Seven collections of women's groups have recently been processed by Archives staff and are now available for researchers.
Part 3 highlights Fortnightly Club Records and Carley Friendship Club Records.
Part 1 introduced W.I.R.E. Records, Daughters of Union Veterans Records, and the Near O'Kin Bridge Group.
Part 2 featured the National Council of Negro Women and the Medra Club.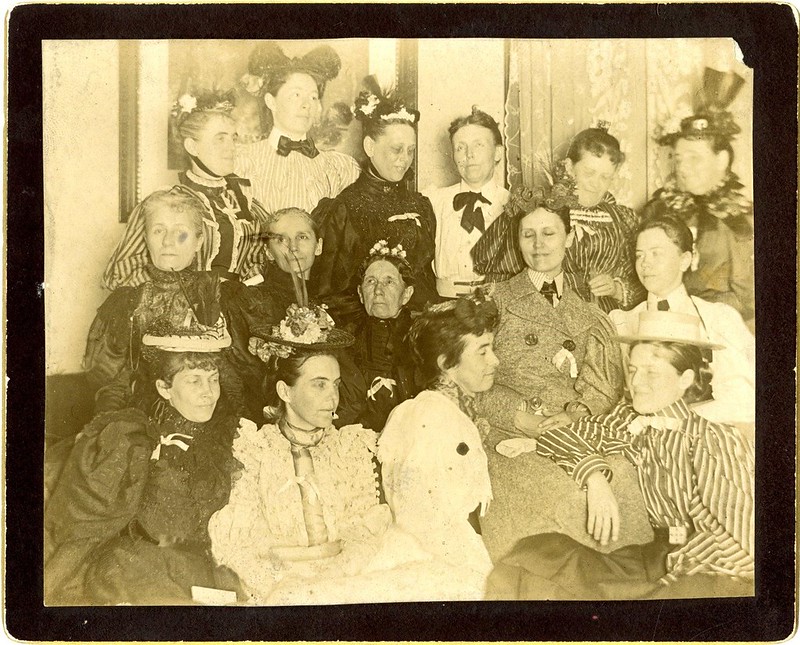 Fortnightly Club Records. The Fortnightly Club was a women's club founded in Urbana, Illinois in 1895. According to its 1935 constitution, the club focused on "literary culture" and sought to "obtain fluency in conversation." Meetings were usually held about once every two weeks in a member's house where the women discussed literature, world affairs, the status of women, and other topics. Plays, music exhibitions, and poem recitals were some other activities, along with public events. From 1914 to 1934, the Fortnightly Club held a membership in the General Federation of Women's Clubs. The materials were produced in the years 1895-1986. Most club functions took place in Urbana, though some conferences and other events were held in Chicago.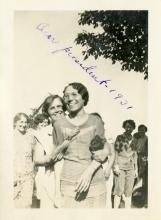 Carley Friendship Club Records. Founded on July 11, 1924, the Carley Friendship Club consisted of a group of women from the Champaign County area who gathered for social engagements and charity work. They were associated with the Carley Chapel Methodist Church in Somer Township, Champaign County. The Carley Friendship Club held monthly meetings from their founding through the 1980s. Meetings included discussions of topics like Illinois history and recent articles as well as event planning. Events included yearly Halloween parties, picnics, and wiener roasts. The club also sold rugs, blankets, and aprons to fund their operations. The club's charity work included distributing holiday gift baskets to families in need as well as collecting money, food, and used clothing for the poor. The club also held wedding and baby showers for their members and members' families and gave gifts to newlyweds, newborns, and to the families of the recently deceased. The Carley Friendship Club hoped to be socially uplifting for the women who attended and to help the community at large. After 60 years the club disbanded, holding their last meeting on October 25, 1984.
You can discover more about these and other women's groups by viewing the Women's Groups Flickr album.
- Taylor Henning, Archives Volunteer