The Lewis Auditorium at The Urbana Free Library becomes the Teen Open Lab most Monday, Tuesday, Wednesday, and Thursday afternoons. 3D printing, music making, reading, drawing, crafting, film-making, gaming, or just hanging out--the Teen Open Lab has something for everyone! Teens in grades 6-12 are invited to join us, and parents are welcome to visit. Check out our Teen made promo video!
Contact teenservices@urbanafree.org for more information.
The Teen Open Lab is...
A teen-directed space that promotes creativity, peer instruction, and community building
A safe place for after-school activities and access to creation technology that promotes science, technology, engineering, art, and math learning
A place for teens to meet library partners and find other opportunities in our community
A mini fablab/makerspace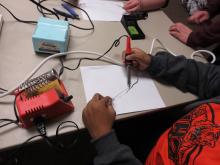 History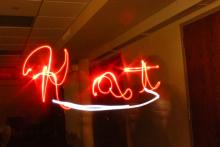 Philosophy