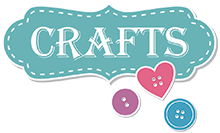 If you're crafty, you will be interested in the Library's circulating Crafts Collection kits. 
From sewing machines to embossing machines, rotary tools to yarn winders, lap looms to knitting needles, we have the equipment you need to turn your ideas into finished projects.
Instructions are included with each item. Whether you are an experienced crafter or just getting started, this collection is for you! Follow this link to view the entire Crafts Collection in our catalog, where you can place your hold requests.
Items must be checked out before using them.
If the item you want is checked out, please place a hold or ask a staff member to help you.
Please return items to the Circulation Desk.
Can I Suggest Crafty Equipment to Add to the Collection?
The Library welcomes suggestions (and feedback) from the community to continue cultivating a craft collection that fits the needs and interests of Urbana citizens. Please send your inquiries, comments, and suggestions to reference@urbanafree.org. You may also use our Suggest a Purchase form.