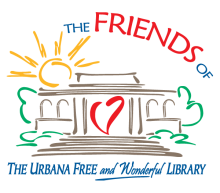 We invite you to join the Friends to participate in our activities and to support your Library.
Membership in the Friends is a bargain! With your annual membership of only $10.00 you will receive early admission to all book sales on "Members Night." Most important, you'll gain the satisfaction of supporting a successful local 501 (c)(3) organization. The Friends raised over $19,000 in book sales in fiscal year 2020-2021 to support the Library!
Did you miss the sale? Don't worry!  You can shop the Friends Amazon.com Book Shop  online 24/7.
The Friends meet at the Library at noon on the first Wednesday of most months and welcome members at its planning meetings. Check the Library e-calendar for specific dates.
On March 2, 2022, the Friends will have their annual meeting at 11:30 am in the Lewis Auditorium.
Friends' Projects
Support the Library through the purchase of those "extra touches" that fall outside the Library's budget:
In fiscal year 2021, over $6,400 was spent on books for adults and teens and over $8,000 was spent on books for children. Some of the funds were used to increase the Library's world languages collection, and some of the funds encouraged a love of reading by supporting the Library's annual adult, teen, and children's summer and winter reading programs and the 1,000 Books Before Kindergarten reading program.
Launch the VOX Books for children collection with $4,500 in 2021.
Underwrite the subscription for the Omeka platform that powers the Local History & Genealogy Digital Exhibits.
Beautify the community by developing and maintaining the signature flower boxes and landscaping around the Library. 
Purchase tools to support volunteers who maintain the landscaping.
Recognize talent in public libraries by sponsoring the Herbert Goldhor Award for Public Librarianship, given each year to recognize an outstanding graduate of the University of Illinois School of Information Sciences showing excellence and interest in entering the area of public librarianship.
Donated the proceeds from their 2016 Spring Book Sale to support the cost of moving the Chanute collection to the Champaign County Historical Archives.
Support The Little Free Library: Take a Book, Leave a Book. on Green Street immediately south of the Library.
Received a grant for Little Free Diverse Libraries books, distributed via the Little Free Library.
Purchase the distinctive awnings on the Race Street porch.
Purchase a starter collection of $10,000 for cloudLibrary™ by bibliotheca.  (Formerly called the 3M Cloud Library.)
Book Sales
For specific dates of future book sales, check the Library e-calendar.
If you're considering donating your gently used books, here are some helpful guidelines.