A long table is covered in a colorful myriad of tulips, lilacs, roses, and flowering shrubs, and there is a distinct smell of spring in the air. At each table setting there daintily sits a lacy fan as a formal place card. The hum of a room full of women engaging in small talk and thoughtful conversation begins to die down as the spritely voices of a chorus takes its place. It is obvious that attention has been paid to every beautiful detail and that those details will be worth mentioning in next week's News-Gazette and Courier prints. It is the annual Urbana Woman's Club Spring Luncheon of 1955, and members are meeting to celebrate their charitable contributions to the community and raise money for many future ones.
Nearly 40 years earlier, in an effort to promote civic, social, and educational betterment in the city of Urbana, the Urbana Woman's Club was founded in 1916. Estella Busey and Lucia Stevenson, two prominent women of the community in the early 20th century, were instrumental in the club's creation. In their obituaries, each woman was praised and remembered for her civic and charitable contributions. Mrs. Busey, of course, carried the locally famous last name, and Lucia Stevenson was married to Benjamin F. Stevenson, a distinguished Urbana grocer who operated B.F. Stevenson Grocery Store on South Race Street for 37 years.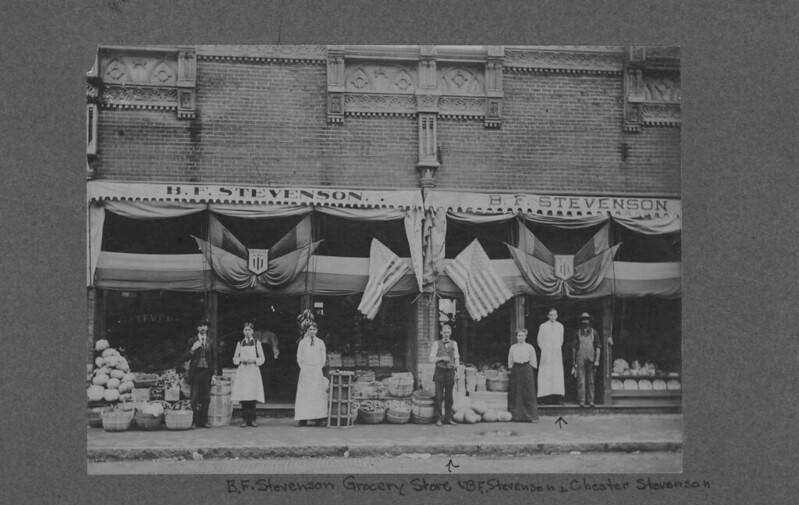 The first Urbana Woman's Club meeting was held on May 28, 1914 at Varsity Hall, and an 85-year dedication to social and charity work thus ensued. In addition to their annual Spring Luncheons, the Urbana Woman's Club organized many other social events such as smorgasbords, Christmas parties, Valentine's dessert and card benefit parties, and more. The women even had their own chorus and book club. To stay informed on both local and national knowledge and culture, many club meetings welcomed a vast array of speakers to share their expertise on topics ranging from travel and fashion to mental health and engineering.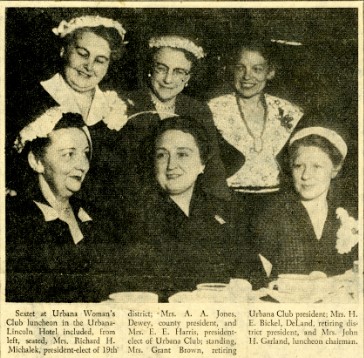 But the Urbana Woman's Club is also known for much more than their luncheons and social activities. The club was dedicated to serving the Urbana community. In the early years of the club, members raised money for the installation of street signs in the city of Urbana. And during World War I, the club helped furnish a cooperative house for women students at the University of Illinois Urbana-Champaign. Before these students could move into the brand new Busey Hall dormitory, it was decided that they would be relocated to allow the School of Military Aeronautics to move in instead for the time being. Due to the high cost of living, the Urbana Woman's club thought it important to quickly donate tablecloths, cloth napkins, and other items from their own homes in order to furnish the cooperative house out on S. Goodwin Ave. to create as comfortable of a living space as possible for these women scholars.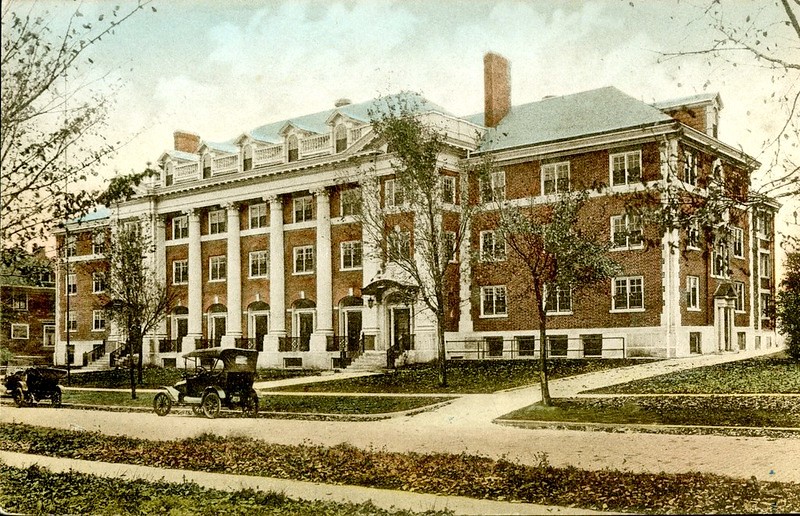 In the mid-1950s, the Urbana Woman's Club donated money to buy furniture and equipment for the Champaign County Mental Health Clinic. They also sent a few students to an Illinois Federation of Women's Club Art Camp at Allerton Park in Monticello, Illinois. In March 1956, they awarded Carol Ann Earley with a scholarship. Chosen for her outstanding work at school, Carol Ann Earley wrote a personal thank you letter to the Urbana Woman's Club explaining her appreciation for the opportunity to attend one week of intensive study in design, painting, and sketching surrounded by the natural beauty of Allerton Park. You can read this letter alongside many newspaper clippings of the club's doings in The Champaign County Historical Archives' digitized Urbana Woman's Club scrapbook.
In addition, the Urbana Woman's Club spent a lot of effort supporting veterans in the 1980s and 90s. They often donated funds and food and were sent many thanks when they donated nearly $700.00 worth of lap blankets to the veterans' hospital in 1986.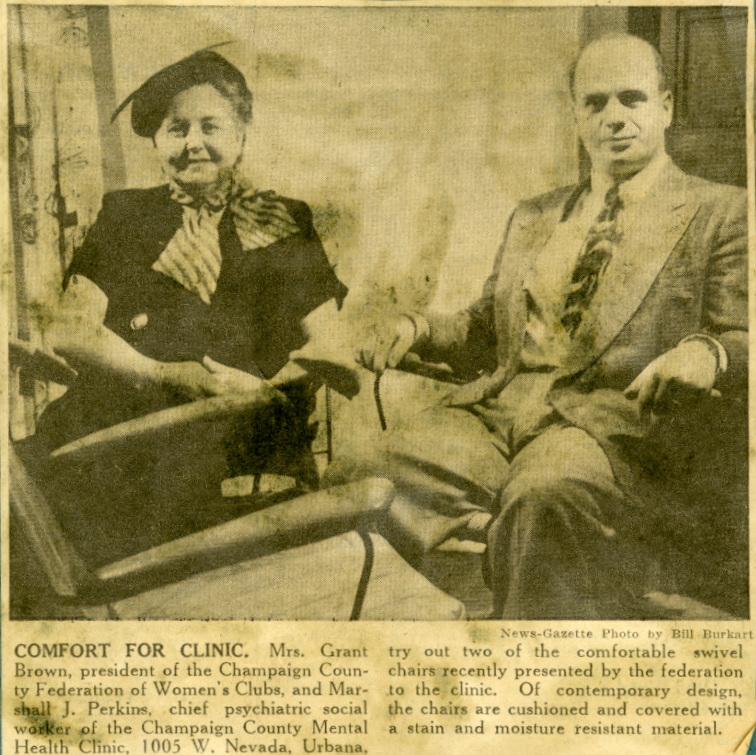 On September 10, 2001, the Urbana Woman's Club met at a Monical's Pizza to discuss the future of the club. It was at this meeting that the women voted to leave the Illinois Federation of Women's Clubs. And although the club came to an end and members dispersed themselves amongst other local women's clubs, it's impossible to deny the positive mark the esteemed Urbana Woman's Club left on its community over the span of 85 treasured years.
Here at the Champaign County Historical Archives, we hold a newly processed collection on the Urbana Women's Club available for patrons to research the club's important charity work, experience their productive and educational meetings, and get a behind the scenes look at the planning of their beautiful, newspaper-worthy Spring Luncheons.
-Maggie Weimer
Archives Assistant