In archival work, we talk a lot about the circuitous route of historical research, the serendipity of discovery, and the rabbit holes our research can lead us down. I recently experienced this when trying to identify an old photograph. The picture postcard below came with a collection of donated postcards that we were adding to our postcard collection.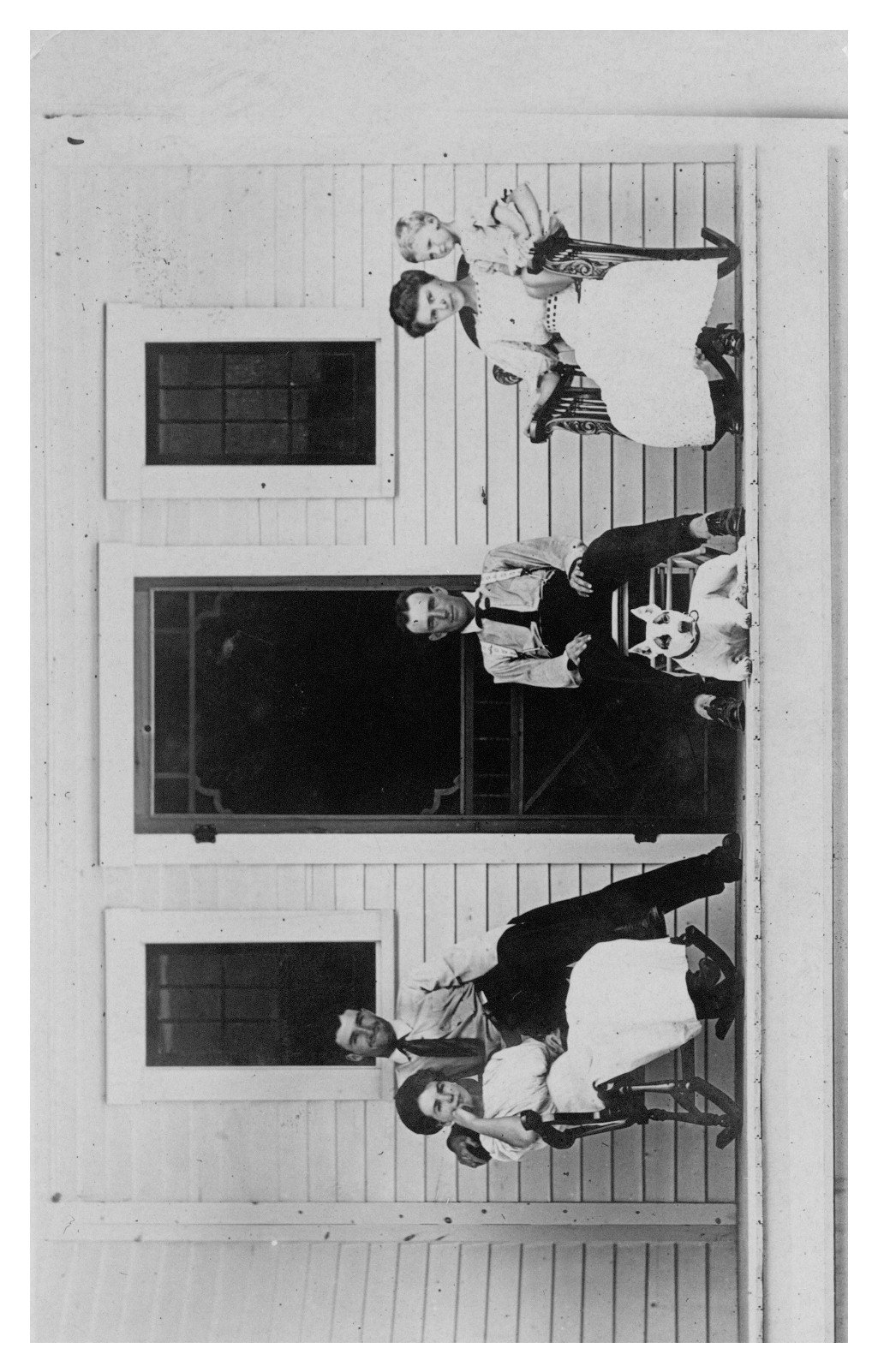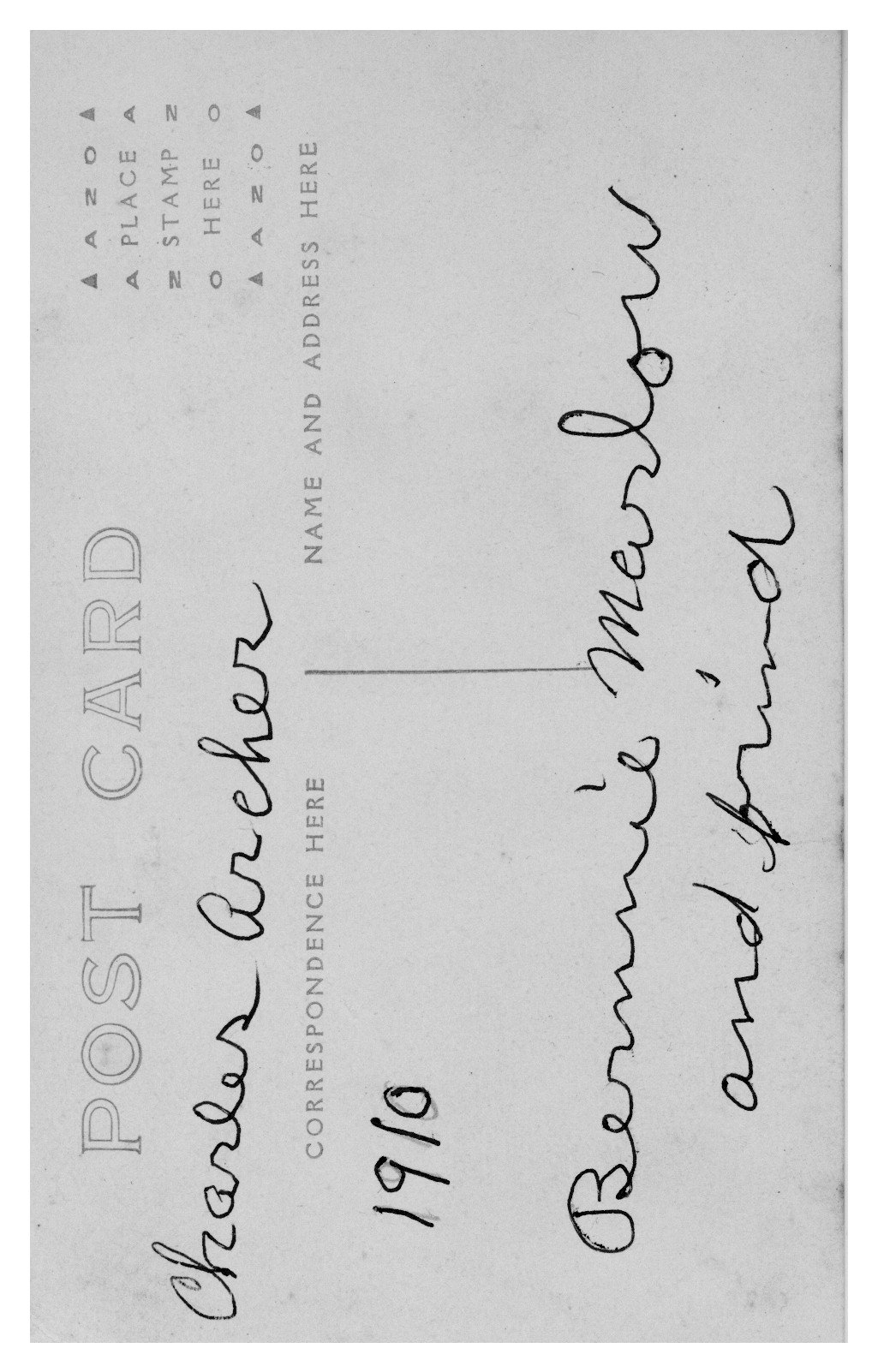 Since two names were identified on the photograph's reverse, I wanted to do some quick research to determine which name belonged to which individual. My first stop was to consult our catalog, Local History Online. Searching for Charles Archer, I found an indexed newspaper article titled "Wife Deserter Returns Home" (Champaign Daily Gazette, February 5, 1913).  
Our Mr. Archer skipped town with $4,000 recently gained from a property sale. Mrs. Archer, Herma Marlowe Archer, was none too pleased. The couple sold their farm near St. Joseph a few weeks ago and planned to relocate to Mt. Vernon, Illinois, where her parents lived. This article conveniently had a small photograph of Charles H. Archer readily identifying him as the gentleman in the center of the photograph, but what kind of researcher would I be if I stopped there? 
After reading this article, I turned to the Illinois Digital Newspaper Collection hosted by the University of Illinois to follow the ins and outs of the story. The Illinois Digital Newspaper Collection has over 200 digitized and keyword-searchable newspapers, including eleven papers from Champaign County. It is a fantastic resource if you are looking for people or happenings from the early half of the twentieth century since they have the Urbana Courier digitized from 1903-1935.  
As one might imagine, the Archer family drama was well-covered in the papers. After first fearing that her husband had met trouble, Mrs. Archer quickly turned to the theory of wife abandonment and her husband absconding with the money (Urbana Daily Courier, January 28, 1913). After inquiring in St. Joseph, the paper relates, Mrs. Archer "came to Urbana and caused the officers to begin a search." On January 31, it was reported that Mr. Archer was in Canada just across the river from Detroit, Michigan and that Mrs. Archer was keen to confront him (Urbana Daily Courier, February 1, 1913).  
Turns out that was unnecessary, as he returned on his own by February 5, 1913. The papers enjoyed Mrs. Archer's tenacity describing her as" keeping the wires hot for his capture" and calling Deputy Evans so much "he didn't know whether he was walking or on horseback" (Champaign Daily Gazette, February 5, 1913). They also foretold an unwelcoming environment upon his return, stating, "[t]here is a great deal of feeling here against him, and it would not be advisable for him to return to the confines of Champaign County" (Urbana Daily Courier, February 1, 1913). Unfortunately, the papers do not detail the aftermath of his homecoming. O, to be a fly on the wall of the Archer residence when he returned.  
The Archers, who married in August 1911, two years before the abandonment, stayed married upon his return. They eventually got divorced, although I could not confirm a date. By the 1930 U.S. Census, Charles Archer was living by himself and listed as a widower. Herma Archer appears in the 1940 U.S. Census, living with their two children and also claiming a widowed status. Herma Archer remarried in 1958 to Roy D. Crowder. Both Herma and Charles died in 1964. 
This photo postcard now lives in our Photograph Collection and can be found by searching for Charles Archer or Bernie Marlow in our catalog. The wonderful thing about getting sidetracked in the Archives is that you can always turn your meanderings into a blog post.  
- Sherrie Bowser
  Archives Librarian