Are you looking for certain historical records that are housed in the Champaign County Historical Archives? Are you too busy or far away to visit us in person? Are you unable to visit for some other reason? Champaign County Historical Archives can provide off-site patrons with photocopies or scanned images of records. There is a small charge for these services but for patrons doing research and genealogy this can be a useful opportunity to receive the material you are looking for in a quick, convenient and affordable manner.
There are a few guidelines governing remote requests (what we call requests from patrons via email or snail-mail). We charge a $10.00 service fee and once we locate the requested records we count the pages and charge a $.50 per page copy/scan fee. We generally can only provide Champaign County Records but in some cases, we have access to other Illinois county records. It doesn't hurt to ask so keep that in mind. Your request can be generated by using our online portal or by calling or sending an email or written note. We ask that you take a look through our online catalog to make sure the records you want are there, and this also gives you the opportunity to see what else we might have on the topic or person you are interested in. We are not really in the position of being able to do extensive research for you if the material you are interested in does not exist in our collections.
Once we compile your requested records we count the pages and send you an email with the cost, give you an option to change your request, and provide a link for paying the fees. You can also mail us a check or money order. Once you pay the fee we scan or copy your requested material and either mail, email, or send it to you through Dropbox. We ask for two weeks to accomplish these tasks but in reality, it often happens more quickly than that.
Here are a few recent remotes we've done for patrons:
Patron "A" – contacted us via phone from Belleville, Illinois. He was interested in finding documents concerning his ancestor's obituary, a biographical sketch of his great grandfather, and a marriage license of his great grandfather. We pointed him towards our online catalog and asked him to make sure we had what he was looking for. When he submitted his online form all three of the documents he was interested in were listed along with contact information for him. Once we received that list and his initial $10 service fee, we began to collect his material, scan it, and prepare it to be sent. In this case, the resources we used were a book, Standard History of Champaign County by J.R. Stewart...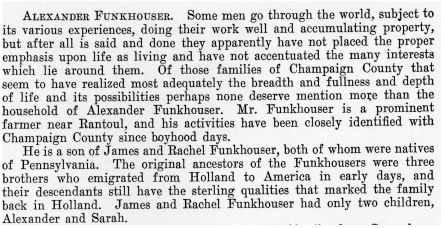 an obituary of Alexander Funkhouser, printed in the May 7, 1919, Rantoul Weekly Press...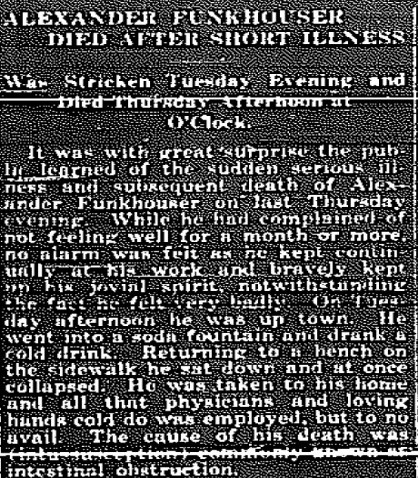 and marriage license #3027 from 1874 for the marriage of Alexander Funkhouser and Adaline James, issued January 26, 1875.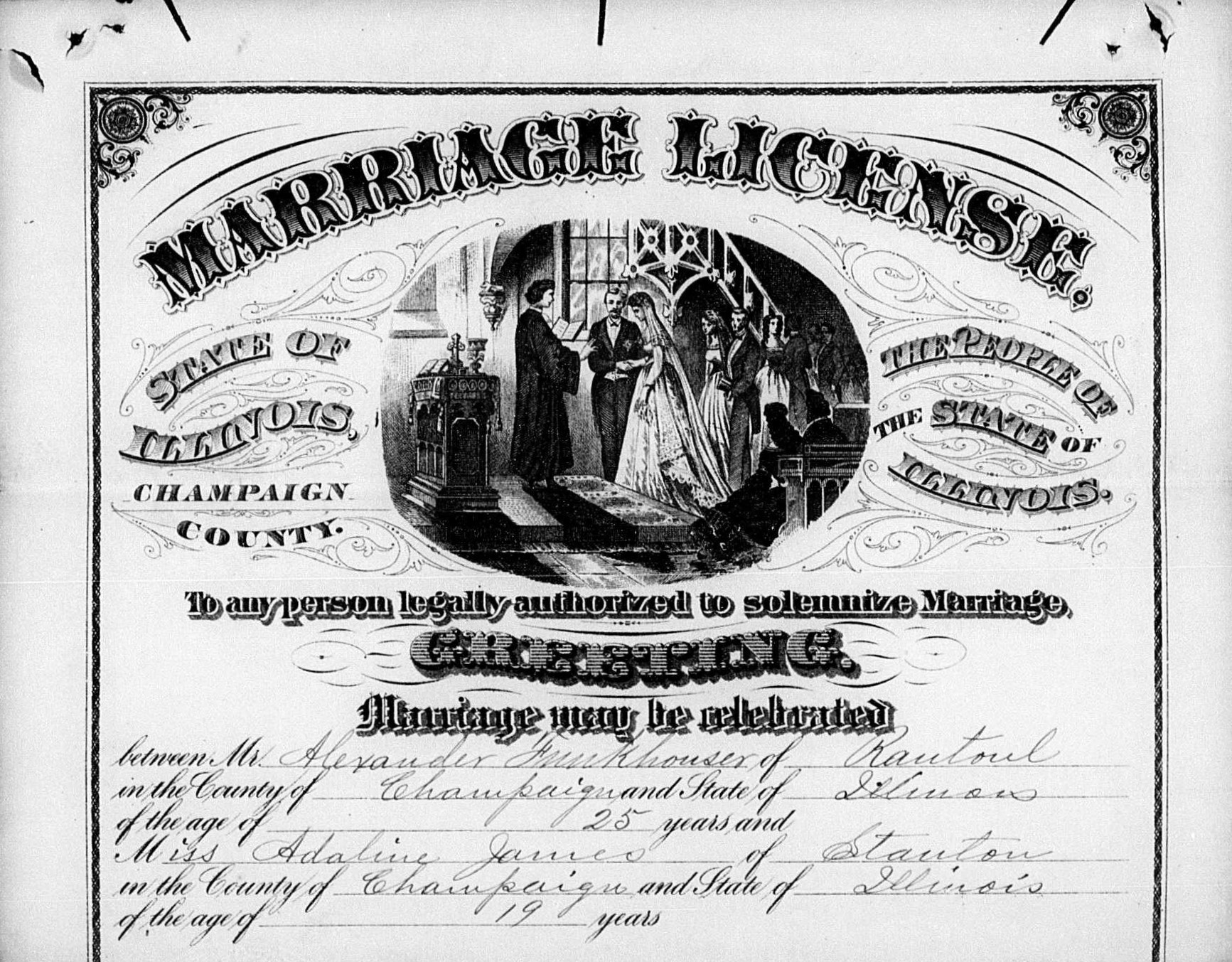 We scanned these items and sent them as attachments via email to the patron. This process only took one day.  
Patron "B"- For this remote request we were asked to provide scans of a chancery case and a probate case, as well as a page from a school final examination book.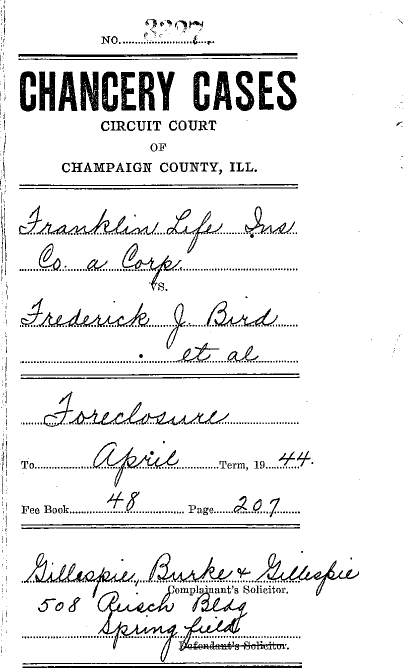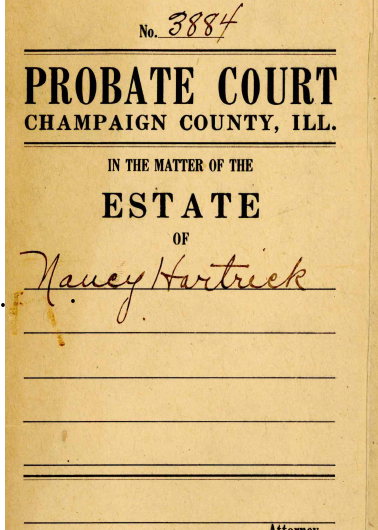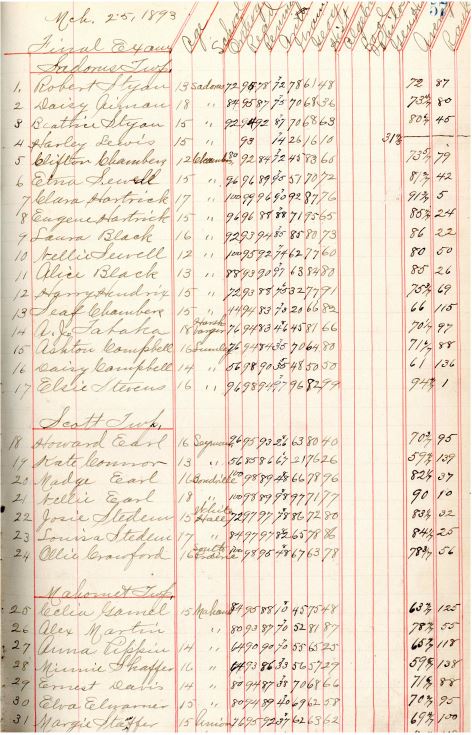 The patron was from out of state and submitted her request and the $10 service fee using our online portal. Once we received the request we confirmed that the material was available, pulled the records and did a page count. In this case the pages she requested totaled 64 pages so the total cost owed was $32.00. We notified the patron of the cost and, as always, offered her the option of changing her request by either adding or subtracting material. In this case, the patron left her original request in place, made the final payment, and we proceeded on with processing her request. The entire process took one week from the original request to completion.
Patron "C" – contacted us online from Iowa. He was interested in getting a copy of the 1864 Amos Lund Diary, penned during the Civil War. The pages of the diary itself are in rough shape and therefore difficult to read in some places.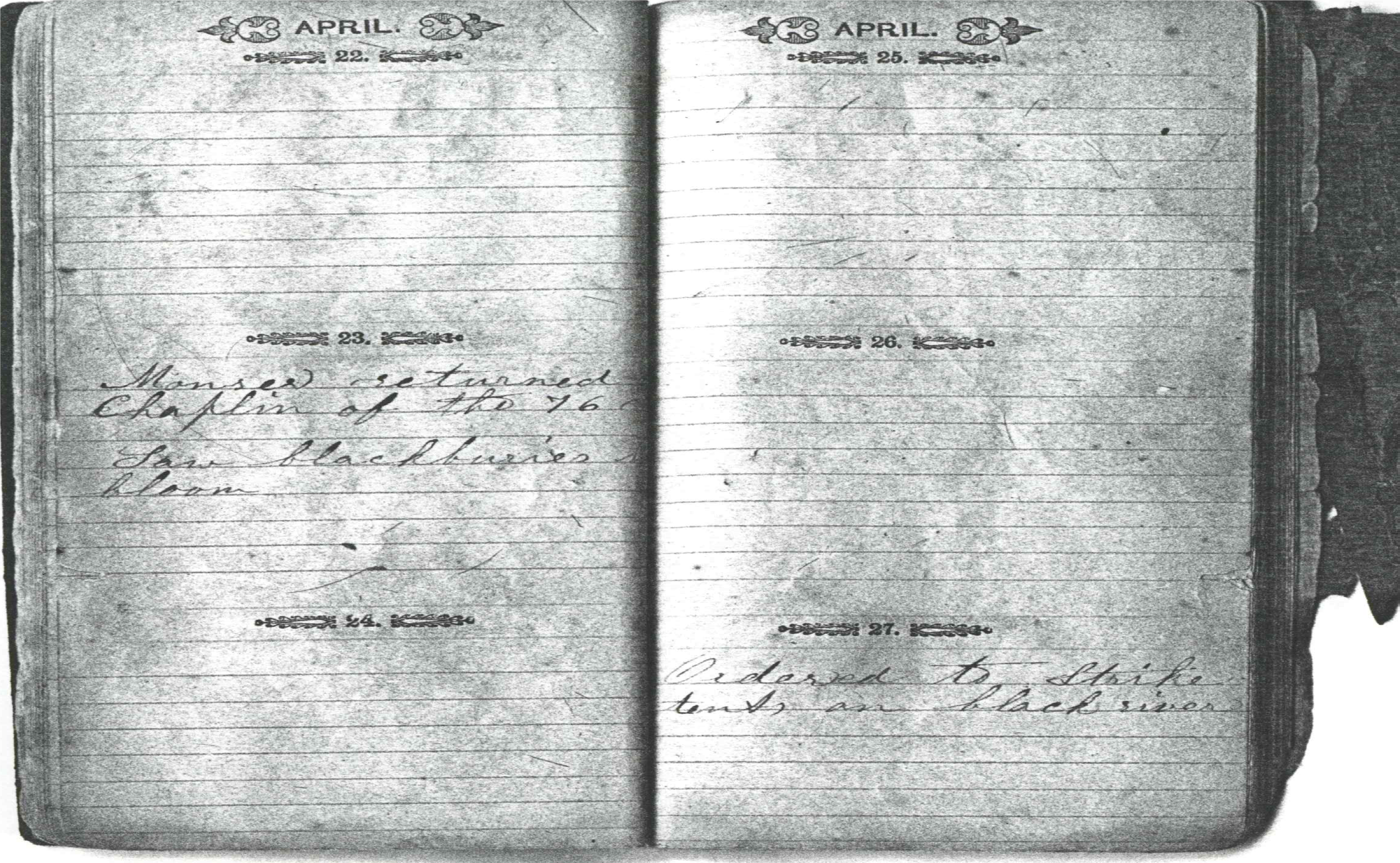 However, a partial transcript was included in the donation so we were able to copy those pages, as well as the actual pages of the diary for the patron.

The final page count for this remote was 48 pages. The total cost of $58.00 included the $10.00 service fee and the $.50 per page fee. The patron received the scans via email within a week.
If circumstances prevent you from visiting us at the Champaign County Historical Archives please consider contacting us for more information about our remote service.
-Ann Panthen
Archives Assistant