Over the summer, the Archives hosted an amazing speaker all about the history of pie. During the program, we featured a number of local cookbooks from the Archives collection on display.
As an Archives Librarian, I'm used to seeing the cookbooks on our shelves, but I never gave much thought to them. The pie program got me thinking about what recipes these local treasures might contain. Here are a few recipes I found that I would be interested in trying.
Broccoli Salad - From the cookbook Food for Thought, this broccoli salad sounds delightful. Each recipe and piece of artwork included in the cookbook was submitted by someone affiliated with Robeson Elementary School.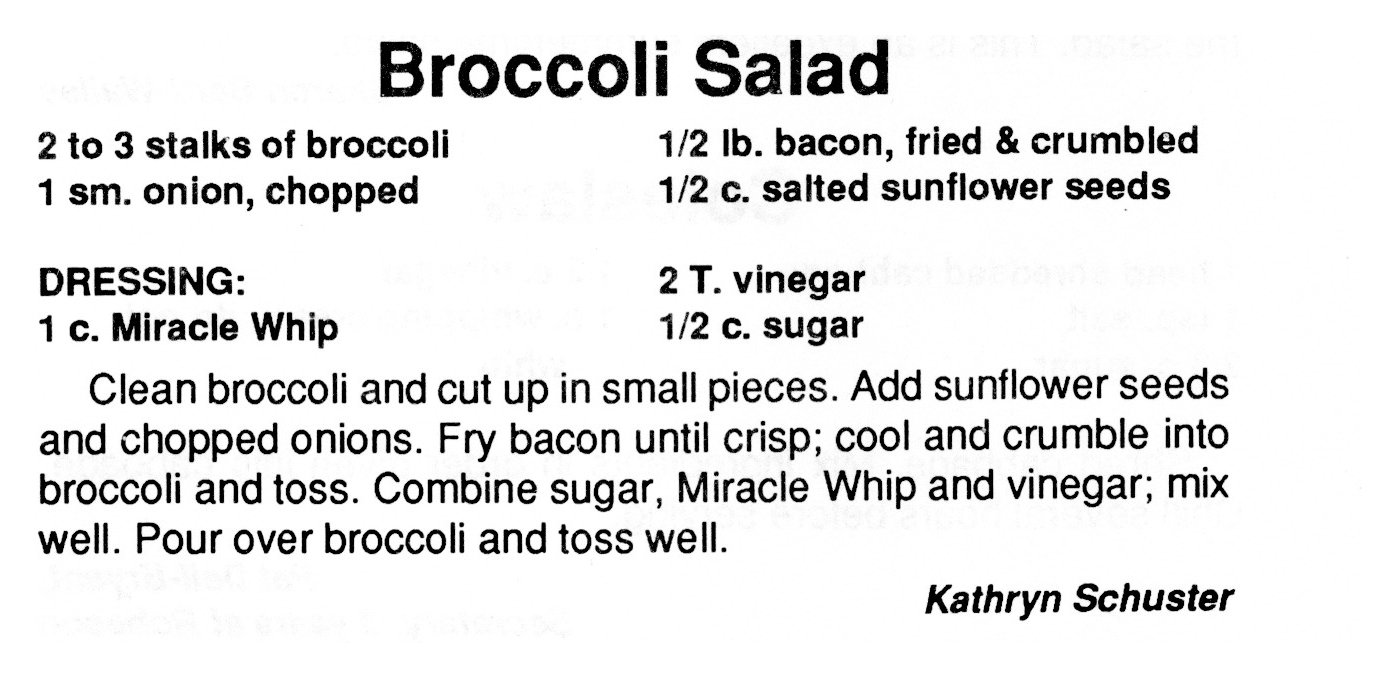 During the summer time, what is better than a cold and refreshing drink? This iced tea punch is sure to quench your thirst on a hot day.
Iced Tea Punch - This recipe is from the cookbook A Culinary Festschrift. The recipes included were collected by the friends and colleagues of Mary Ruth Kelley at the University of Illinois Press to honor her retirement.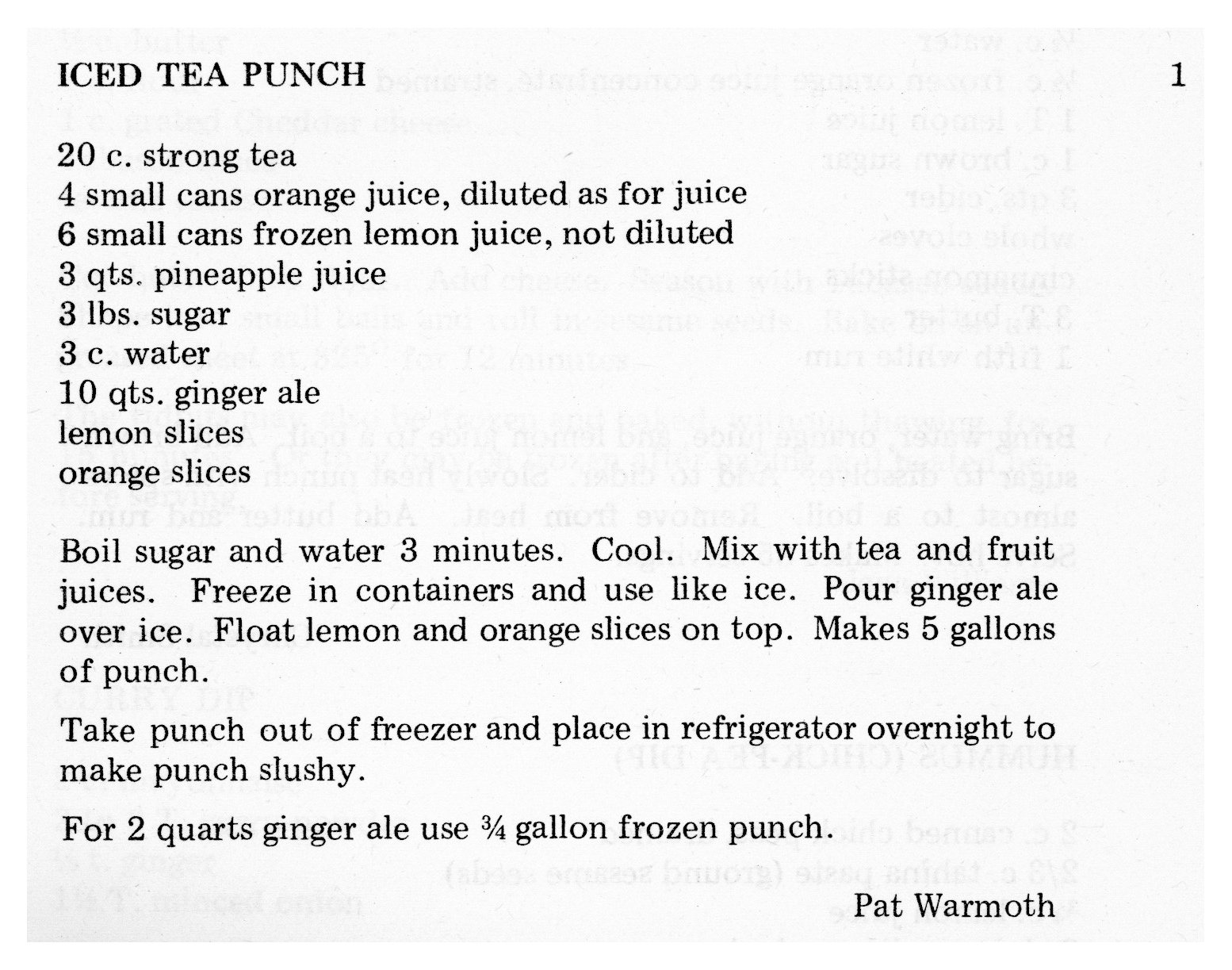 I have to admit, I am one of those people who will eat soup year-round! As such, I can see myself making this fairly simple potato soup for dinner very soon (probably within the next week). Of course, for those who only eat soup when it's cold, this would be a lovely meal on a cold evening.
Potato Soup - This delicious recipe comes from The Legendary Illinois Cookbook. Published in 1982, this cookbook captures the recipes that Illinoisans use in their own kitchens. The book also includes snippets of information about Illinois towns.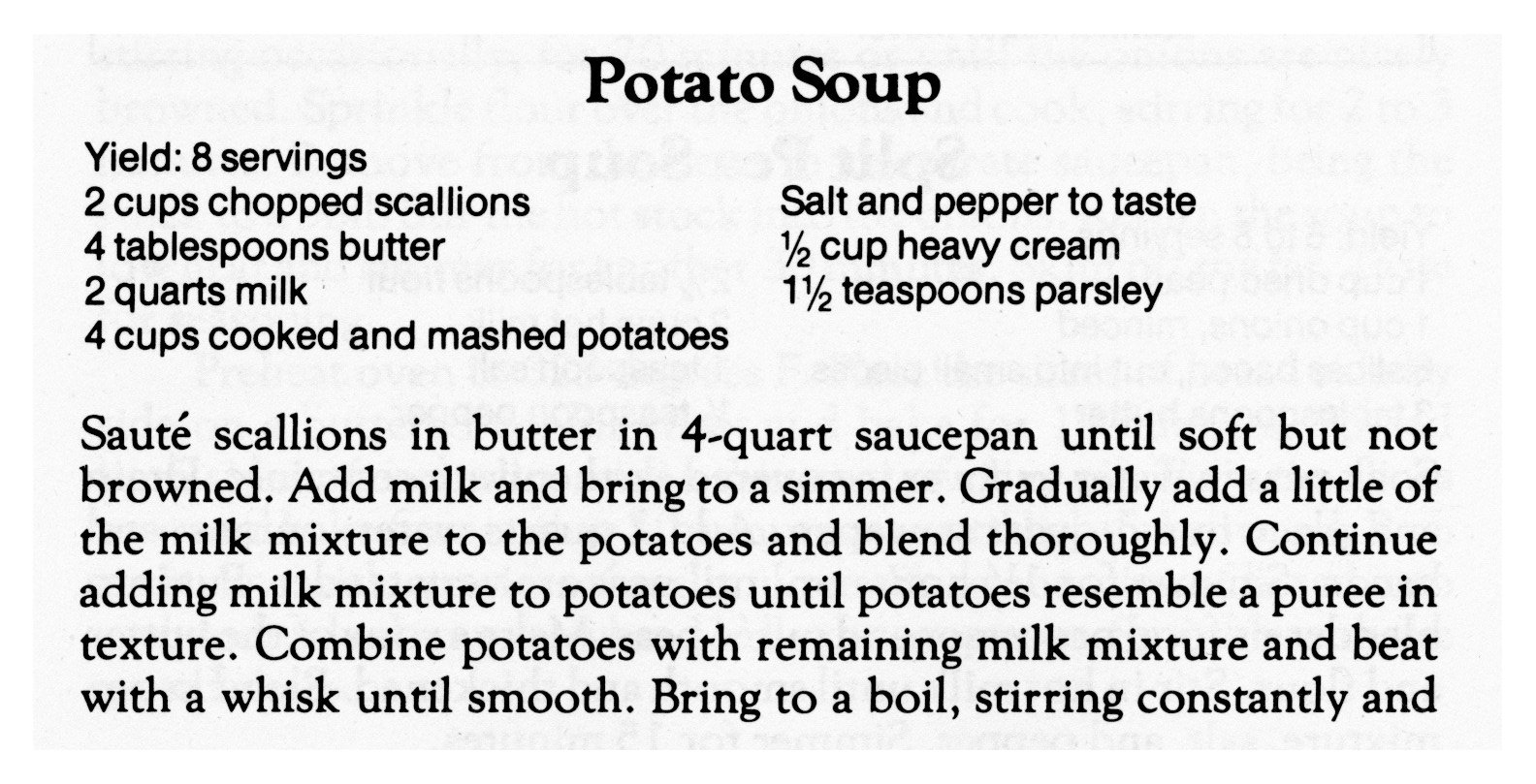 For these recipes and more, come in take a look at our local cookbooks. We'd be more than happy to help you discover your new favorite recipe!
- Shalini Smith
Archives Librarian