It's hot out here in Champaign County, and everyone's social batteries are fully recharged after bundling up inside over the cooler seasons. Whether they are grabbing brunch with friends, chatting up fellow dog owners at the dog park, or exploring new summer clubs and activities, citizens are out and about socializing. Today, we may share a phone number or a friend request to present ourselves and keep in touch with others, but in the 19th century, individuals preferred to use calling cards.
About the size of today's business card, a calling card was a small, decorative card featuring an individual's name and sometimes, their address. Advances in printing in the 19th century allowed for more colorful and elaborate designs for individuals to express themselves and their wealth.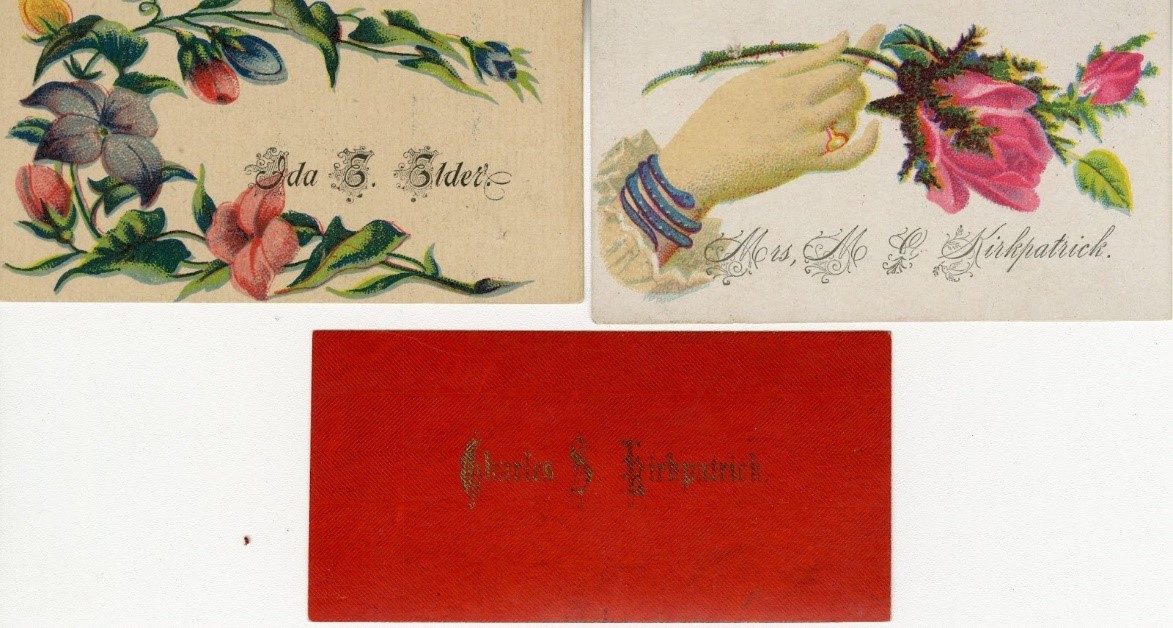 More common amongst the wealthy, calling cards were used to announce visits in addition to organizing future get-togethers. A visitor would leave their calling card, usually with a butler, it would be placed upon a silver tray near the door, and if the recipient wanted to start a friendship or organize a social visit, they would send their own calling card back in return. A full tray of calling cards would be the equivalent of someone's social media, acting as a means of advertising one's social circle. Oftentimes, the calling cards of some of the most wealthy or popular individuals were displayed at the top of the tray to impress others.
Here at the Champaign County Historical Archives, we proudly house over 50 beautiful calling cards for you to browse that belonged to men and women in the Champaign County and Illinois area! What do you think? Should we bring calling cards back in style?
Speaking of bringing something back in style, let us visit a group of Quakers who appeared to be a little ahead of their time. The Champaign County Historical Archives now also has the Stanton Township Society of Friends records available for patrons.
It is common knowledge that Quakers were pacifists, a religious group who denounced violence. In addition to war, they also had more stereo-typically staunch animosity towards liquor, divorce, and many other "worldly amusements." However, they also held some pretty forward-thinking viewpoints! For example, Quakers opposed slavery and recognized women as equal participants of a divine calling, meaning women were allowed to be leaders within the Quaker faith.
Champaign County and the surrounding area was home to many of these forward-thinking believers. A number of the earliest settlers in Eastern Illinois were members of the Society of Friends, a community of Quakers. Around 1820, these "friends" began to establish homes in the area, the earliest families being Haworth, Henderson, Mills, Brown, Cook, and Canady. They were interested in education and arranged to have schools in the churches in addition to establishing a library in each meeting house with books to loan to members. 
The Eastern Illinois Society of Friends was affiliated with a group of meetings in Indiana, and for their monthly meetings, they had to travel quite a distance. In response, in 1826, they were permitted to have their meetings in Vermilion, to be known as Vermilion Monthly Meetings. Later, as more families moved into Eastern Illinois, several other meetings were started, including Stanton Township Friends in Champaign County, Illinois, in 1871.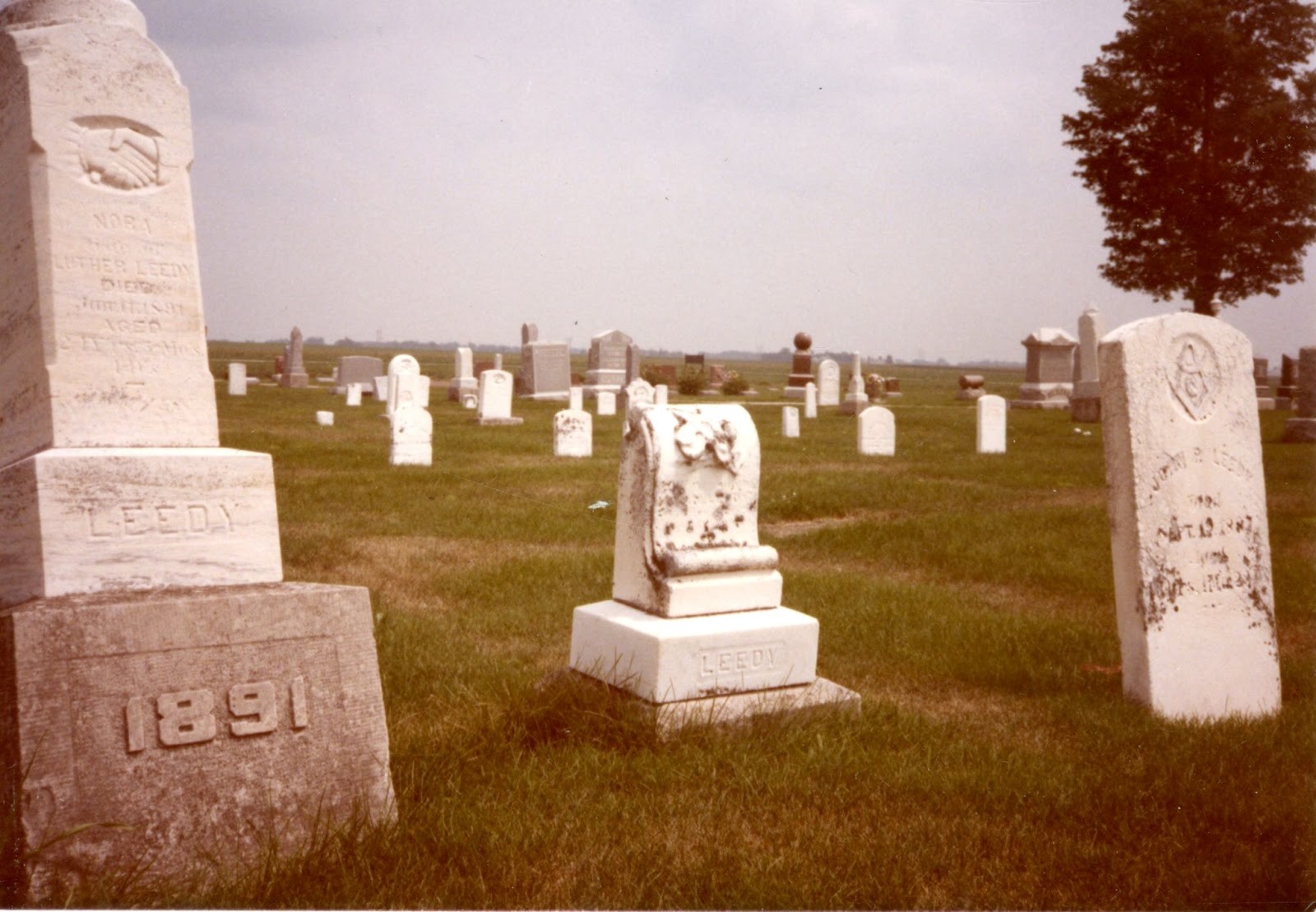 The Champaign County Historical Archives houses nearly 550 pages of Stanton Township Friends' meeting minutes from 1871 to 1909. In these meeting minutes, one can explore more information about the Society of Friends' way of life, membership, school, and even a few interesting instances of members receiving punishment or rehabilitation for their less-than-admirable actions. God forbid a man enjoy an ale after a hard day's work!
-Maggie Weimer
Practicum Student