PART 1 looks at the early history (1926-1979) of professional wrestling in Champaign-Urbana.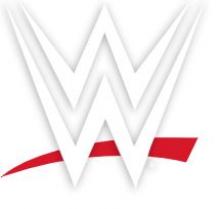 National wrestling took hold in the 1980s under the influence of Vincent Kennedy McMahon Jr. and Champaign started to hold shows in Assembly Hall. The first World Wrestling Federation (WWF now the WWE) live event held at Assembly Hall occurred November 5, 1988 with a near sell-out crowd of 14,000 fans. Attendees witnessed epic brawls from some of the periods most iconic professional wrestlers. The Tag Team Champions Demolition successfully retained over The British Bulldogs, Davey Boy Smith and Dynamite Kid. Intercontinental Champion the Ultimate Warrior also retained his title after a 3-min disqualification victory over the Honky Tonk Man, most likely the result of a smashed guitar on an opponent. The main event featured Hulk Hogan taking on the Big Bossman. This bout ended in a count out. This is the most successful live event in the history of Champaign in terms of attendance.
The following years WWF continued to hold live shows at Assembly Hall, sometimes holding two events in a year. Shockingly, they did not hold any live events at Assembly Hall or otherwise from 1997-1999, arguably one of the most profitable times in the history of sports entertainment.  During this period World Championship Wrestling (WCW) made a small impact in the area with their Monday Night Nitro parties.* On December 8, 1997, they showed home videos from the Zeta Beta Tau fraternity whom held wrestling parties in honor of WCW and even invited two members from the fraternity to sit front row at a Monday Nitro taping later that month.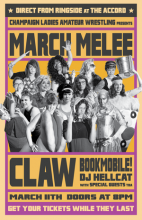 To this day, WWE still holds live events in Assembly Hall, now the State Farm Center. In addition to the national product, regional wrestling is kept alive by Champaign Ladies Amateur Wrestling (CLAW) who are inspired by the women of Gorgeous Ladies of Wrestling (GLOW) from the 1980s.  Just recently, University of Illinois Alumni, NFL team owner, and billionaire Shad Khan and his son Tony Khan of Flex-N-Gate (the same company that sponsored our own library's computer lab) announced a new venture to create a wrestling company known as All Elite Wrestling (AEW). AEW plans to hold its first major event this year and, along with the Khans, is led by independent wrestling stars The Young Bucks, Cody Rhodes, the son of the infamous Dusty Rhodes, and the ayatollah of rock-n-rolla himself Chris Jericho.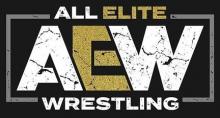 - Thomas Kuipers
  Archives Intern 
Sources:
http://wweppvresultz.weebly.com/. Retrieved January 15, 2019.
https://www.forbes.com/sites/alfredkonuwa/2019/01/13/all-elite-wrestling.... Retrieved January 15, 2019.
http://www.217claw.com/. Retrieved January 15, 2019.
https://en.wikipedia.org/wiki/Gorgeous_Ladies_of_Wrestling#History. Retrieved January 15, 2019.
*The WCW Nitro Parties are viewable through WWE's WWE Network streaming service