In June, I began working on what I thought would be a small collection called the "Chanute Heritage Committee USAF Display." This collection consisted of various patches and histories of squadrons, wings, and bases throughout the world. These were collected in 1986 and 1987 by the Chanute Heritage Committee on the base. The collection was originally housed in four file cabinet drawers.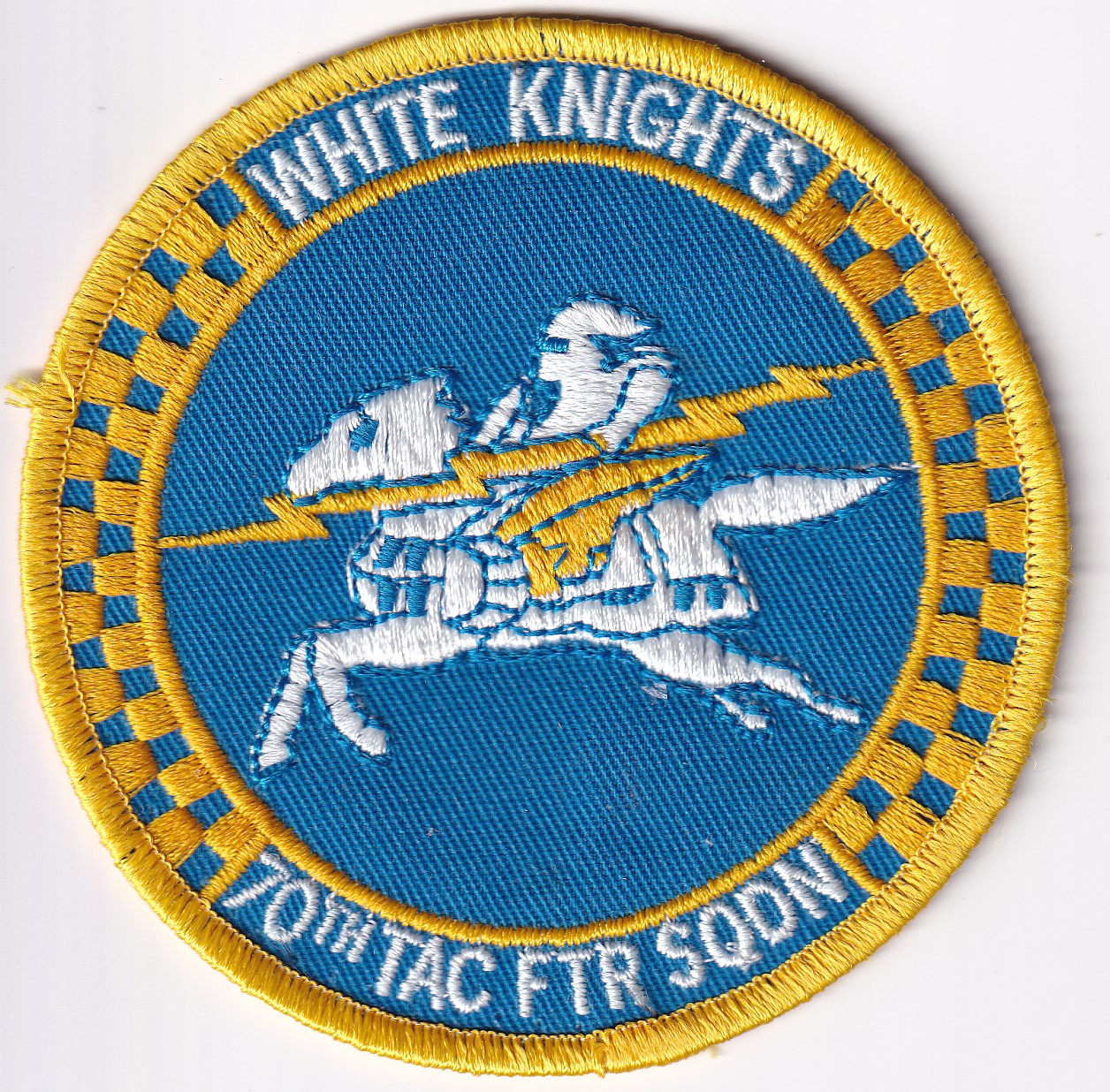 Moody AFB, Georgia: 70th Tactical Fighter Squadron, always holding out for a hero.
And boy, were those drawers packed tight. In October, I finished processing this collection and creating the finding aid, which you can find here. What I thought would be a quick jaunt into the world of patches ended in a very long finding aid about a collection of 9 boxes, 1,277 folders, and around 600 patches. I processed this collection by moving these items into archival grade folders and into archival boxes. I kept this collection in its original order, meaning that I kept it in the order in which I found it in the filing cabinets, and presumably, how the collection was originally organized by Don Weckhorst and the Non-commissioned officers in the Chanute Heritage Committee. I was fortunate that this original order had the bases grouped together.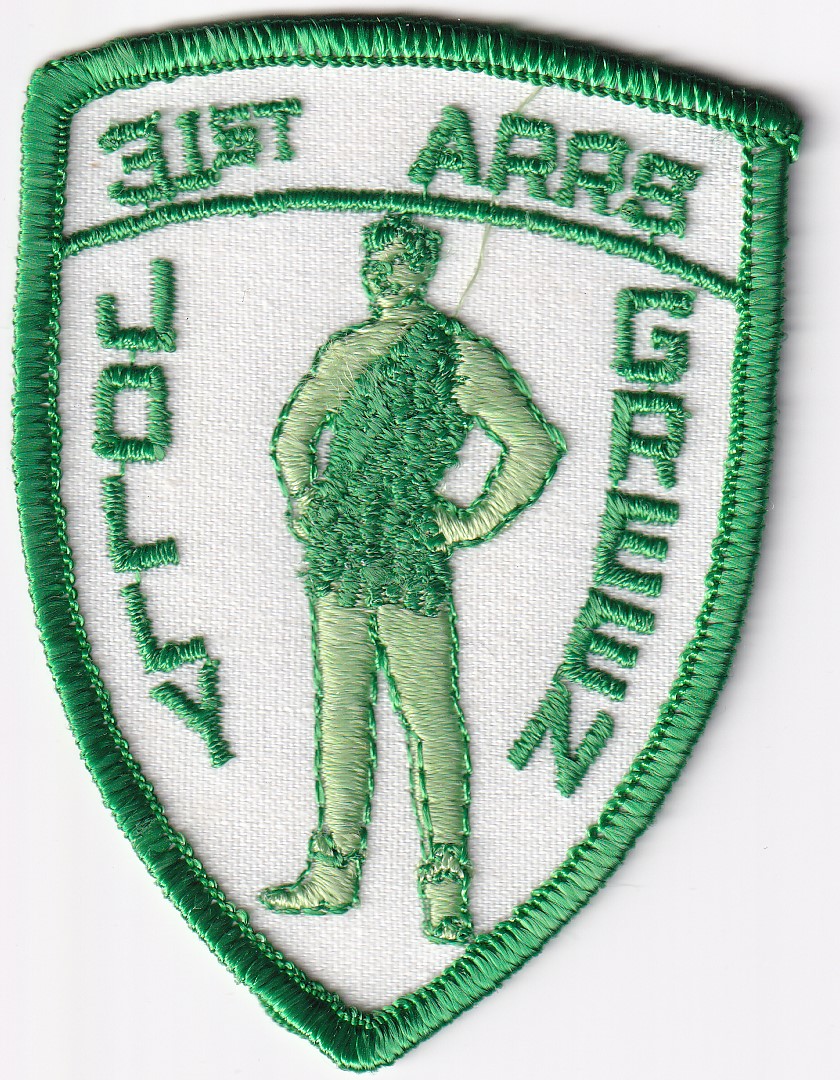 Clark AFB, Philippines: 31st Aerospace Rescue and Recovery Squadron. The jolliest of the green giants.
I had a lot of fun working on this collection because I was able to gain a different perspective about Air Force bases around the world. I was able to find fun, different patches with some interesting illustrations and I ended up reading a lot about bases, squadrons, and wings both inside and outside the U.S.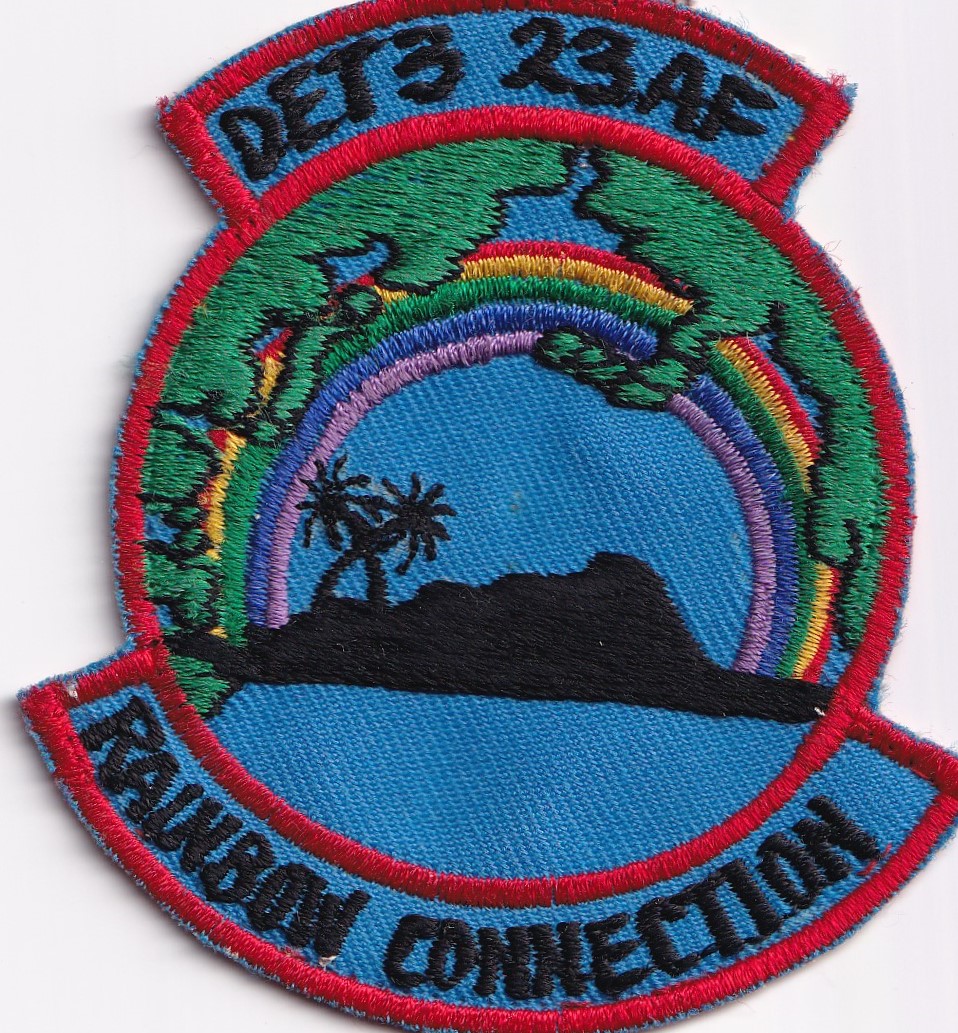 Hickam AFB, Hawaii: 23rd Air Force. The Rainbow Connection sans Kermit the Frog.
-Ani K.
Archives Intern