In 1969, 3 million gallons of crude oil flooded into the Pacific Ocean off the coast of Santa Barbara, California—the result of inadequate safety precautions by Union Oil. The subsequent news coverage, including photographs of the thousands of dead sea mammals, birds, and fish owing to the spill, was the final blow that mobilized millions of Americans to demand better protections for the environment.[i]
After the Union Oil spill, Democratic Senator Gaylord Nelson of Wisconsin visited California and was inspired to create the first Earth Day after reading an article about anti-war "teach-ins" in Ramparts magazine. Encouraged by the power teach-ins had to educate and motivate people, particularly young people, to care about vital issues, Nelson co-chaired a steering committee with Republican Congressman Pete McCloskey to organize teach-ins across the country dedicated to environmentalism.[ii]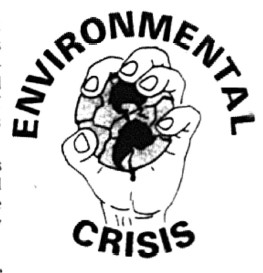 In Champaign-Urbana, Environmental Crisis Week was declared by Mayors Virgil Wikoff and Charles Zipprodt, as well as the City Councils of Champaign and Urbana, for the week of April 19-26, 1970.[iii] Centered around the University of Illinois campus, events included speakers on poisons in the natural environment, air pollution and its relation to industry, large-scale farming and pesticides, and "land as an irreplaceable resource." The first Earth Day on Wednesday, April 22 saw collective efforts by speakers from local churches and from the science departments at the University of Illinois to discuss pollution's multi-faceted effects: cultural, social, and ethical. A day of action was planned for the end of the week, which involved the cleanup of Boneyard Creek by SWAMP (Students Working Against Man's Pollution), environmental walks, and picking up highway trash, as well as pedestrian- and bicyclist-only parades (no cars allowed).
Residents of Champaign County had their own specific environmental battles to fight as well, chief among them pollution created by the HumKo-Kraft plant. Mrs. Dorsey Wascher of Champaign gathered 1,500 signatures to protest the pollution produced by the plant, which she claimed had been ignoring complaints of "soot and [a] rancid odor" since 1958. Assistant Attorney General James Keehner spoke at a public forum with David Fifield, spokesman for HumKo-Kraft Pollution Abatement Committee, on April 20, 1970. 300 concerned C-U residents gathered at Ben Franklin Junior High School to share their complaints about the plant and its environmental impact. They shared stories of how they couldn't sit outside or open their windows during the summer due to the plant's emissions and resulting air quality. Steve Petry, Parkland College's SWAMP representative, expressed concern about the proximity of Parkland's campus to the plant, while Wally Harold, who was in charge of Kaufman Lake, testified that he called the Sanitary District 47 times about water pollution from the plant.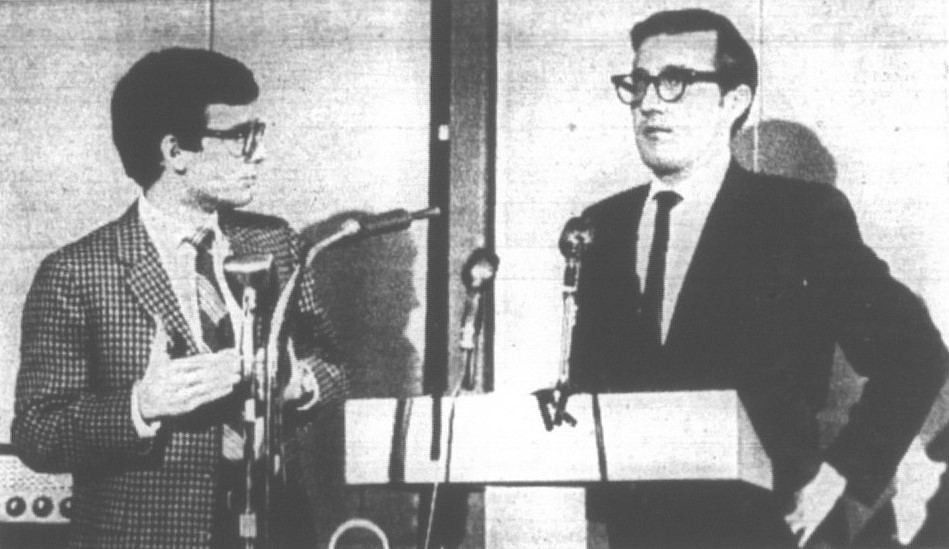 As a result of these and other longstanding complaints, Keehner ordered Kraft to "recognize its pollution problems and submit plans for solving them to the state Attorney General's office within 30 days" or else the State would file suit. Fifield shared HumKo-Kraft's plans to introduce a water filtration system and to shut down the incinerator, which was thought to cause many of the issues residents had voiced.[iv]
These efforts were echoed by the sentiments of William Scott, Illinois Attorney General, who spoke at an event at the University of Illinois Auditorium the following evening, April 21. Scott pushed for new legislation to win the battle against pollution and urged citizens to put pressure on their government representatives to enact policies to protect the environment. He made the case that in order for corporations and industry to reduce their impact on the environment, pollution would have to become economically unfavorable; if it were cheaper to change production standards, he reasoned, than paying a fine, companies would comply.[v]
Earth Day activism and events across the country spurred the creation of the Environmental Protection Agency (EPA) and the passage of the Clean Air Act in 1970, as well as the Clean Water Act in 1972 and the Endangered Species Act in 1973.
-Kati Haskins
Archives Assistant
---
[i] Mai-Duc, Christine. "The 1969 Santa Barbara Oil Spill That Changed Oil and Gas Exploration Forever." Los Angeles Times, 20 May 2015, 1969 Santa Barbara oil spill changed oil and gas exploration forever - Los Angeles Times (latimes.com). Accessed 24 March 2023.
[ii] Pruitt, Sarah. "How the First Earth Day Was Born from 1960s Counterculture." History, 21 April 2021, https://www.history.com/news/first-earth-day-1960s-counterculture. Accessed 24 March 2023.
[iii] "Environment Crisis Week Proclaimed." The News-Gazette [Champaign-Urbana], 18 April 1970, p. 3.
[iv] Wenzel, June. "HumKo-Kraft Given 30 Days to Submit Plans." The News-Gazette [Champaign-Urbana], 21 April 1970, p. 3.
[v] Wenzel, June. "People Urged to Apply Pressure on Polluters to Make Them Stop." The News-Gazette [Champaign-Urbana], 22 April 1970, p. 3.