Here in the Archives, we have recently received several questions about the Urbana fire of 1871. While searching for information, I came across several photograph envelopes that relate to fires throughout Champaign County. I learned that the area is no stranger to fires. The 1970s and 80s were particularly eventful for fire departments. Despite the tragedy and loss that fires can cause, several area businesses (including the library) survived through them and are still with us today.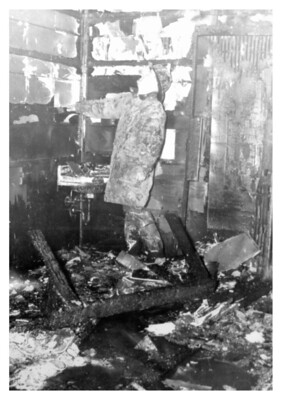 Carle Hospital, 1954
Considering the abundance of photographs we have relating to fires, a new Flickr album titled "Champaign County Fires" has been created. You can view this album and others on the Archives' Flickr page. Below is a sampling of the photos that can be found in the album.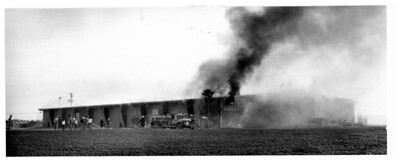 Skateland, 1978
-Shalini Smith
Archives Assistant