Today, on June 19th, we celebrate Juneteenth. Juneteenth has been celebrated for many years, but only just became a federally recognized holiday in 2021. Earlier residents of Champaign County celebrated Emancipation Day.
First, it is important to understand what Juneteenth refers to. People often confuse Emancipation Day with Juneteenth. It is a common misconception that all slaves were ordered to be freed on June 19th. The Emancipation Proclamation was issued by Lincoln on January 1, 1863. Other states were quicker to abolish slavery. However, due to lack of Union soldiers in Texas to enforce the order, Texans did not give up their slaves. It was on June 19, 1865 that an order was delivered in Galveston by Major General Gordon Granger. This order, General Order Number 3, proclaimed the freedom of Texas slaves. After learning of their freedom, the former slaves rejoiced. It is because of this monumental step in our nation's history that we continue to celebrate Juneteenth.
All this isn't to say that Emancipation Day celebrations weren't important. This article, featured in the August 10, 1912 Champaign Daily Gazette, lists some of the things that residents could look forward to: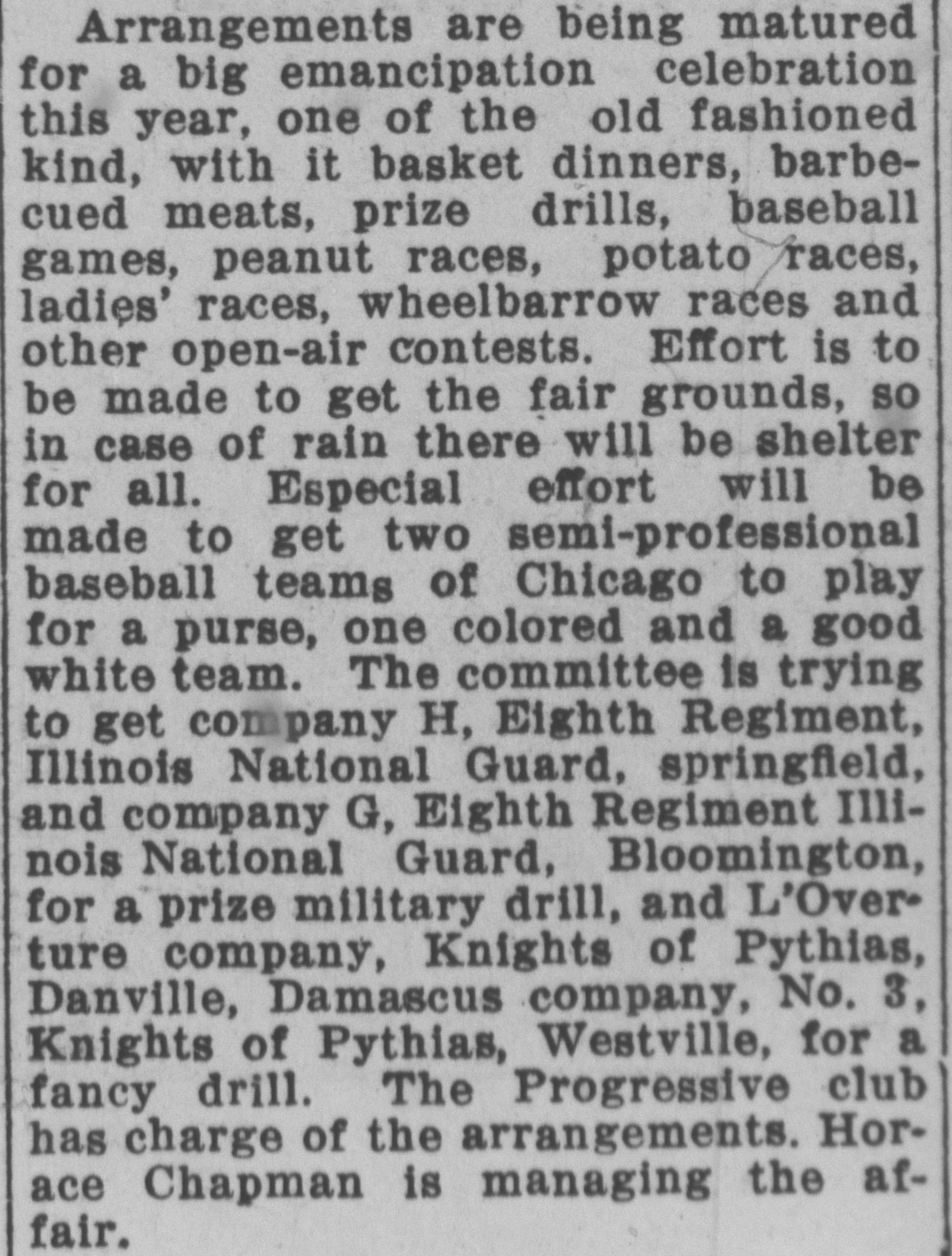 Here is another article that mentions Emancipation Day celebrations in the September 3, 1890 Champaign County Gazette, however the quality of the microfilm makes it hard to read: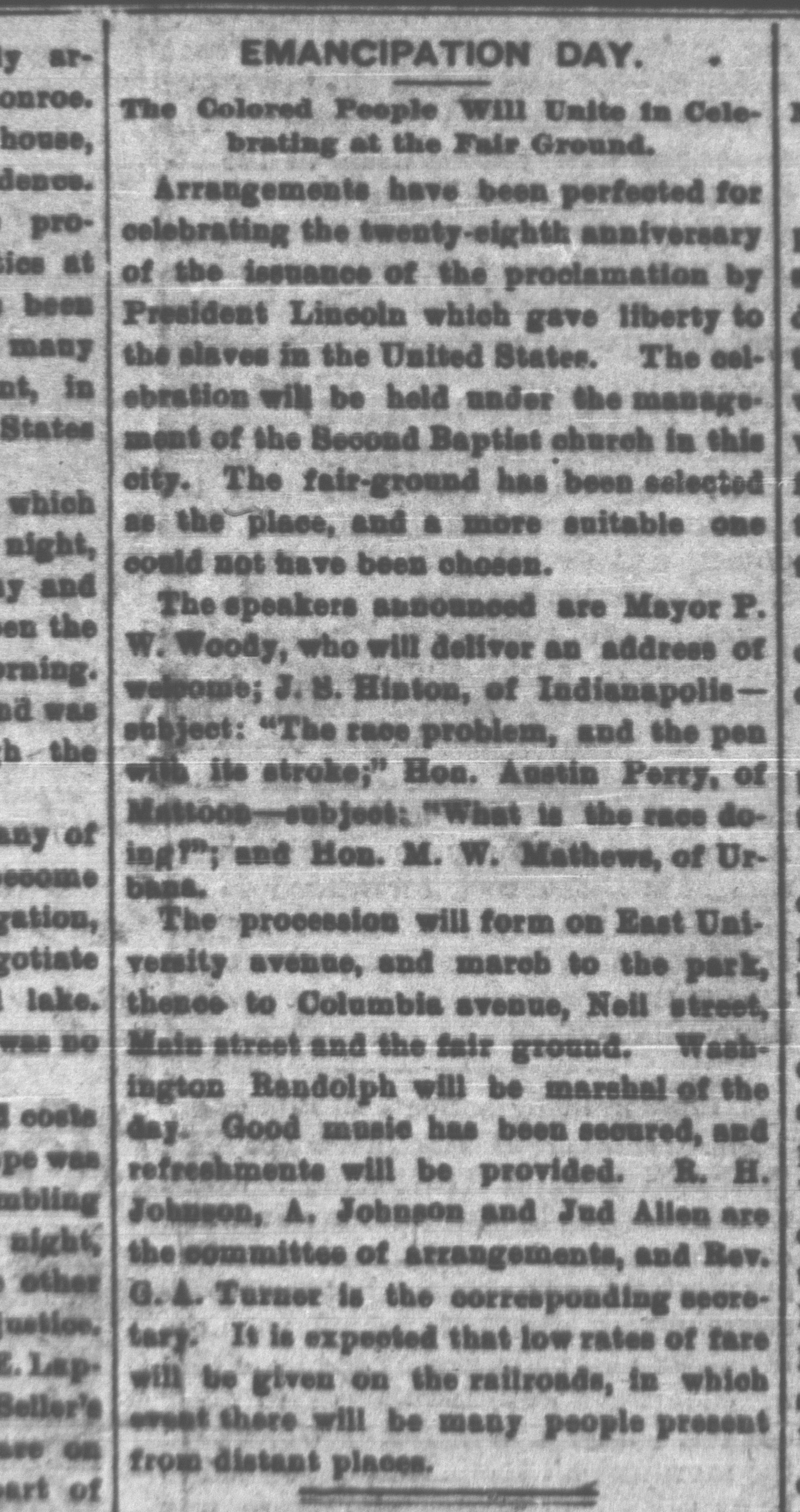 It is only when we learn from the past that we can move forward. One way we can all move forward is to celebrate the day when a large number of men, women, and children were able to finally be free. That being said, hopefully, you are able to enjoy some of the Juneteenth Day Celebrations this year!
-Shalini Smith
Archives Librarian