In 2016, the Champaign County Historical Archives debuted a new exhibit: "Window to the Past: The Everett C. Block Collection," which showcased photos and information from the Block Collection of glass negative photographs. Now, you can relive this exhibit at any time on the CCHA's Omeka website.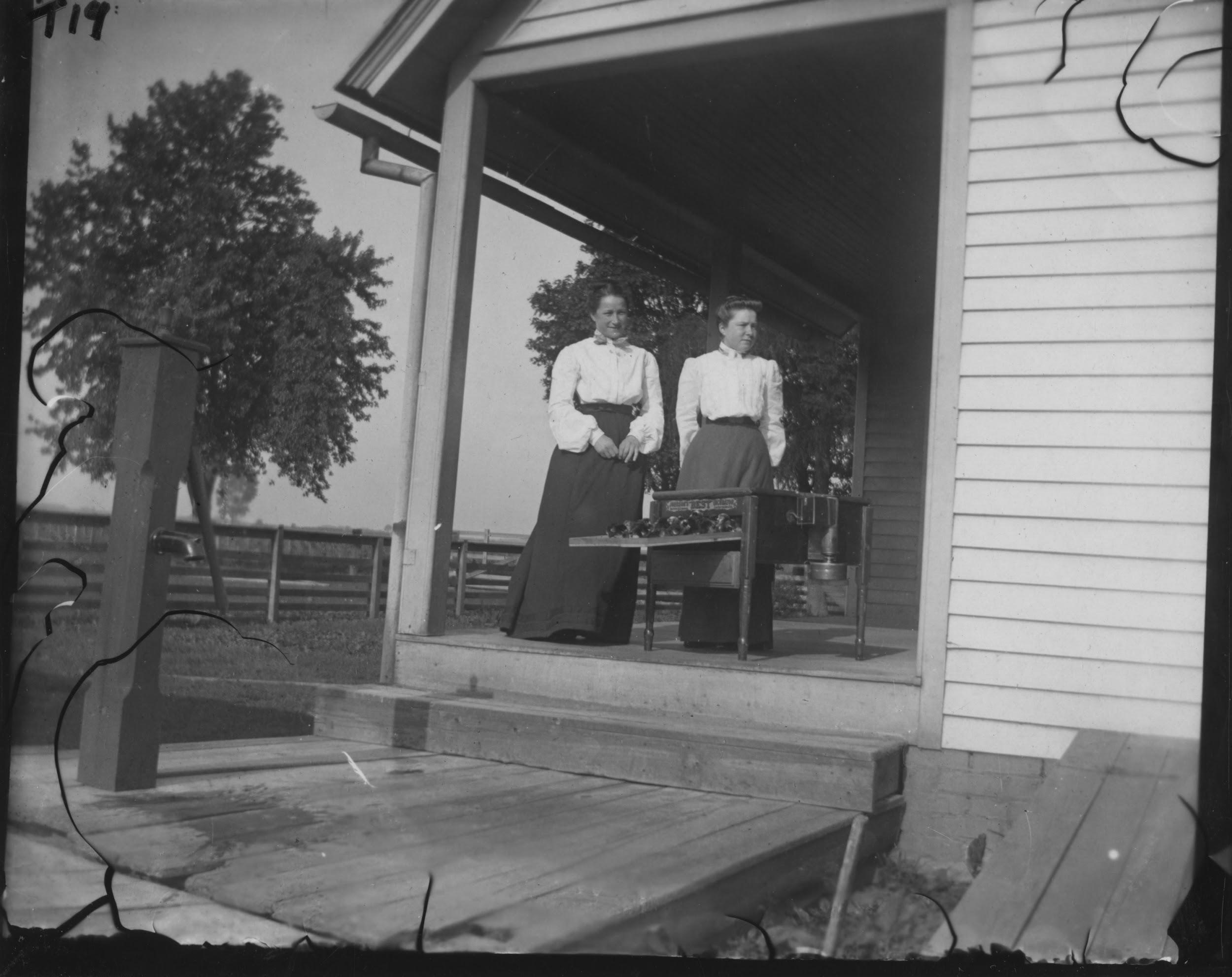 In 1946, Everett C. Block made a serendipitous discovery when he stumbled across 210 glass photographic negatives that were hidden away in the attic of his new home. 17 years after his initial find, he began a project that would last the rest of his life: developing and documenting the photographs, researching the places and people captured in them, and attempting to learn more about the mysterious photographer behind them. These photographs depict life in Illinois in the early 20th century, from the building of the Chicago and Eastern Illinois railroad to taking care of little chicks (as seen above), and are a wonderful "window to the past" for anyone interested in history, farm life, fashion, architecture, or photography.
The new online exhibit has all of the glass negative photographs showcased in the original exhibit, as well as a link to the CCHA's Flickr page that holds even more scans. There is also a brand new portion of the exhibit on the modern revival of historical photographic practices similar to the ones used by the creator of these glass negatives. Check out this online exhibit today!
-Olivia
Former Practicum Student