It's time for another post featuring old ads that could be found in newspapers. This round of ads is from the September 7, 1950 issue of the News-Gazette. Specifically, this post focuses on food products.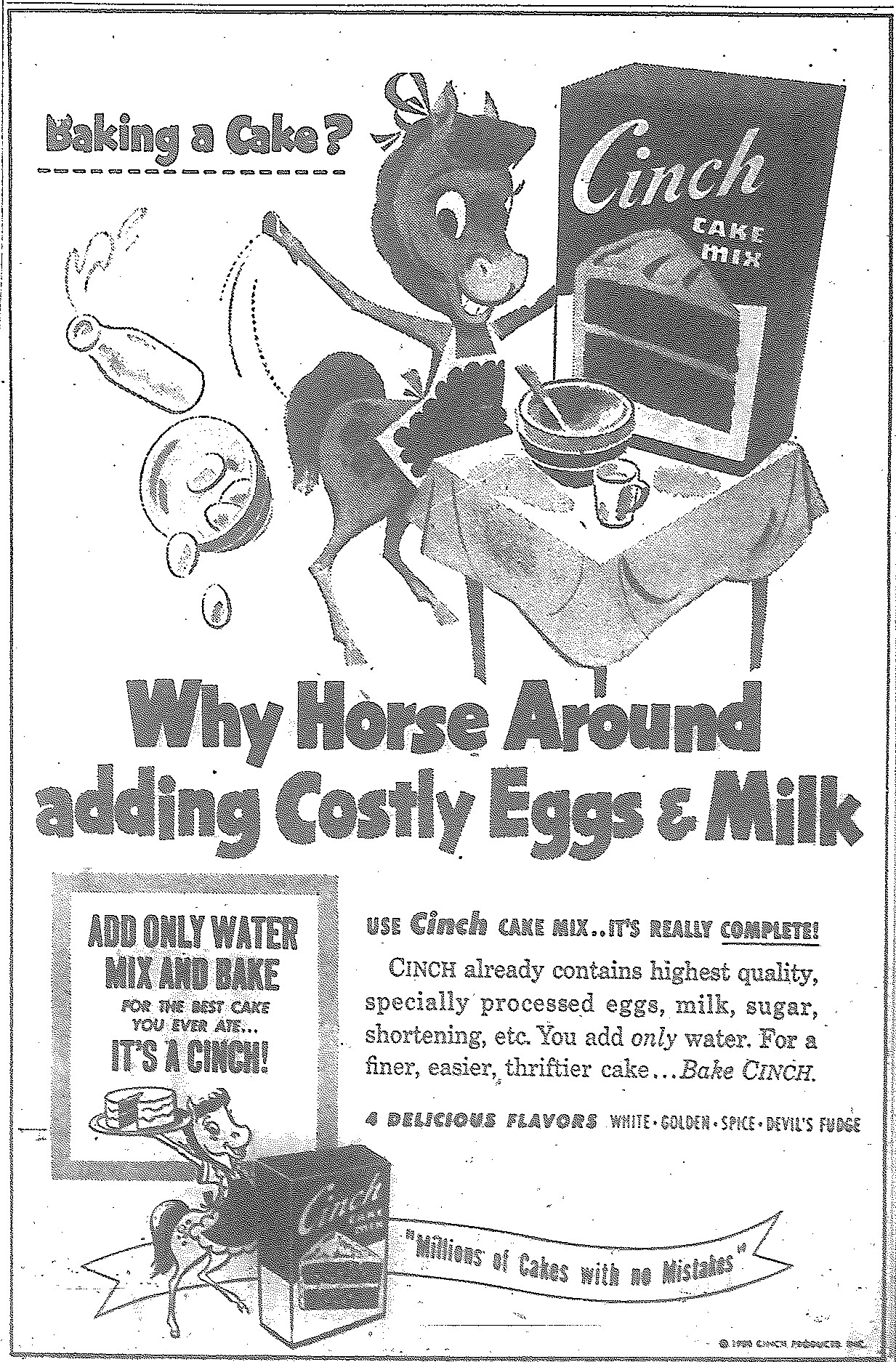 As they say, you can't have your cake and eat it too. In reality, you couldn't even have the cake if you didn't have milk or eggs. Right? Not quite! With Cinch, you could make a cake without milk or eggs. Everything was already included with the mix. All you had to do was add water. It's so easy, you could say it was a cinch!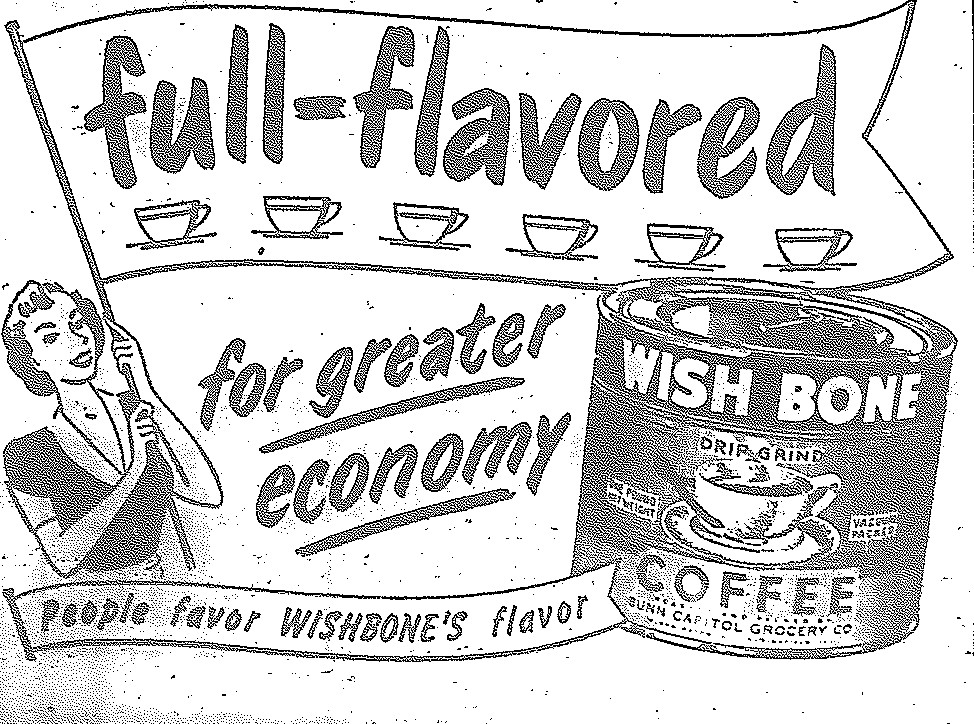 As many people know, you cannot simply start the day without caffeine. More specifically, coffee. However, some coffees just don't taste as good as others. Why would you want half flavored coffee when you can have this "full-flavored" Wishbone coffee?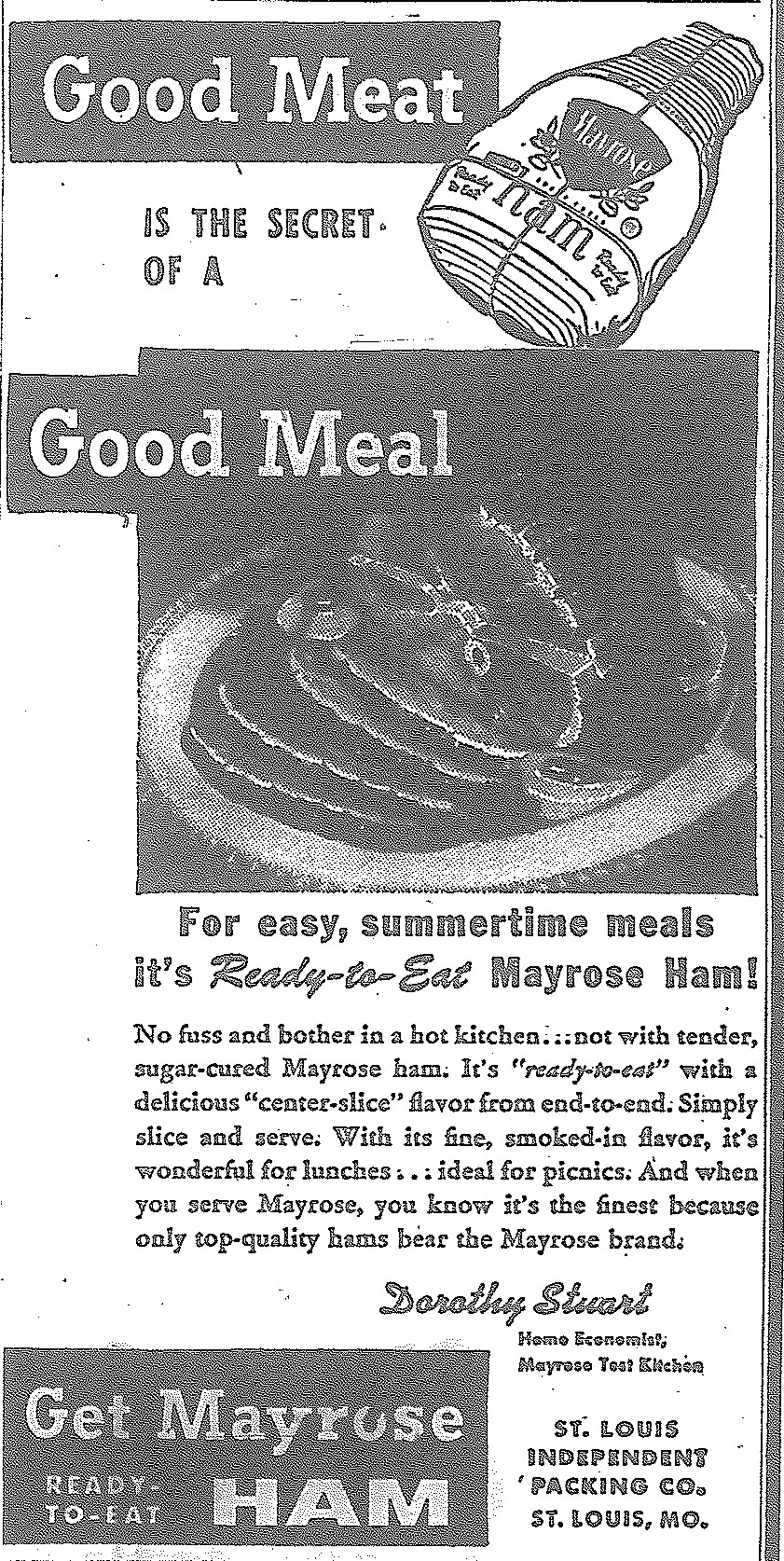 Have you ever wanted to eat a lovely ham dinner in the summer, but not want to deal with cooking said ham in your own kitchen? Well fret no longer, Mayrose Ham is here to save the day. It's ham that is already cooked, with a fine, smoked in flavor. It's perfect for whenever that ham craving strikes.
-Shalini Smith
Archives Librarian