In 1919, Isaac Kuhn took a risky decision and became the first retailer to receive a shipment of clothing via commercial airplane. In 1919, passenger planes had only been invented eleven years earlier, and commercial airlines were just beginning to establish themselves. These planes flew without air routes, ground navigation, or regulated licensing.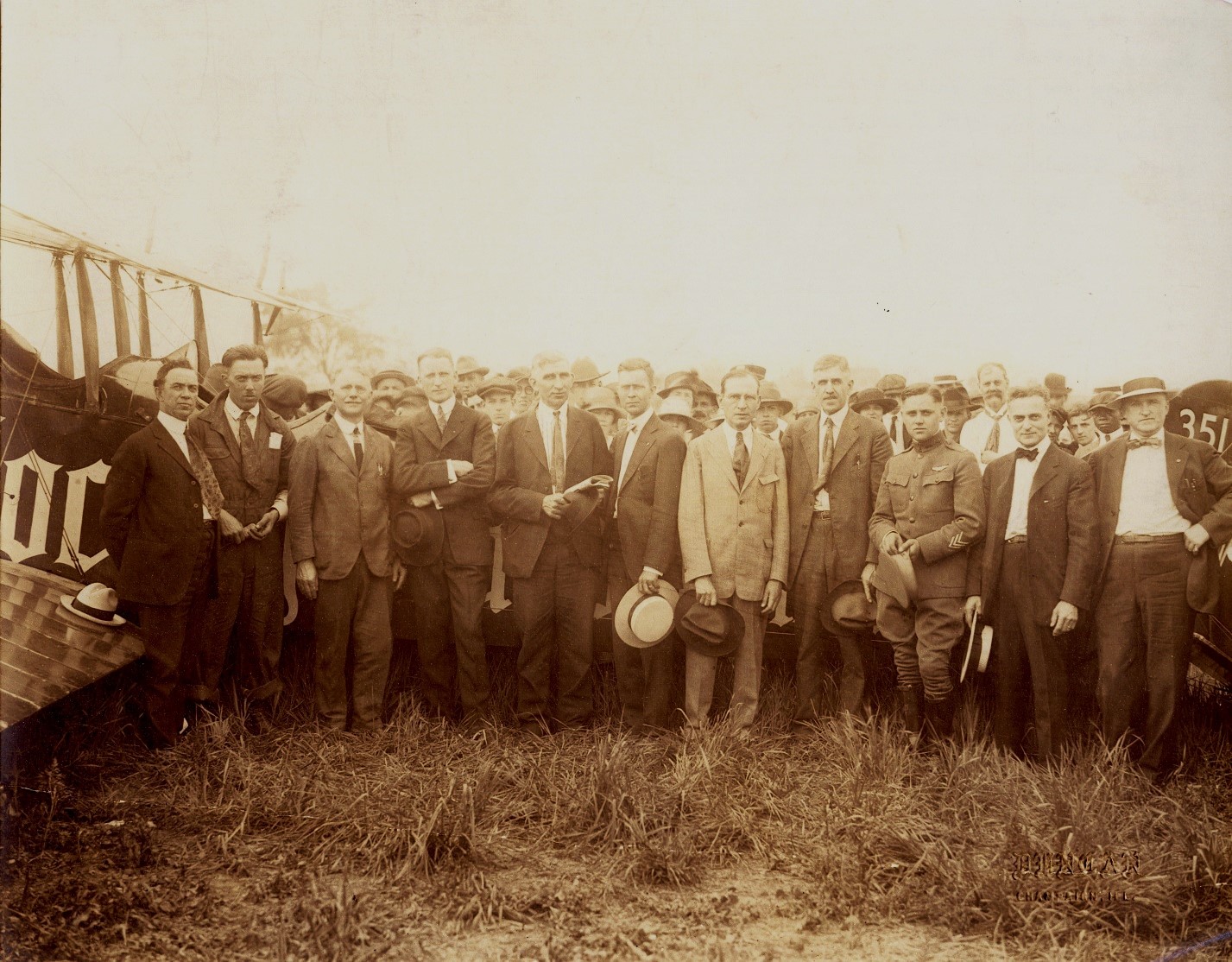 Kuhn's business move was a gamble that resulted in much public interest. The day the plane landed in a field just south of the Champaign County Club, people came from hundreds of miles away to witness the act. It is noted in Jos. Kuhn & Co. that when one over-eager man asked if Isaac would open a crate, he did and gave the man a free suit, fresh out of the box. Kuhn's historic gamble paid off and reinforced Jos. Kuhn & Co.'s growth and reputation for being "unmatched in 118 1/2 miles."
More images and history from Jos. Kuhn & Co. can be found in our Early Jewish Life in Champaign-Urbana Digital Exhibit. 
- Cassie Ward
  Archives Intern