All archives have unique focuses and collecting areas. Once in a while we receive a donation that doesn't quite fit within our collecting scope. Archives Librarian Sherrie recently made an interesting discovery about one of these misfit donations.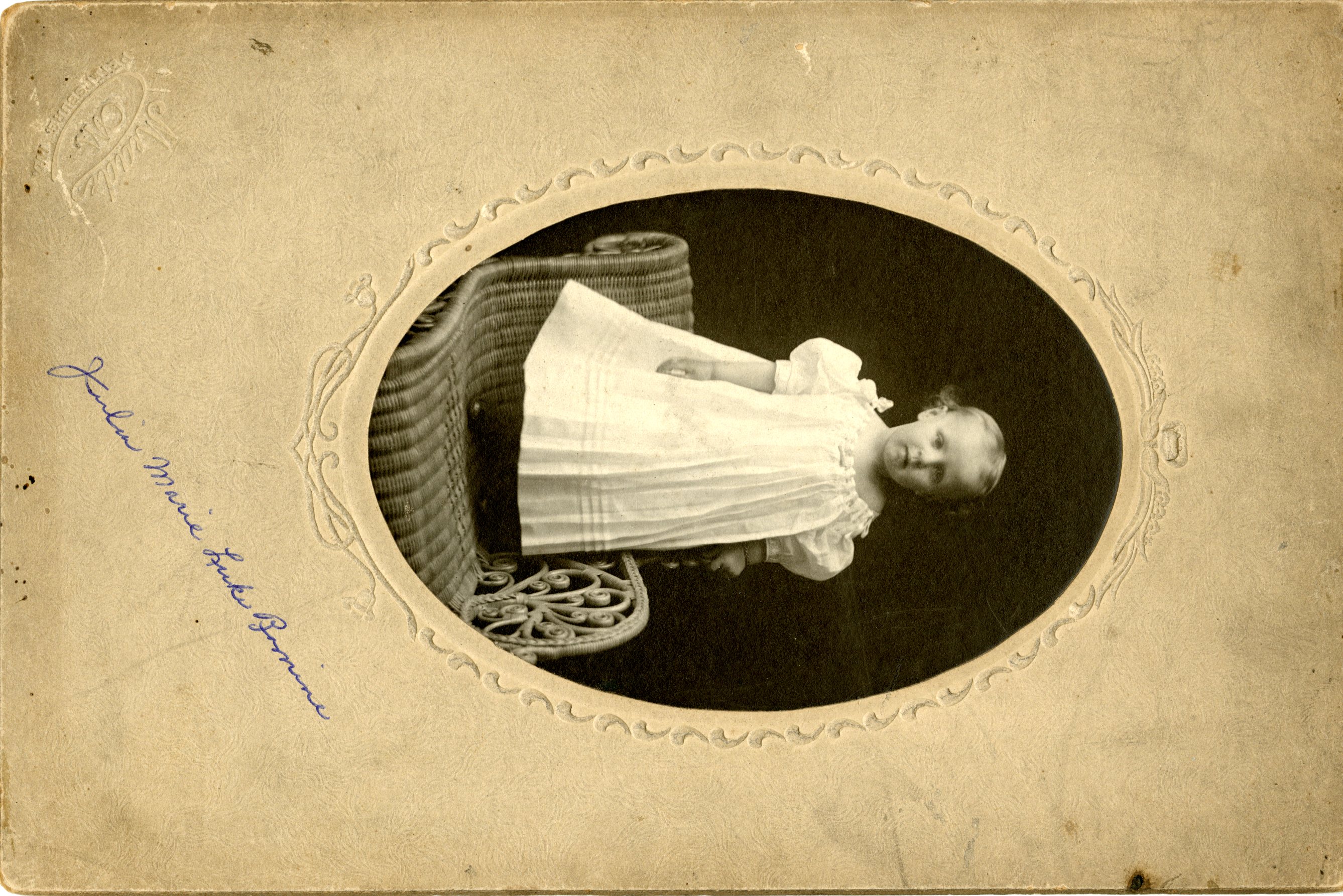 A few weeks ago, a donor came into the library with a variety of material to donate. The donor had no connection to these items, he had just come across them and didn't want to throw them away. Among the World War II correspondence and slides, there were five old photographs. Two of the photographs were identified. The name Julia Marie Luke Romine was written on one, and Aunt Sadie Luke was written on the other. The letters and slides were from a man who lived in Champaign County (no relation to either the donor or family in the photographs).
The first stop in trying to identify the photographs was searching our catalog, Local History Online, for Julia Marie Luke Romine. The catalog didn't have any entries for this name, so Sherrie moved on to searching the Illinois Digital Newspaper Collections. When she searched Julia's name here, she found this article about a Julia Romine from Covington, Indiana in the Urbana Daily Courier. Could this be the same Julia?
Armed with this new piece of information, Ancestry.com was next. Sherrie searched Julia's name and Covington, Indiana, and found someone whose mother was Sara. In some documents, Sara also appeared as Sadie. It turns out that Sadie used to be a diminutive of Sara. While this Julia does not match the one from the newspaper article, the article serendipitously led to the correct Julia and Sadie from the photographs!
Sherrie reached out to the genealogy department at the Covington Public Library to see if they were interested in this Covington family's photographs, and they are. The photographs are now on their way to their new home.
-Sara Bennett
Archives Librarian