Along with the technical training facilities, the Chanute Air Force Base also had a hotel, the Chanute Suites. You can explore the Chanute Suites Guest Books Collection to see who the Chanute Suites hosted from the early 1960s through the closure of the base in 1993.
One notable pair of names found in one of the guest books is Mr. and Mrs. Octave A. Chanute, potentially a descendant of the namesake of the base.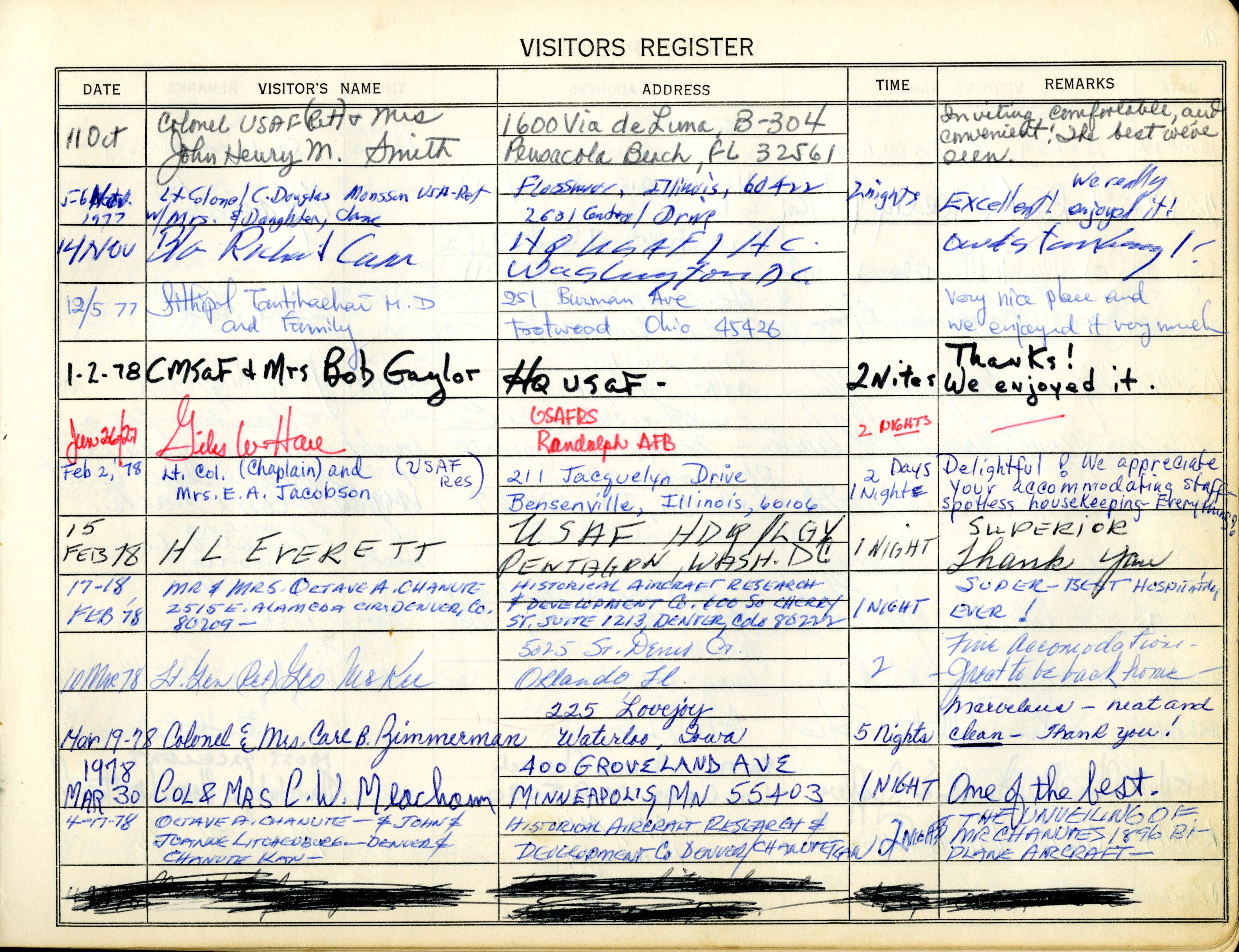 Guest Book
In addition to regular rooms, the Chanute Suites had special suites named after notable military figures, some of them former Chanute commanders. A few recognizable names are Lt. General George Edward Stratemeyer, General John Koehler Gerhart, Major General Frederick L. Martin, Brigadier General Keith Tedrow, and others! These suites' guest books, information about the rooms, and namesakes' biographical material are included in this collection.
The Chanute Air Force Base provided guests with a booklet about the base and hotel amenities, including telephone and TV information. Some of these channels included WCIA-Champaign, Lifetime, USA Network, C-Span, and Nickelodeon, a far cry from our streaming services now.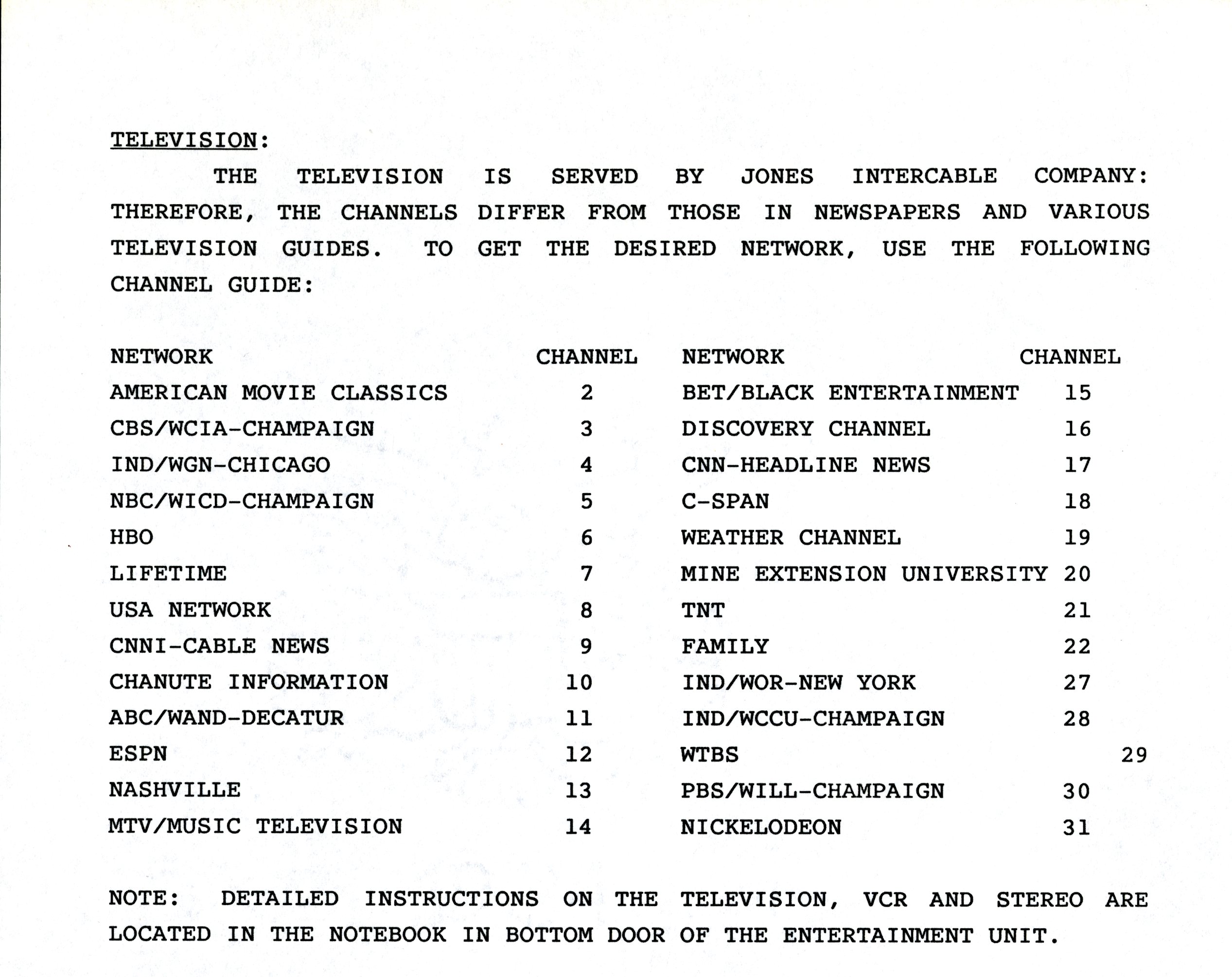 Chanute Suites TV channels. I want my MTV...and so does the Chanute Suites!
The booklet includes plenty of information about the room beyond how to work the TV, how to set the radio, and what's in the mini bar. They've even got their own channel for specific Chanute Information.
Need a bite to eat? The booklet provides the dining facilities' schedules, where officers and civilians could eat at the Faktor Dining Hall, Mathies Dining Hall, or grab a snack at the Golden Eagles Lanes Snack Bar. Maybe they have soft pretzels and nachos there!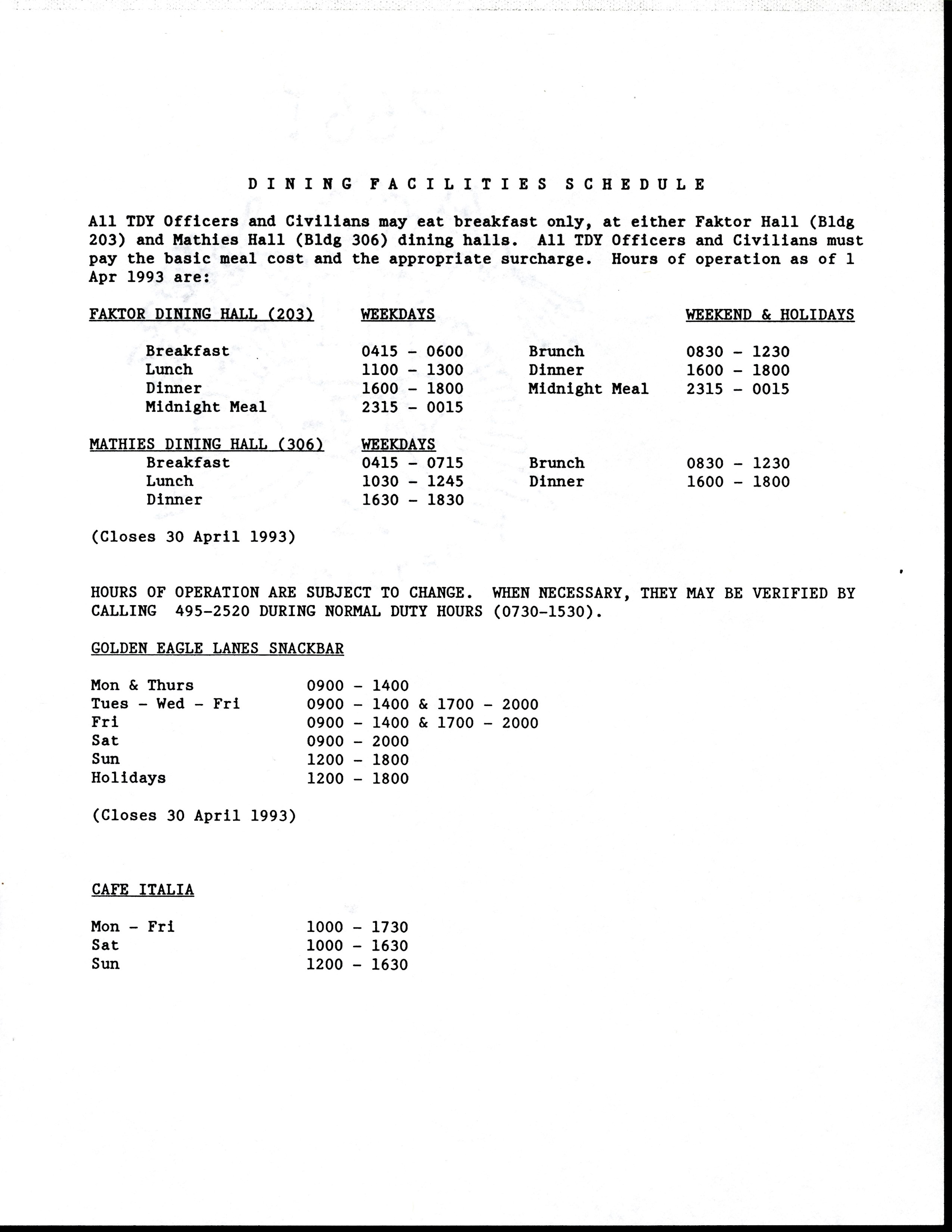 Dining Facilities Schedule. Want an early start? Breakfast is at daybreak (4:15)!
On-base fare was not the only dining option. Here's a comprehensive list of nearby restaurants in Rantoul and Champaign-Urbana. There are plenty of options for guests to sample during their stay if the breakfast times are too early or if the snack bar line is too long.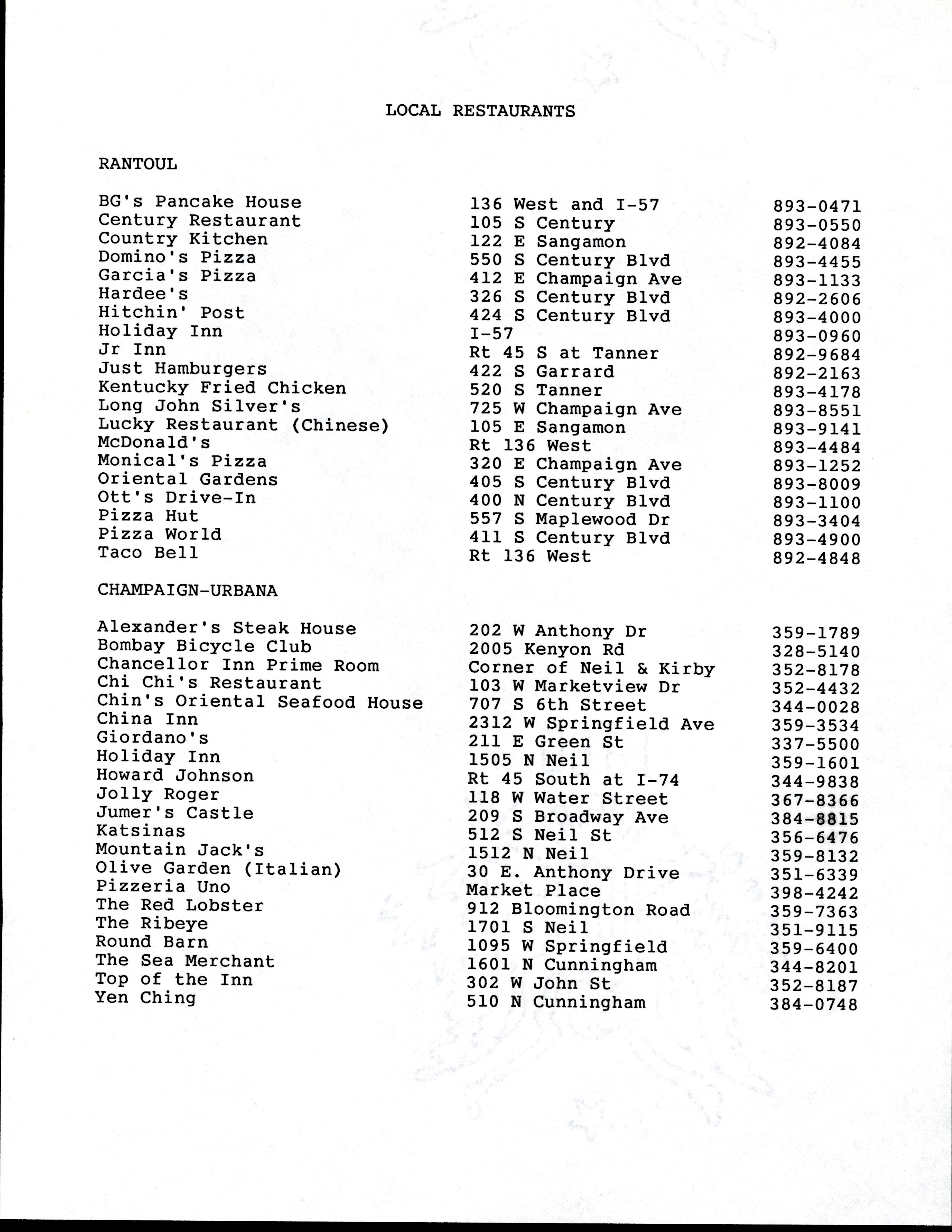 Local Restaurants. Do any of these look familiar?
- Ani K.
Archives Intern