Before the Champaign County Historical Archives became the home of the Chanute Collection, the records lived at the Chanute Aerospace Museum. The Chanute Aerospace Museum benefitted from the donations of many Chanute alumni. These donations often show a different side of life on the base. One of these donations, from the family of LT. Col. Leo W. Streff, consists of photographs, scrapbook pages, letters, and event pamphlets, just to name a few items.
These items are interesting because they show what one man and family deemed to be important and of enduring value. A guiding concept within archives is the notion of enduring value and inherent "uniqueness" of an item. When archivists evaluate potential donations, they try to determine what is "valuable" and "unique." In cases like this, it helps to see what the donors themselves determine to be valuable.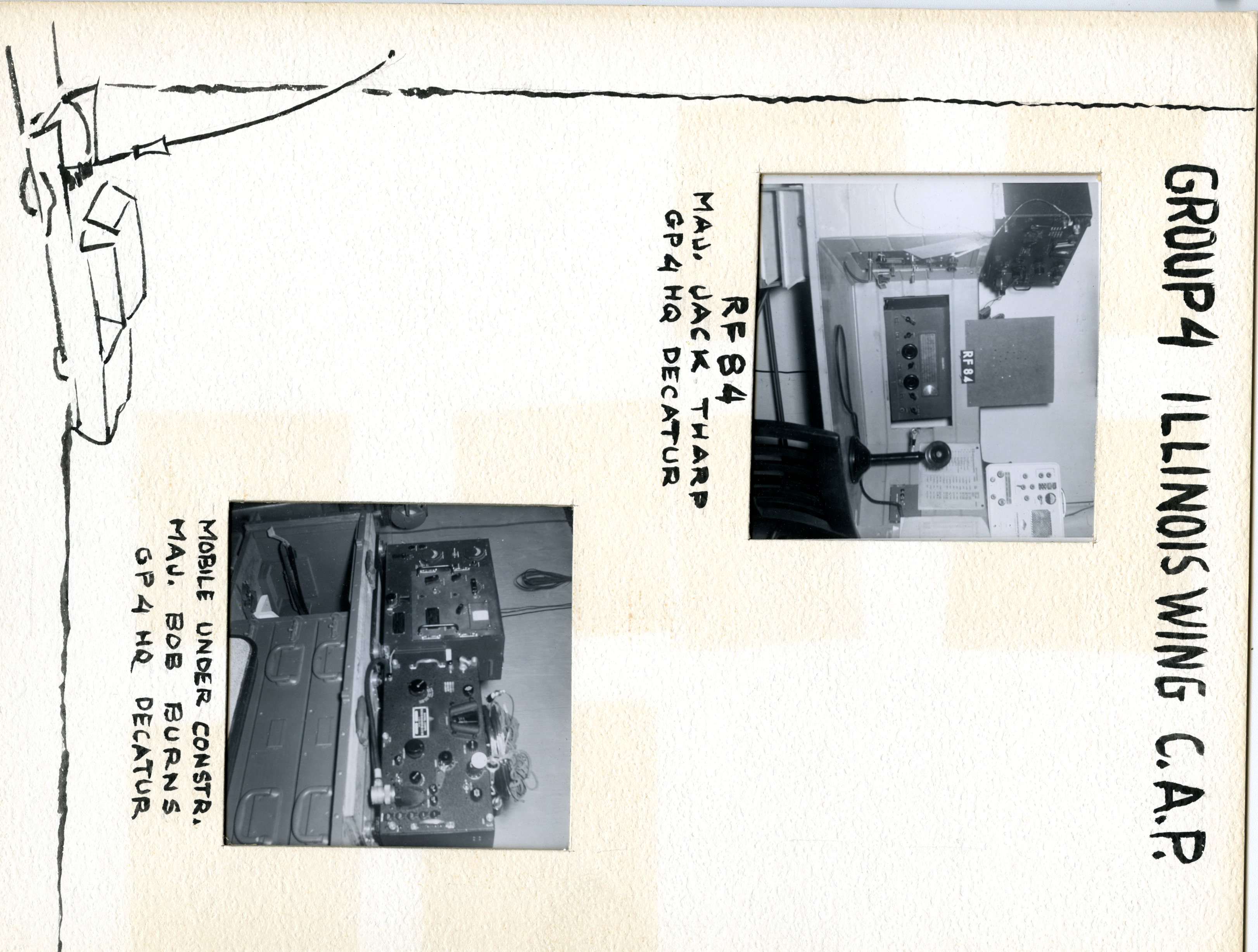 Scrapbook pages like this one show a sense of artistry (note the labeling and the picture in the corner). This tells us a little about the Group 4 Illinois Wing C.A.P., of which Streff was a part.
This letter from the Smithsonian concerning the donation of a photograph of the Enola Gay is an interesting item in the donation. The letter was addressed to Lt. Joseph Minardi, from Chicago. Researchers can dig deep into who these men were and hopefully discover connections to Streff.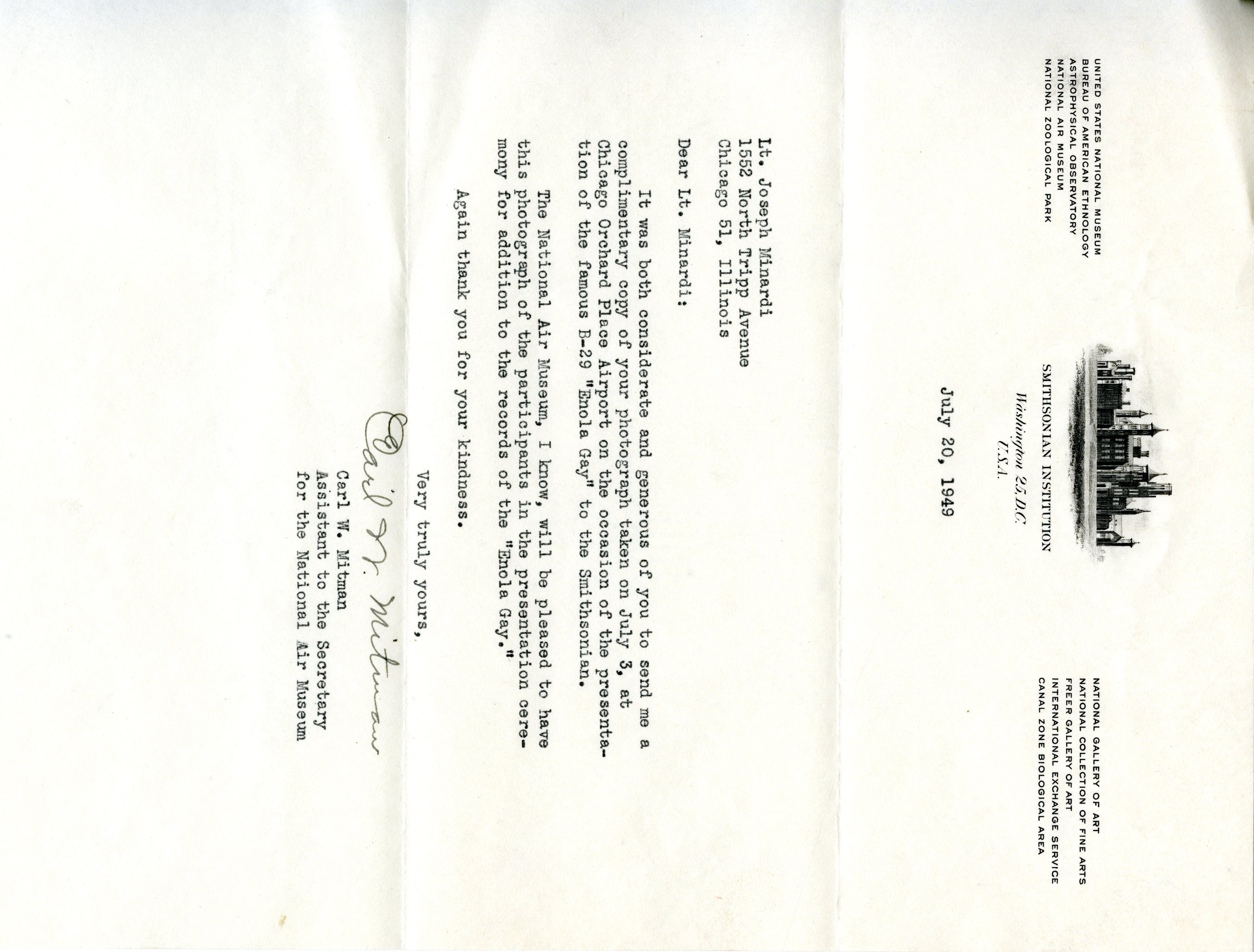 This folder is just one example of many like it. In it, we can see the handwritten notes and labeled photographs of a Chanute alumni. Leo Streff's collection includes pictures of the C.A.P. (Illinois Wing Civil Air Patrol), including a net control station and a postcard of a friend living in a "happy state of confusion!"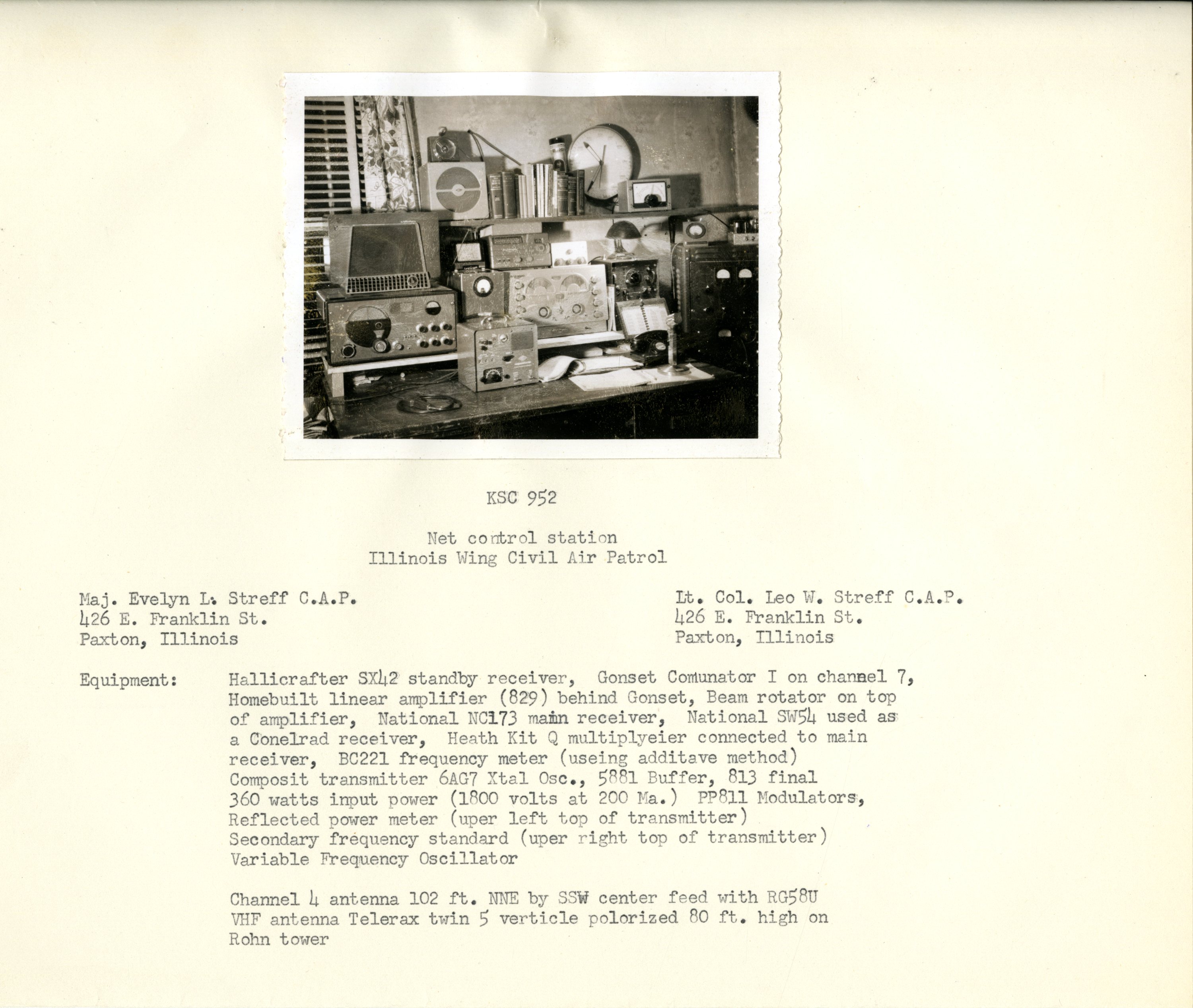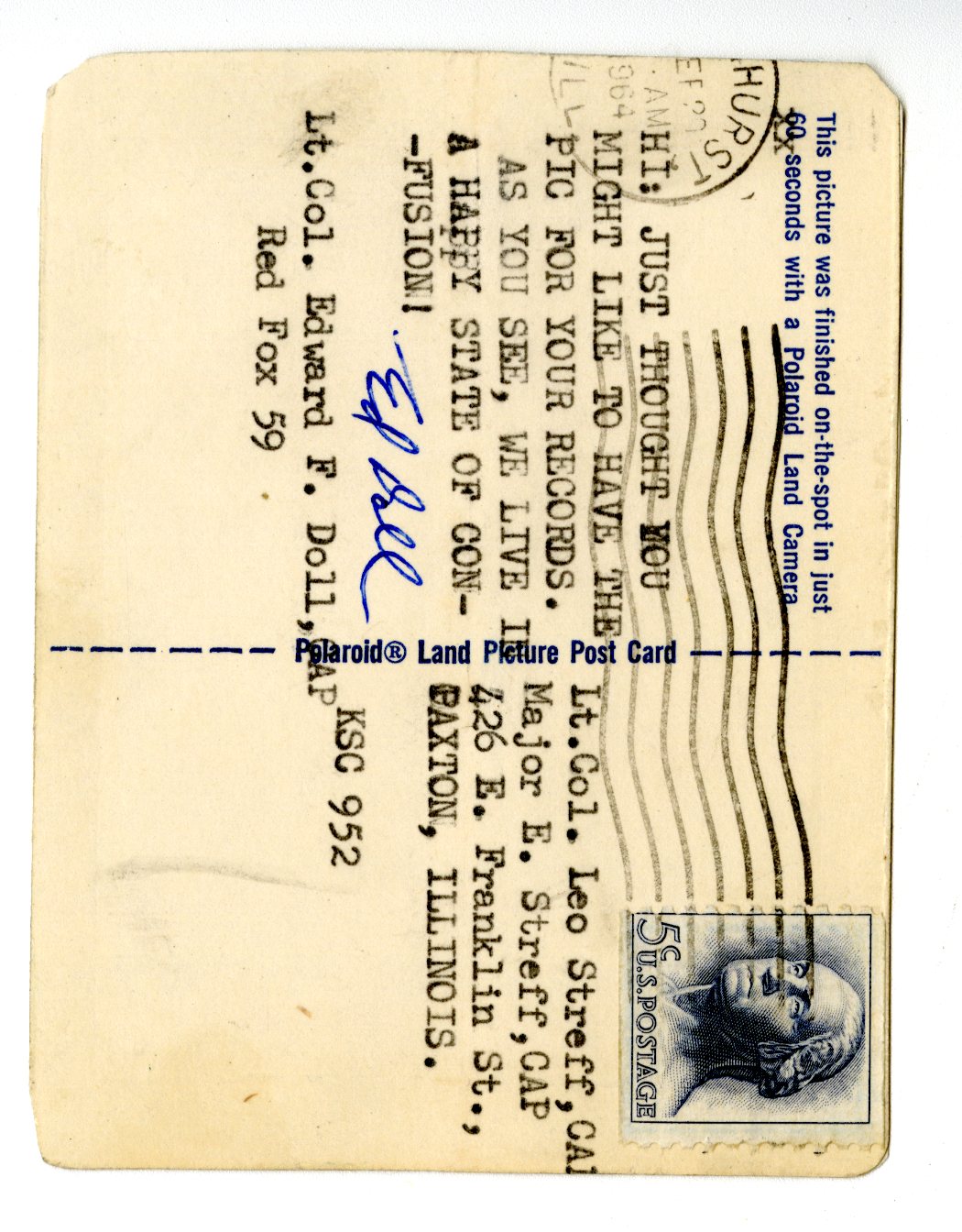 The Chanute Collection tells stories of alumni and the civilians in the community through photographs, scrapbooks, letters, pamphlets, and various ephemera. Small portions of the collection, like this one from Leo Streff, shows what the donors and the men and women at Chanute deemed to be valuable and unique.
- Ani K.
Archives Intern