Early in my internship, I created a Flickr album that includes photos of menus and dining halls on the base. Since looking at the photographs of the dining halls, I became interested in the buildings themselves. Lucking, the buildings collection contains a lot of information about housing, construction, and fortunately for us, a little bit about the dining halls!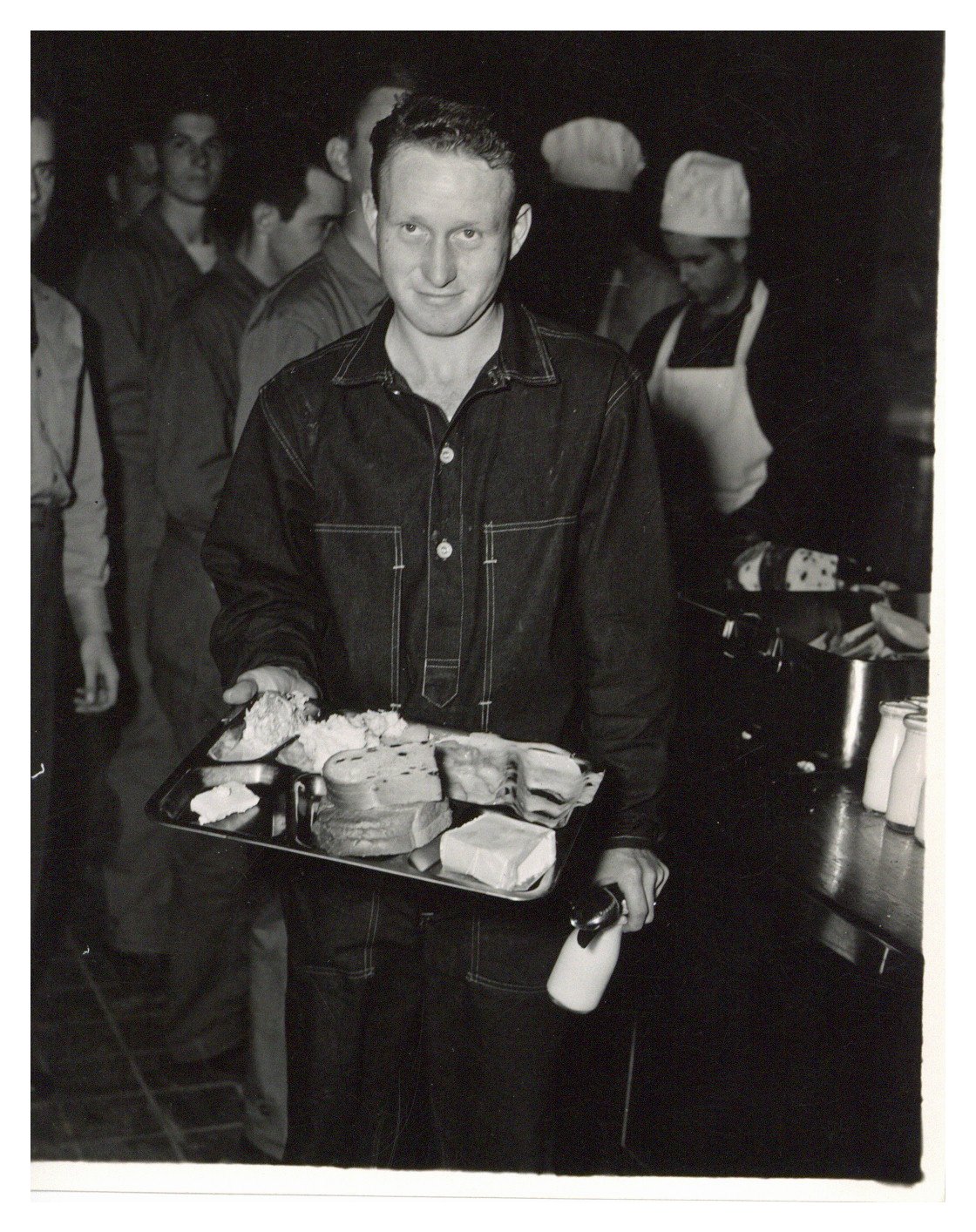 An unidentified Chanuter carrying a cafeteria tray in one of Chanute's dining halls. Dated November 17, 1940.
What I found pretty interesting (and hopefully you will, too!) are the recipes in the collection. In the Buildings collection, we have a copy of a 1946 Official U.S. Army Cookbook created by the War Department. This is a cool way to see what the Chanuters ate in the 1940s! The table of contents page (below) does a pretty good job of telling us exactly what to expect, although, I was surprised to see croquettes! After looking through this cookbook, I couldn't find any funky aspic recipes…but there are some missing pages. Also, note how many servings these recipes call for!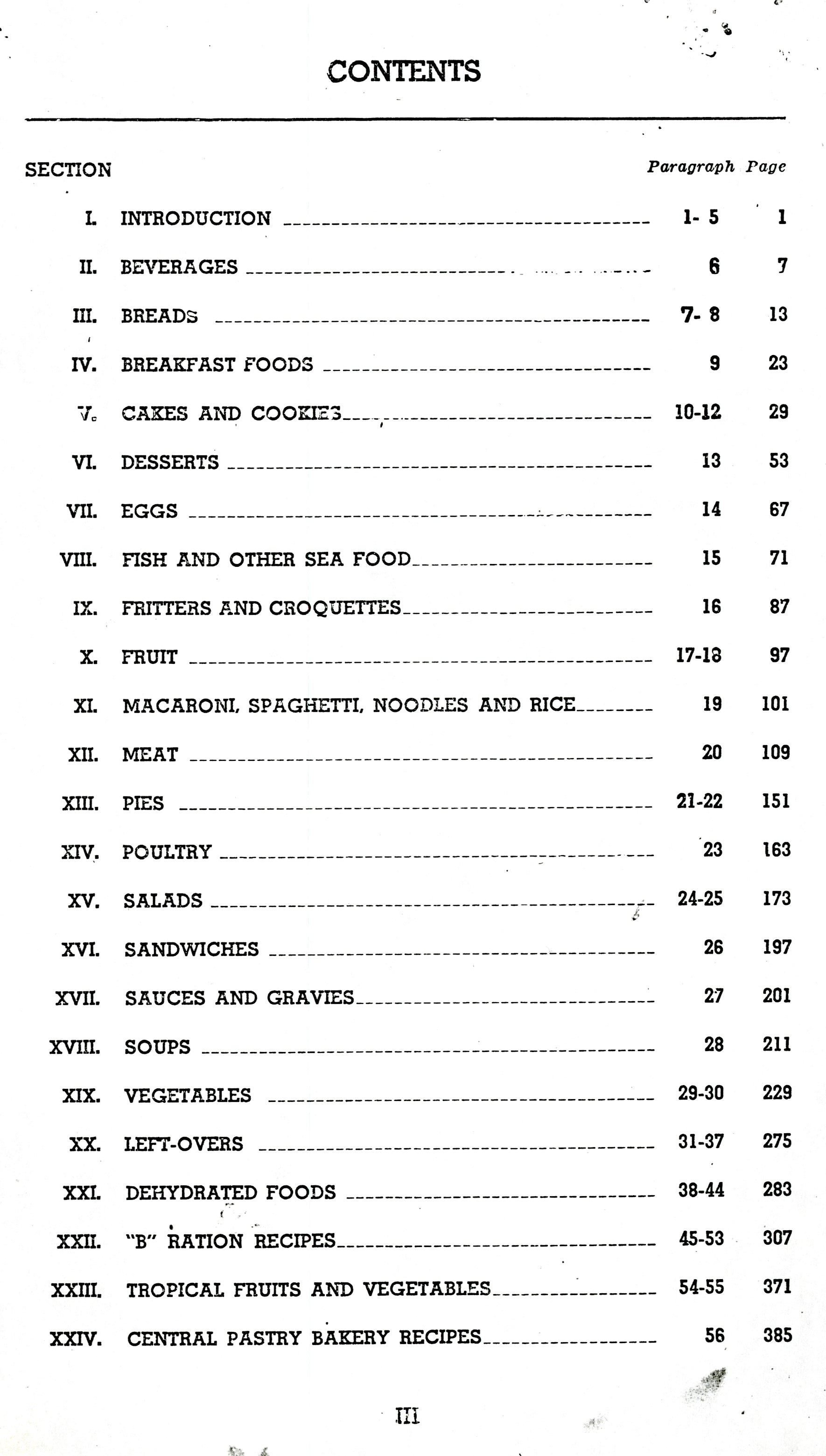 Here is a recipe for upside down cake found on p. 36 of the U.S. Army Cookbook. The cookbook also includes apricot, peach, pineapple, raisin, and prune and apricot versions.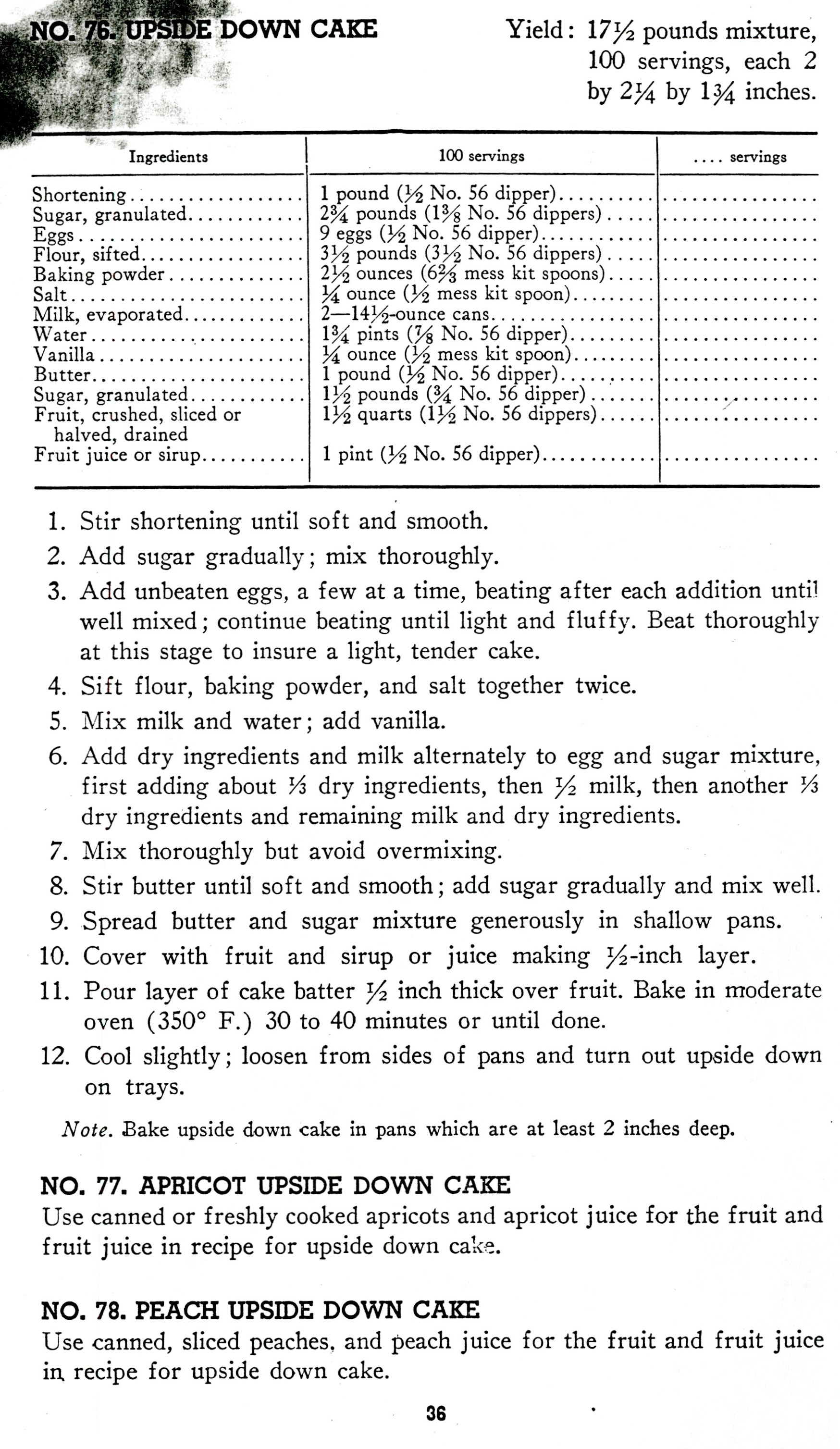 Three types of gelatin can be found on p. 62!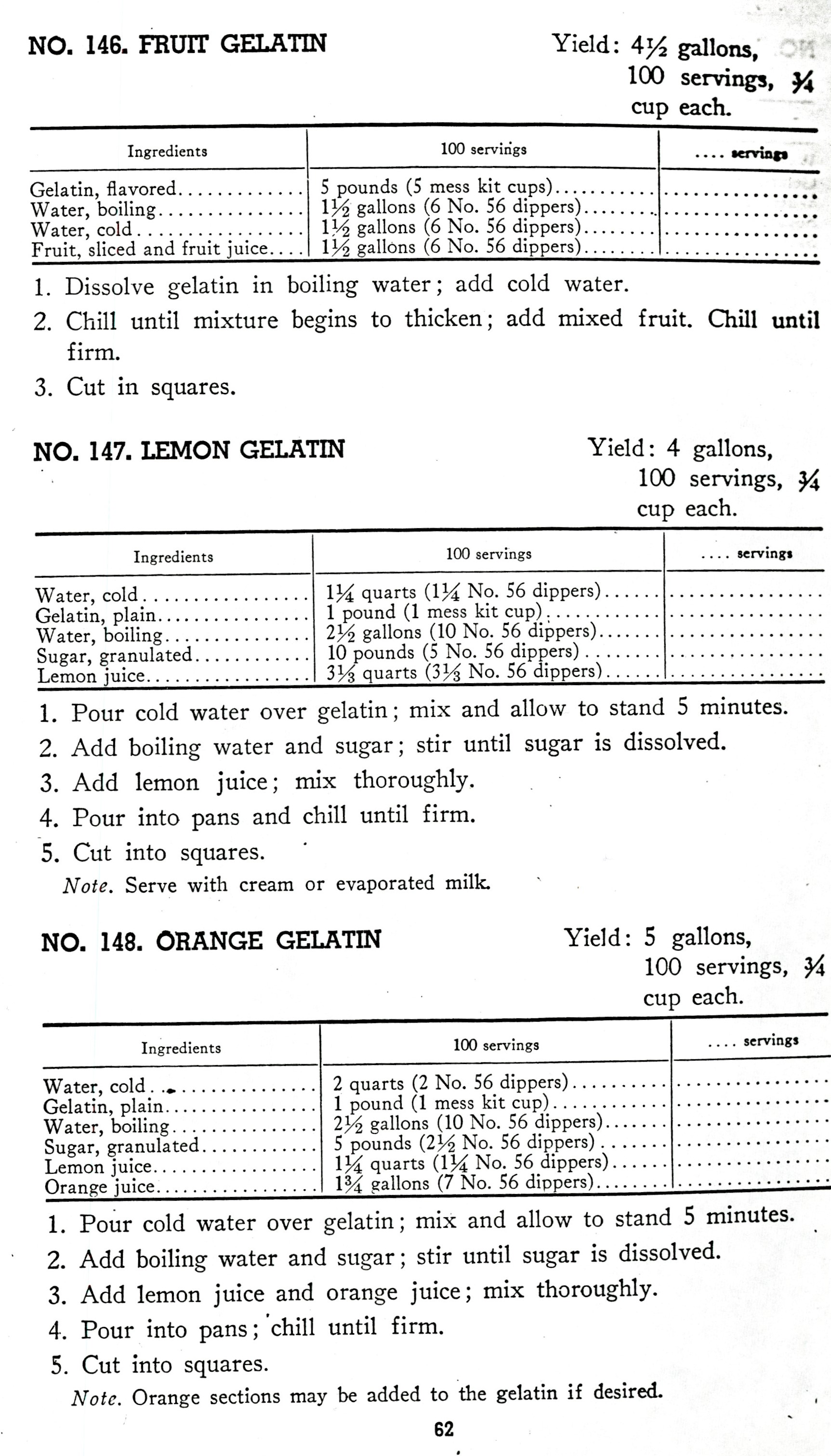 A recipe for Macaroni Republic. Quite a few more ingredients than our boxed macaroni and cheese.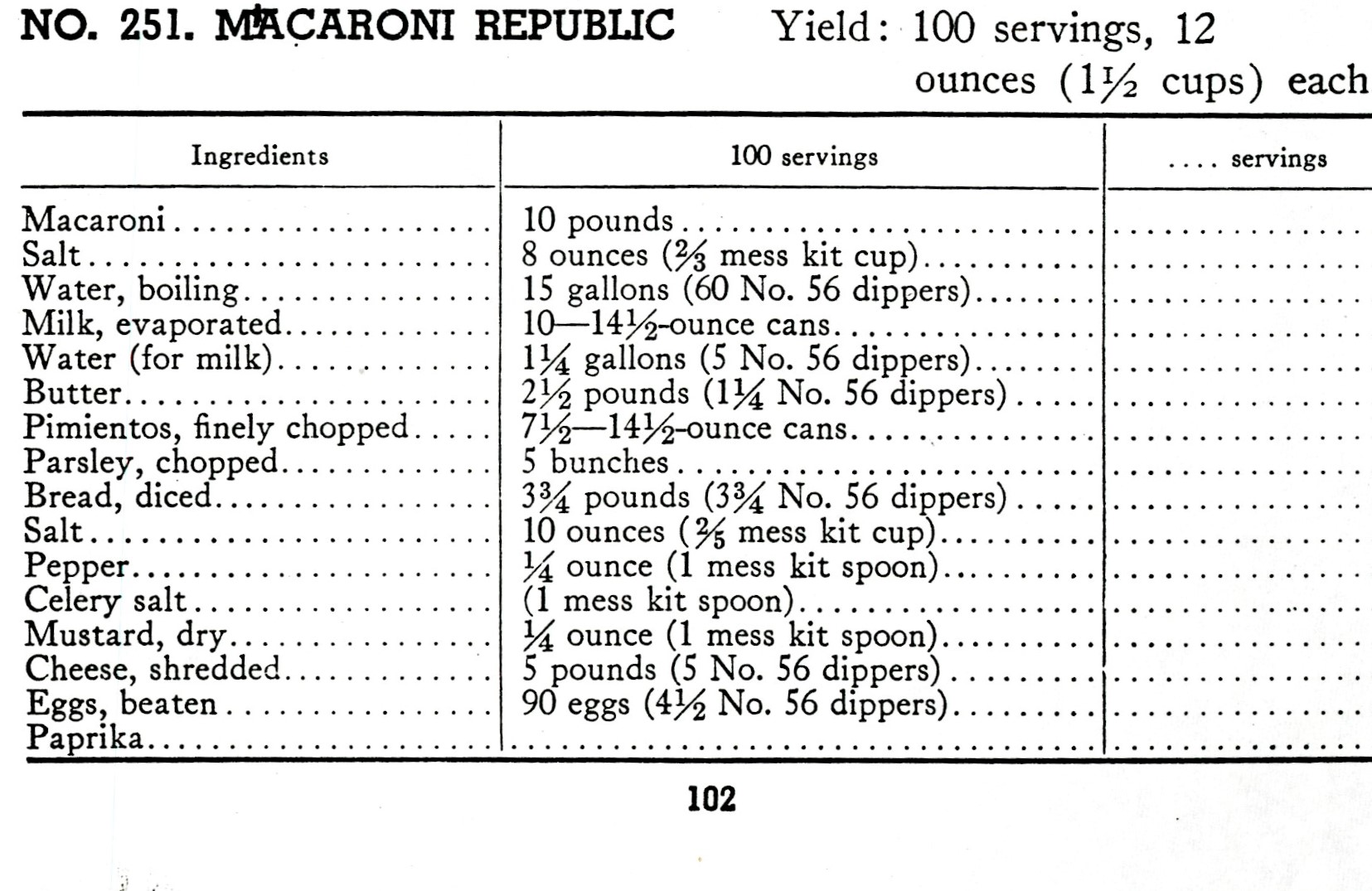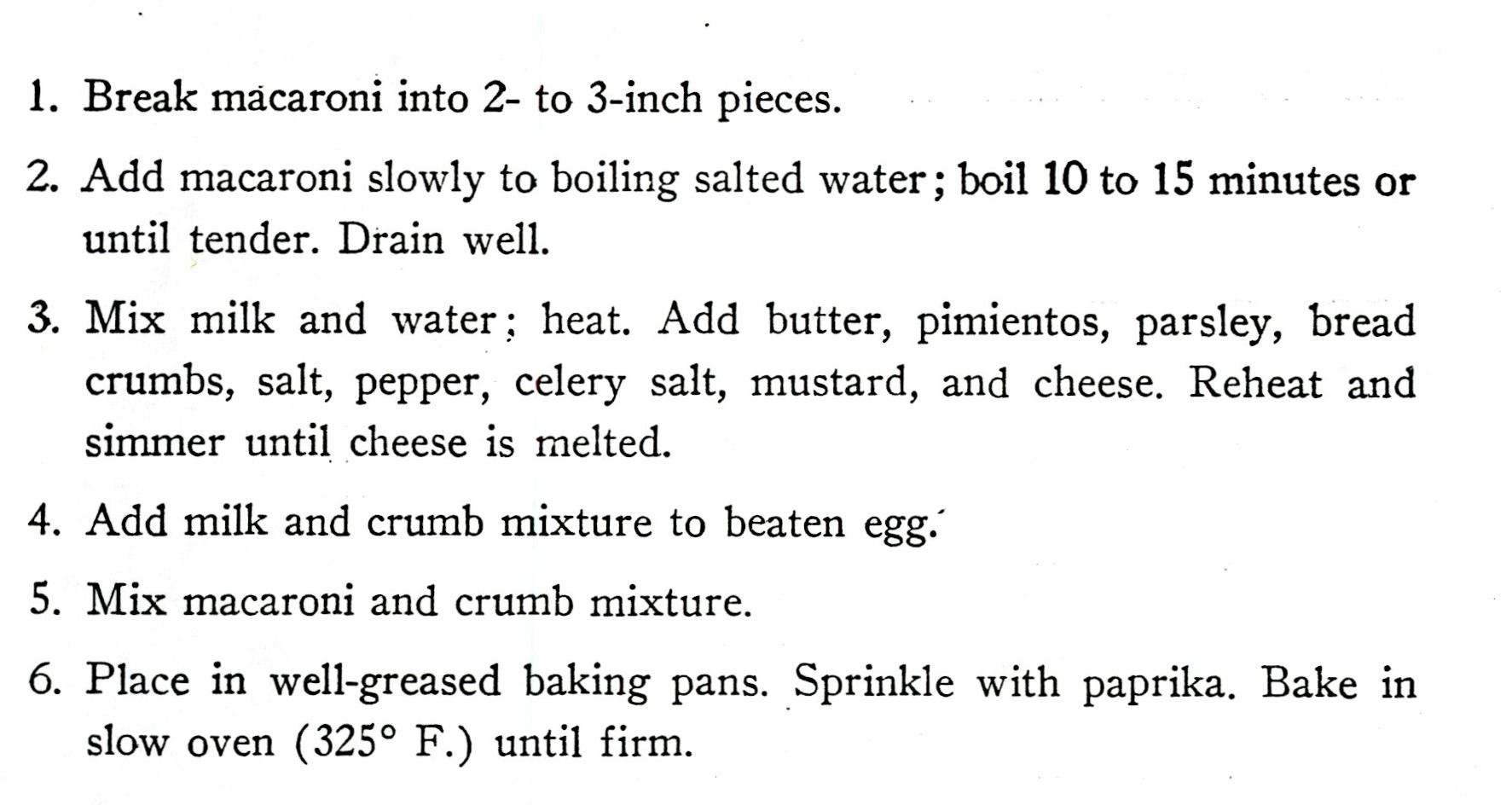 Check out these sandwiches. They made some interesting combinations!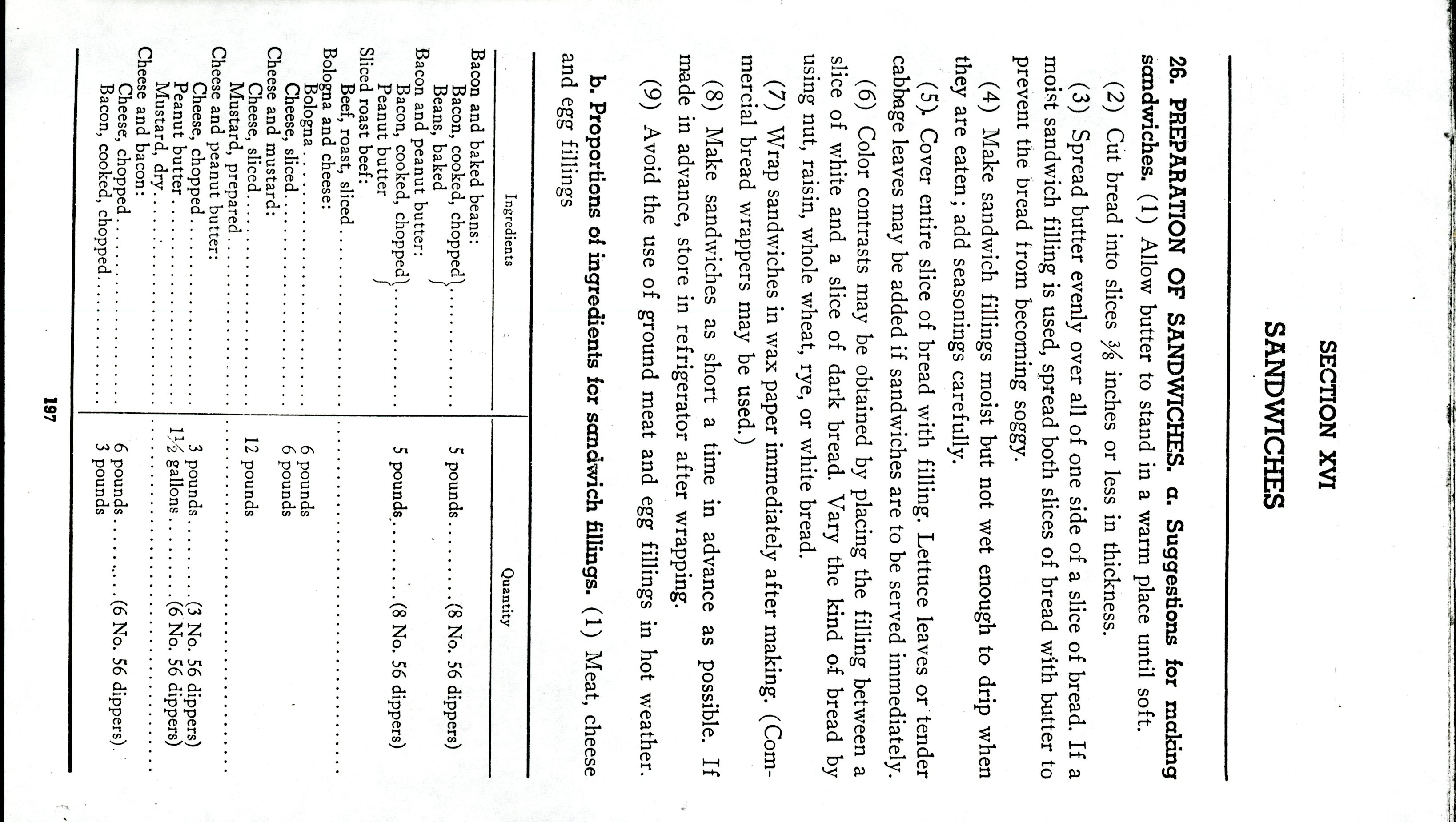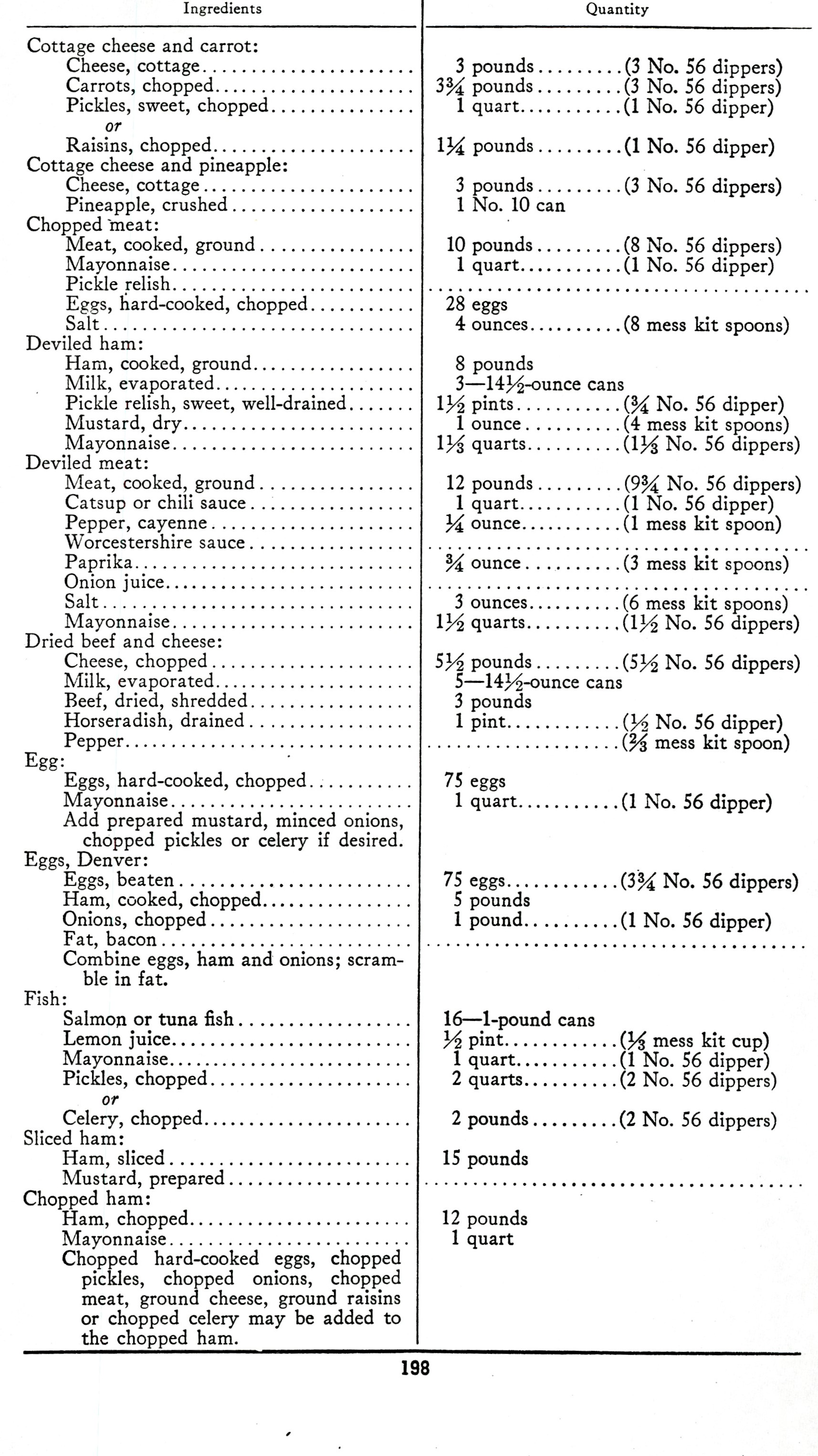 And finally, a recipe for mint sauce.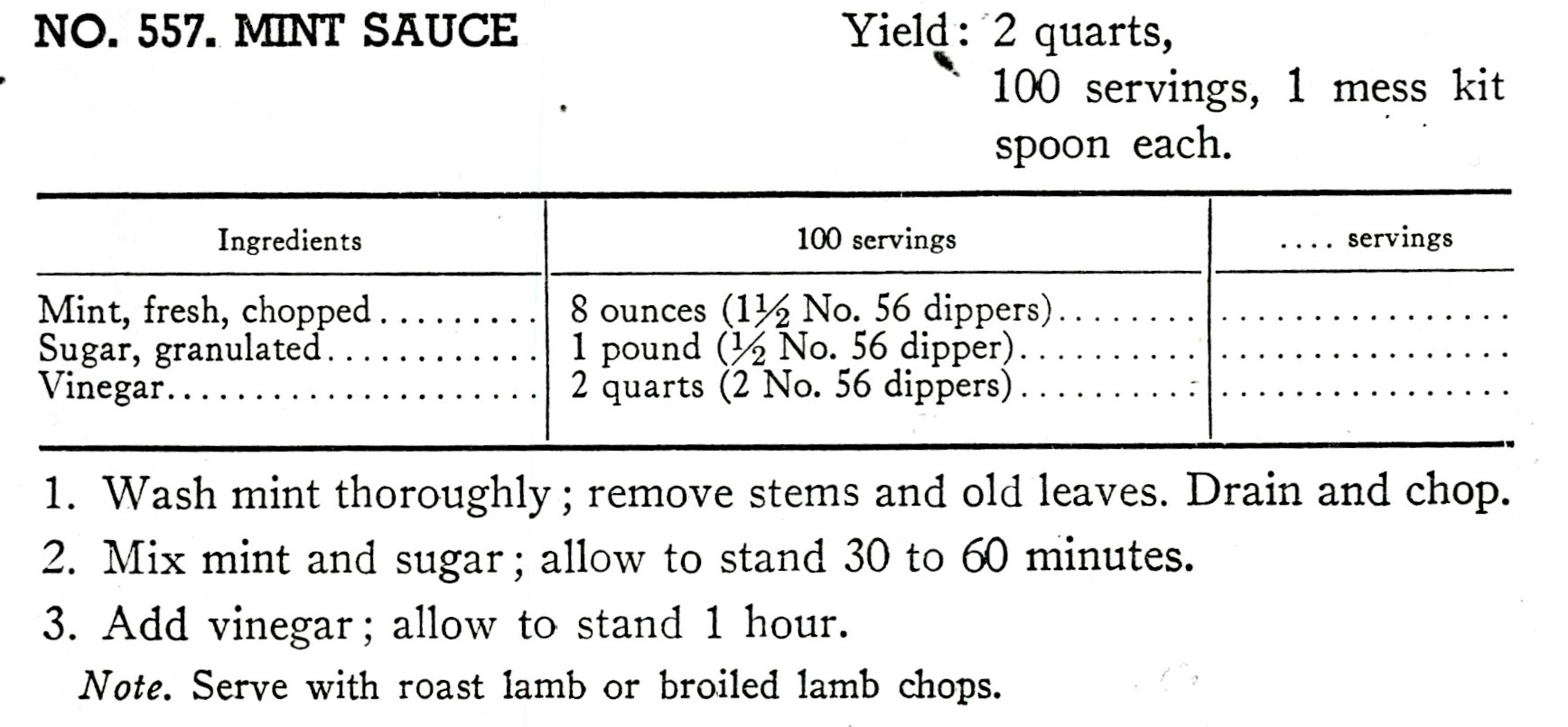 -Ani K.
Former Archives Intern