Part of the Chanute Collection contains the yearly written histories of the base. The staff of Chanute began writing down their histories beginning in 1917 and continued every year until the base's closure in 1993. Let's take a look back at what was happening on the base 50 years ago, in 1972.
1972 was a year coming off the trials, tribulations, and changes of the 1960s. In 1972, we saw Watergate, the Munich Olympics, the decline of involvement in the Vietnam War, The Godfather, and the release of the song "American Pie." While these events and cultural touchpoints played a huge part in how Americans viewed the world, the government, and Marlon Brando, the Chanute Air Force Base also saw its own changes and updates to keep up with the changing world.
Some interesting changes and events that occurred in 1972 were…
Chanute Air Force Base gets a new dorm, included in a budget that was OK-ed by then President Nixon. According to this article, this would help rebuild World War II and Korean War barracks.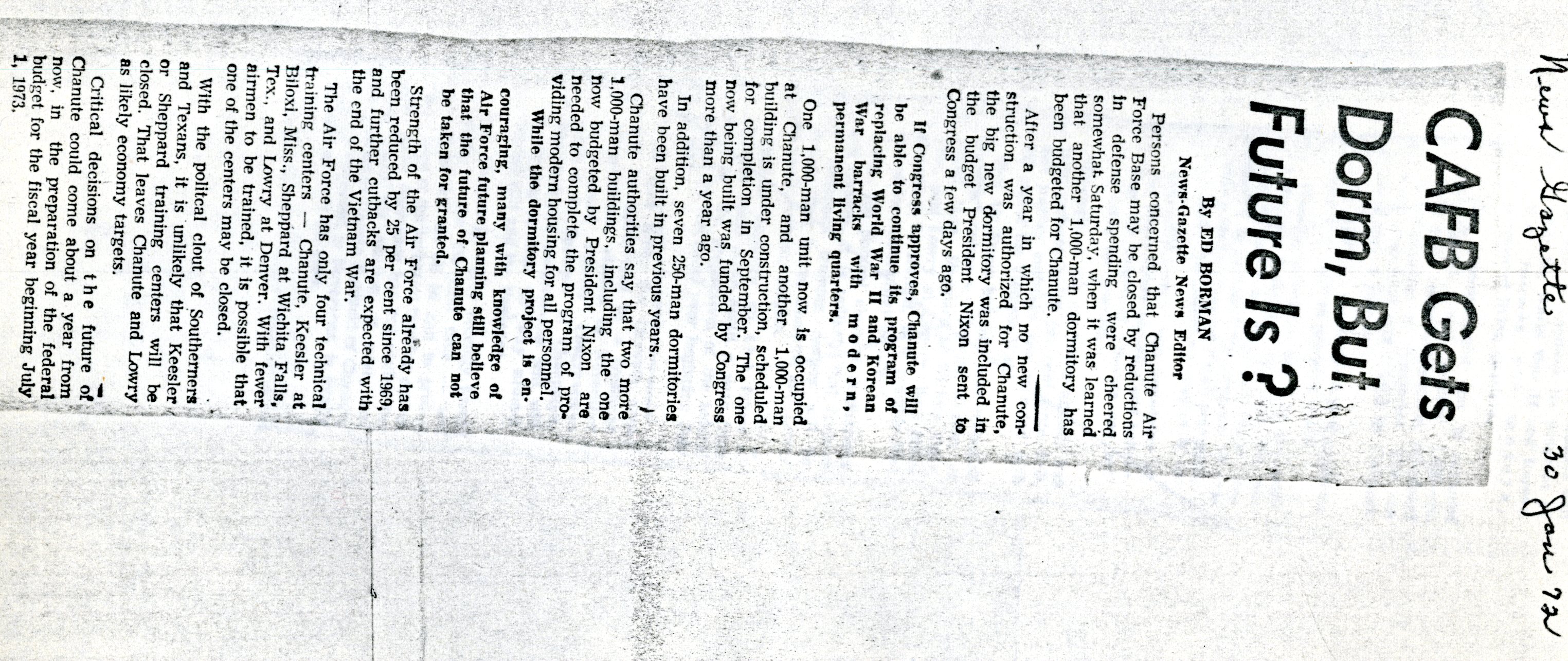 A new dorm rings in a new year!
Chanute had a visit from four U.S. Congressional candidates in February 1972, in which Elbert J. Smith (Decatur), Edward Madigan (Lincoln), O. George Ryan (Decatur), and Lawrence Johnson swung by Chanute to further understand its significance to both the Air Force and the Rantoul community. This article notes the anxiety about the fate of Chanute, especially as the war in Vietnam had slowed down and there were cutbacks to military employment. Despite these worries, Chanute played an integral part to the Rantoul community's economy and the air force as a training base.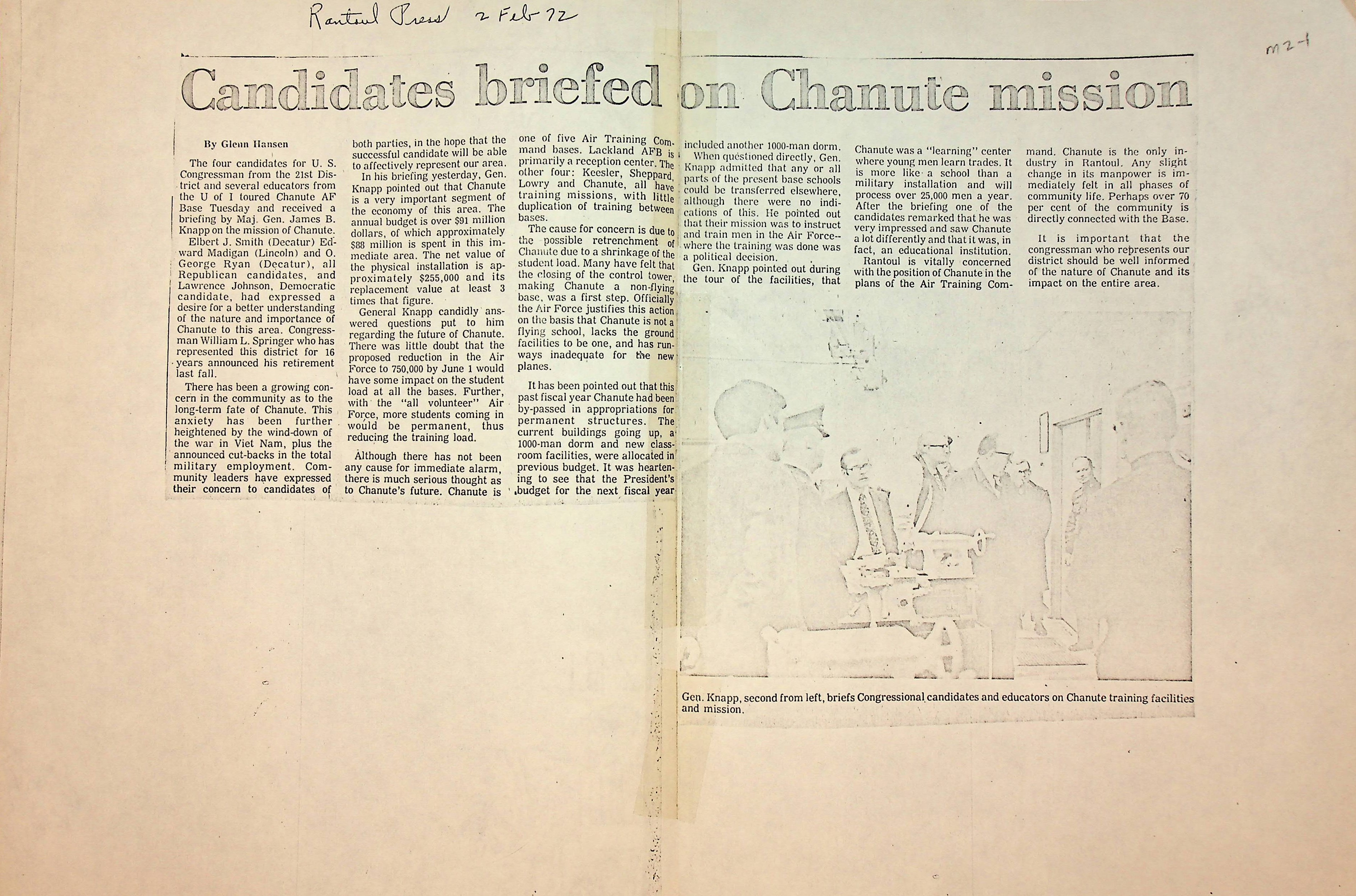 Candidates coming together to discuss the future of the base and to dispel worries about Chanute.
The Chanute newspaper, The Chanute Field Wings, began to be published by the Rantoul Press after the previous contract with Mills Publications expired. In a move that complicated the publishing of the base newspaper, Mills Publications still published a "Wings" newspaper and distributed it on the base, even with the Rantoul Press being chosen as the publication successor. This debacle resulted in a year that had both Chanute Field Wings and Chanute Field This Week (the name of the Rantoul publication) on the base. After 1972, Chanute Field This Week would become the main base newspaper.
Who would've thought that there would be a Chanute newspaper turf war?
While these events are just a few examples of bigger changes and interesting events at Chanute, they do show an evolution with the times and updates to the already storied base. You can find more information on all of Chanute's yearly history here!
-Ani K.
Archives Intern