One of the big mysteries of life revolves around trying to remember what restaurants used to be where, and what was on the menu. It seems as soon as a restaurant closes it is very easy for us to forget it ever existed. There are probably a few exceptions to this rule but mostly it is an "out of sight out of mind" kind of situation. Here in The Champaign County Historical Archives we have a secret weapon- a menu collection. Not only does this give us a location for previous local eateries, we also can revisit the actual menu and rhapsodize over our favorite nachos or cocktails.  
Let's take a walk down memory lane, first stop - 1978. A call was put out that the Archives was collecting menus and local establishments and regular citizens sent in actual menus. The staff in the Archives cataloged them and preserved them in a manner that allows us to take a look at them whenever we like. Here are a few that we think are interesting.
Trito's Greek Pizza, located at 1104 W. University in Urbana and inside the Red Lion Inn at 3rd & Green in Champaign. The Urbana location is now the parking lot between Perkins and Hot Wok. The menu was simple, nothing fancy, just pizza, sandwiches and beer.  Softball teams used to congregate there after games and there was a discount on pitchers of beer for the teams.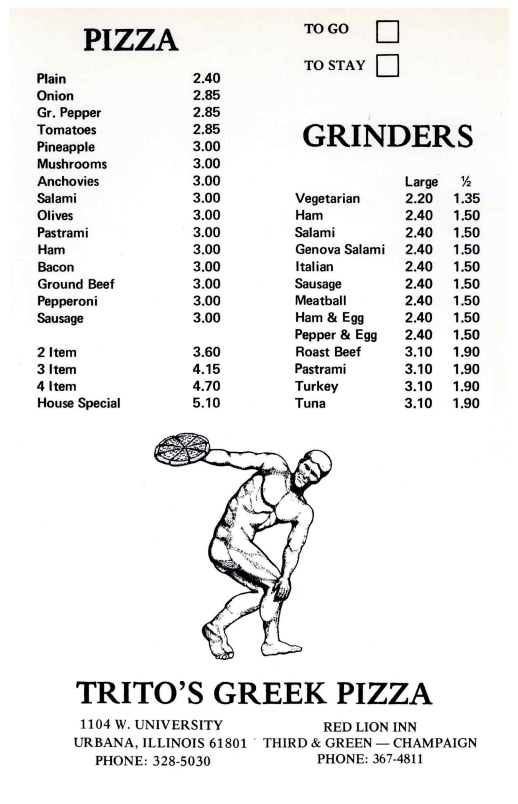 Mama Would Be Proud, located on North Neil Street in Champaign where the Panera Bread restaurant is now. The menu tells us that the mainstay of the offerings were crepes and pastas but of course there was much more! A glass of house wine went for $1 and you could get a full order of toasted ravioli for $4. Follow that with a chocolate mint dessert crepe for $2.25 and you would have had a nice dinner under $10. Such a deal!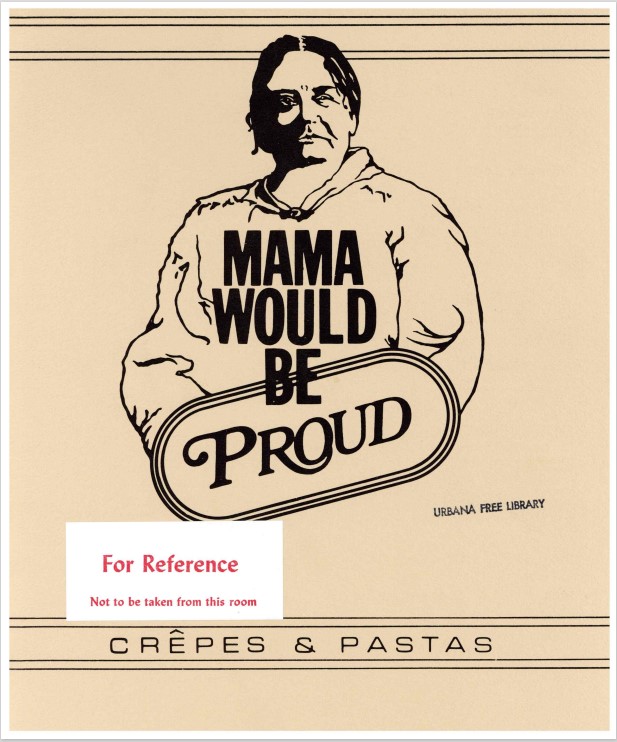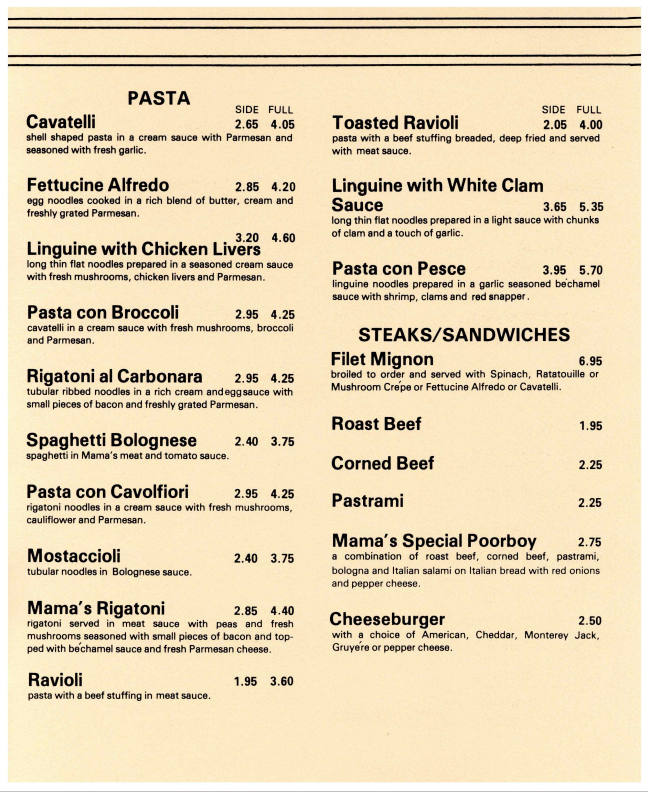 The Burr Oak, located in Ogden. It looks like they were only open on Friday and Saturday nights for dinner. The menu for each night was exactly the same except catfish was served on Friday night and fried chicken added to the menu on Saturday night. Beer, mixed drinks and pop were also offered. We have no specific address for The Burr Oak so if you remember where it was please reach out.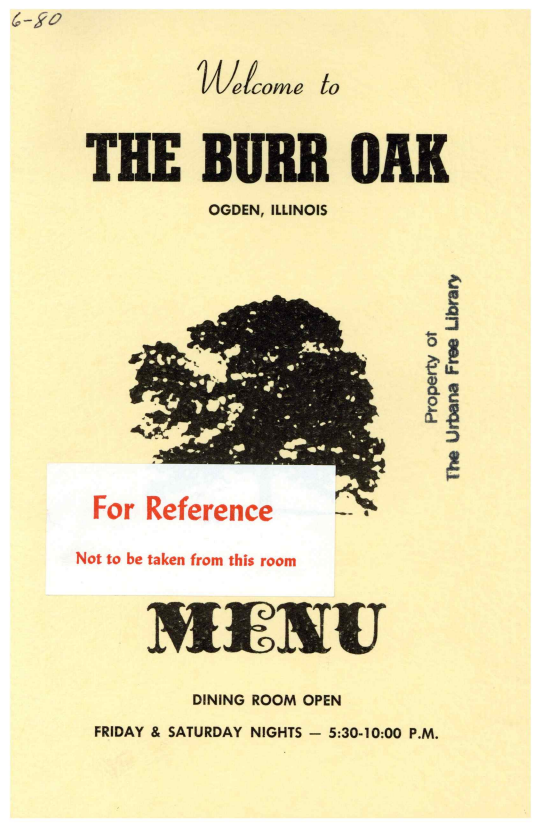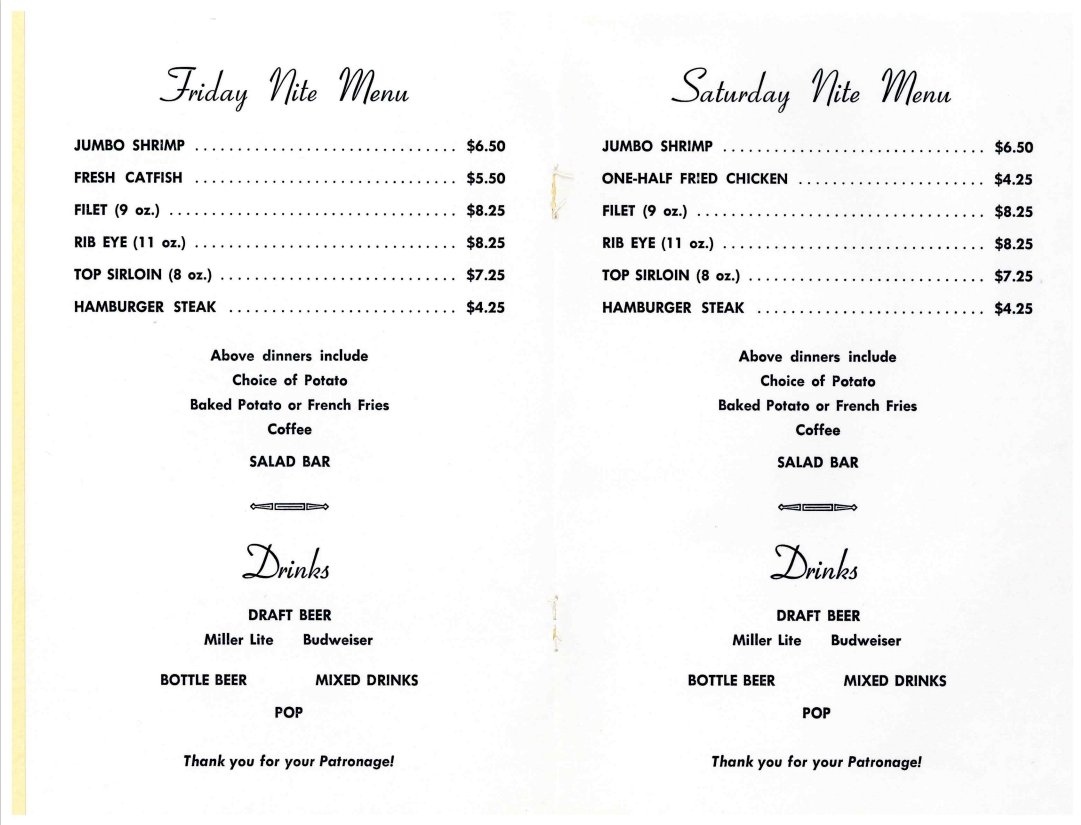 People around here still talk about Pagliai's Pizza with reverence. Located at 204 W. Main Street in downtown Urbana, right about where Cafeteria & Co is located, the menu featured a lot of pizza choices, a sandwich choice and a couple of salad choices. You could also have an ice-cold Schlitz or Oly beer but don't expect to get just a drink. No drinks without pizza was a warning printed right on the menu. If you just remembered how much you liked Pagliai's you can head down to Charleston, Illinois where they are still serving pizza and cold beer.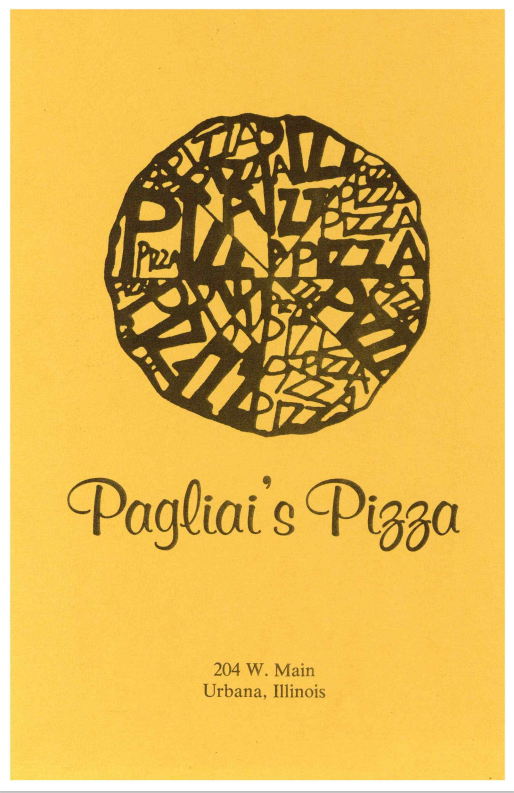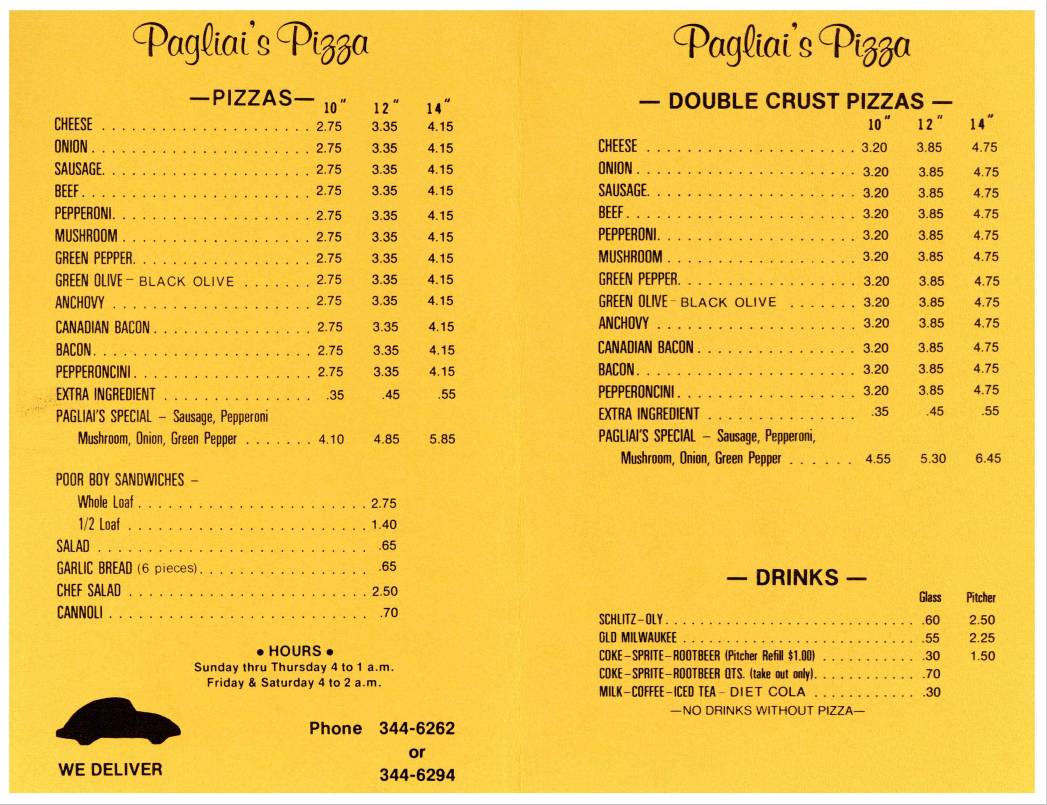 In 2022 the News Gazette's Ask Kathy columnist, along with The Champaign County Historical Archives put out another call for menus and as we process those we'll do a 2nd installment of Menus Matter. If you have any menus to donate or if you are wondering what other menus we have, just give us a call at 217-367-4025 or take a look at our catalog for a list of the menus we collected in 1978.
-Ann Panthen
Archives Assistant