Archives staff members Sara and Shalini attended The Urbana Free Library and Urbana Park District's Juneteenth celebration last month. They brought materials from the Archives related to local Black history for community members to explore. In addition to books, newspapers, photographs, and special collections materials, online albums of photographs from the Cotillion Debutante Ball were displayed on a laptop. These images are part of the newly processed Stephen Storch Photography Collection.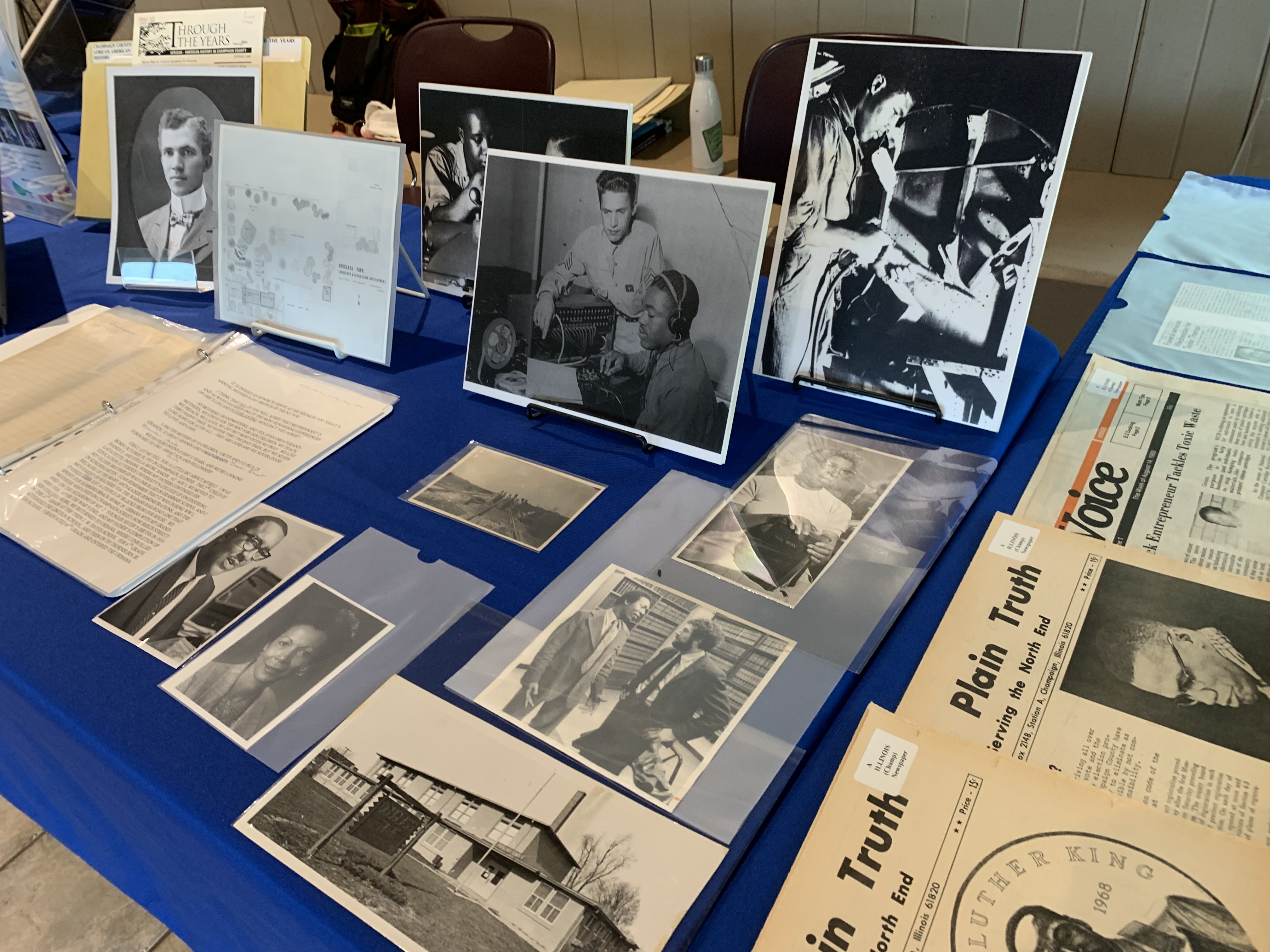 Stephen Storch photographed all kinds of events locally for decades. He took graduation photos, family photos, b'nai mitzvah, you name it! One of the community events he regularly took photographs for was the Cotillion. Storch's photographs of the Cotillion span 12 different years across decades. This event (still in existence) honors local Black high school students who excel academically and are involved in their communities. More information about the Cotillion can be found in this blog post.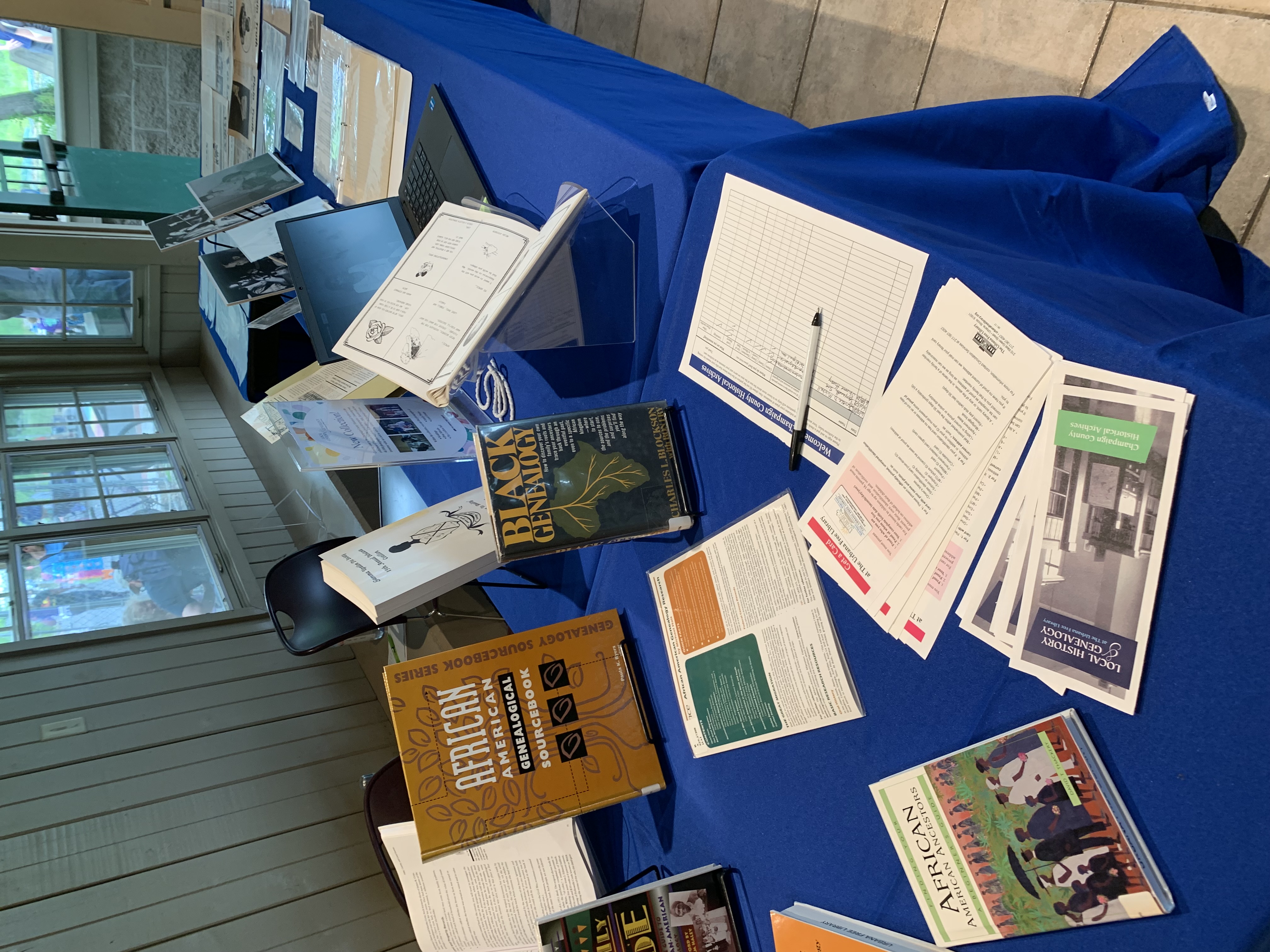 Quite a few times, visitors to our table recognized someone they knew in the Cotillion slideshows, and we only had a few of the years Storch photographed on display. Anyone curious to view these photographs themselves, can follow this link to our Flickr albums or visit the Archives.
-Sara Bennett
Archives Librarian