The Chanute Air Force Base Subject Files: Historiography Collection was created by the History Office at  Chanute Air Force Base. This collection documents the historiography (the study of history) done by base historians. Among the correspondence files, ephemera, and newsletters, the Historiography Collection also has a few examples of United States Air Force (USAF) historiography!
The Air Force published different works, which now live in the Historiography Collection. While there are lots of interesting facts and finds in this collection, I wanted to briefly highlight the official publications of the USAF. These publications dive into what it takes to run an Air Force Base, from details about activities, base closure, and my personal favorite, how to properly format official Air Force publications. These are fun finds because they provide good information for the Air Force's operations as a whole and some of the more "nit-picky" information that editors would love.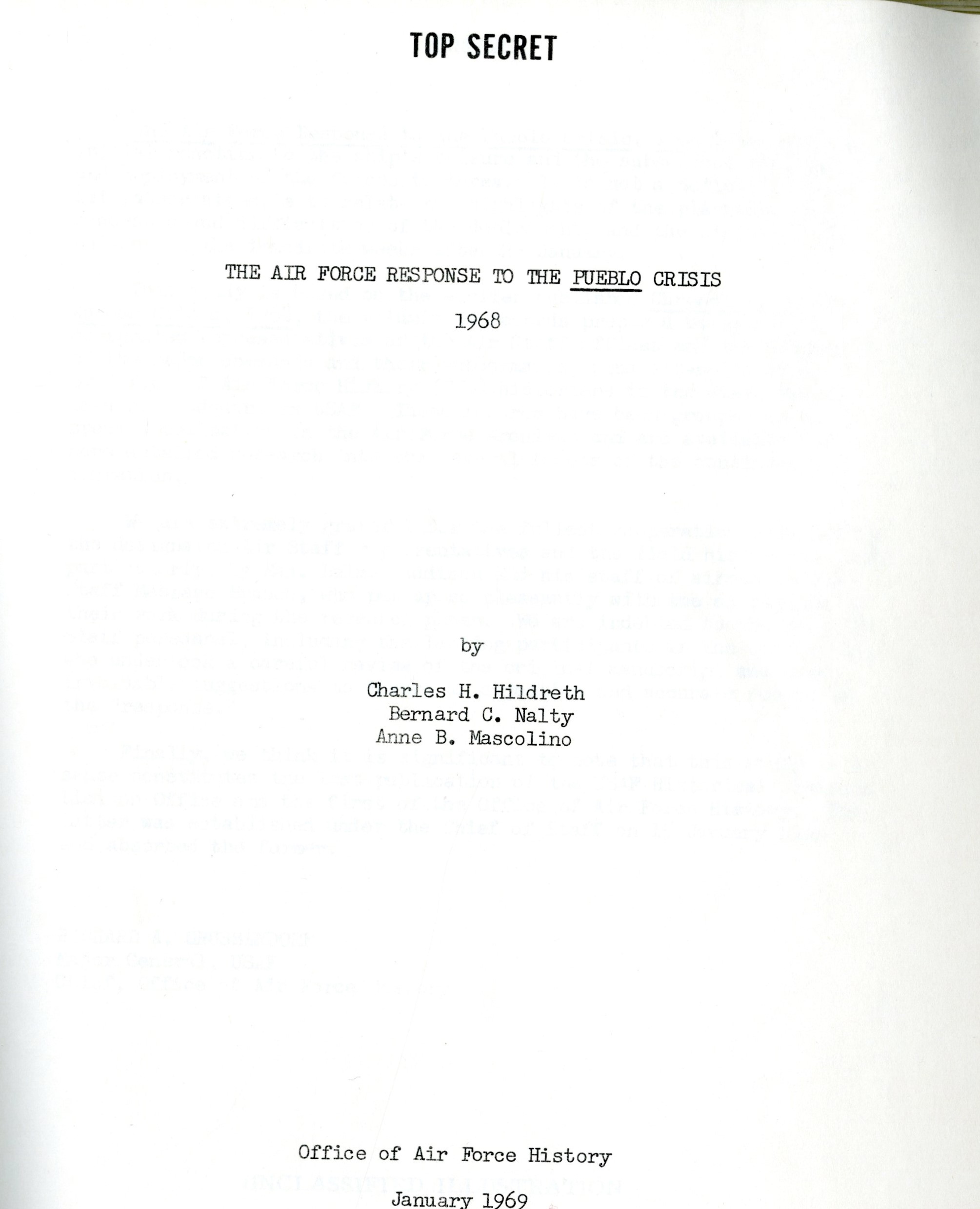 Top Secret! Intern finds how to format a title page! Here is an example of a properly formatted title page for a USAF publication.
Some fun finds in the editorial style guide include key ways to organize and standardize Air Force Histories, down to the placement of the headings. Copyeditors and historians alike would love to see how the Air Force made their publications so standardized and organized. Stuck on some spelling? The USAF editorial guide provides a neat list on how they preferred words to be spelled!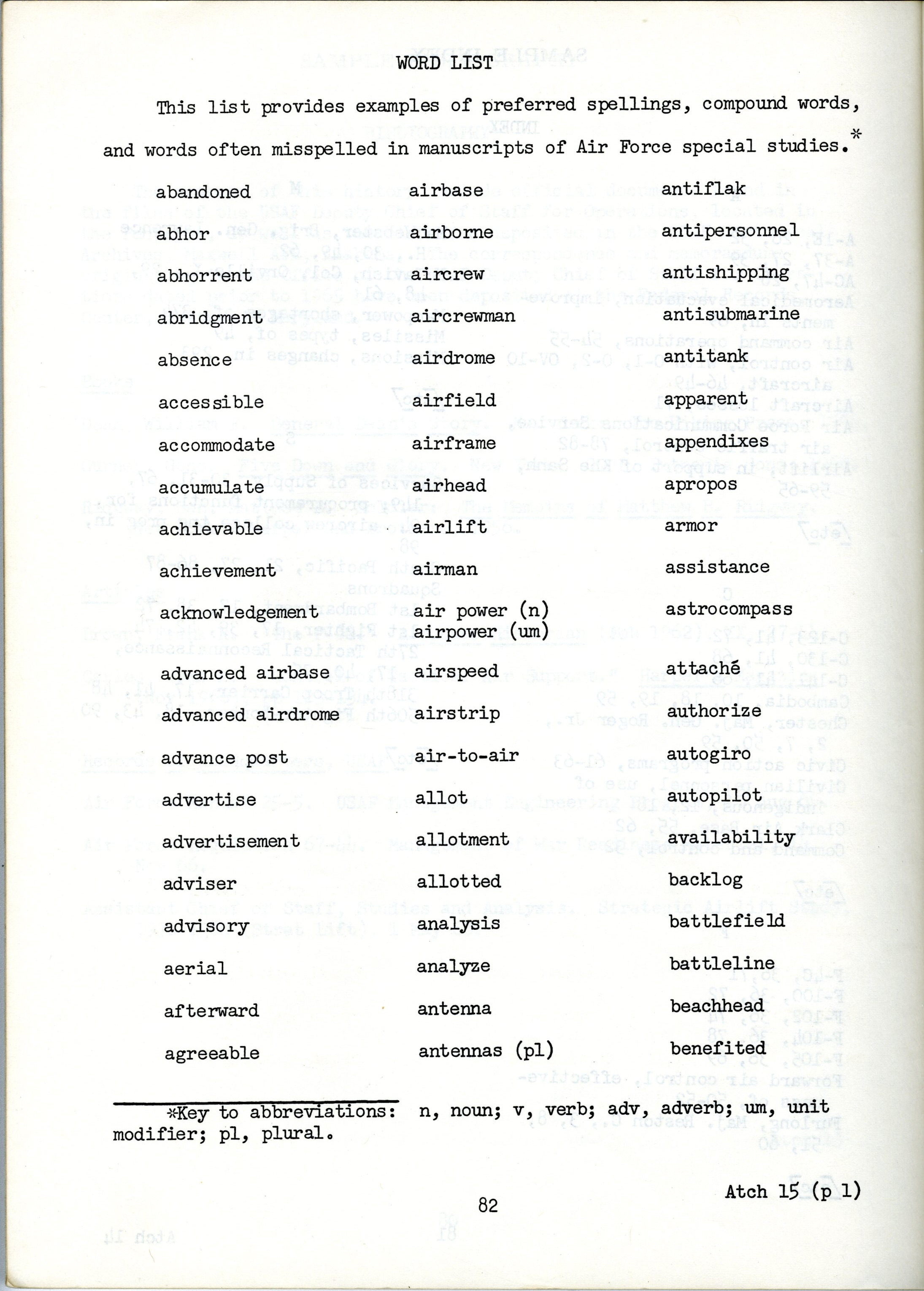 A list of all the words that would give a Spelling Bee Finalist pause for thought. This list would help regulate spelling in USAF publications.
The Chanute Air Force Base maintained the strong reputation that it had through its attention to detail and consistent record keeping, as shown through the Historiography Collection. Along with the history of the base, keen researchers can find more detail about the Air Force with regards to the running of it and of course, the grammar and style conventions in the publications. For more information about this collection, explore the finding aid.
-Ani K.
Archives Intern