In 1896, Octave Chanute, namesake of Chanute Air Force Base, designed his famous biplane hang glider. This design became the standard for future gliders. To show appreciation for his influence on aeronautics, two 21-cent international airmail stamps were released depicting Octave Chanute and his biplane hang glider. These stamps were first sold on March 29, 1979 in Chanute, Kansas. Chanute served as the first day city (where a new stamp is first sold). The release of the stamps was accompanied by a ceremony in the city of Chanute.
Here are the Octave Chanute international airmail stamps on preprinted envelopes. The envelopes feature a portrait of Octave Chanute and a soldier at the Chanute Air Force Base saluting. These envelopes are found in the Postcards and Stamps Collection in the Chanute archives.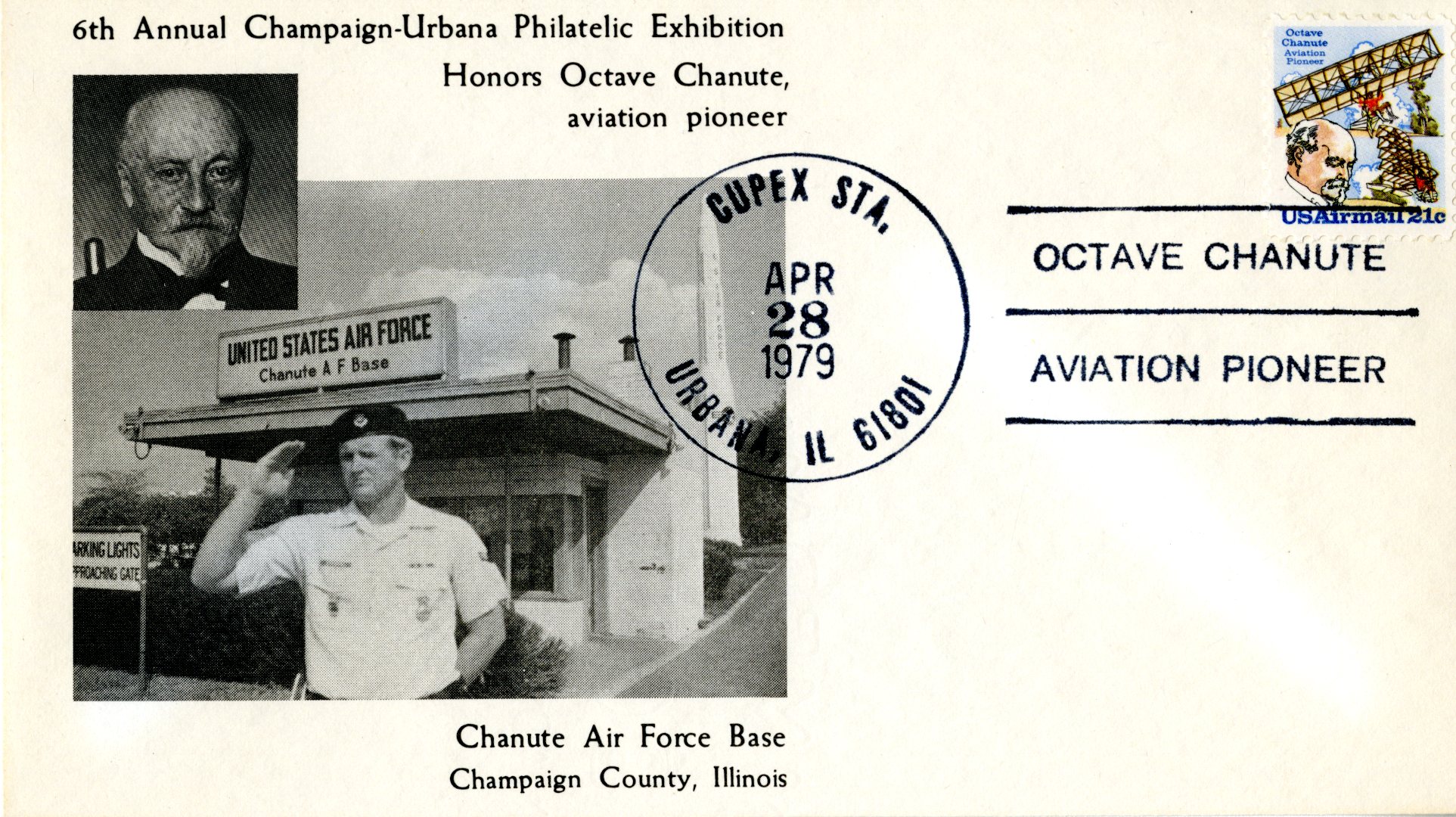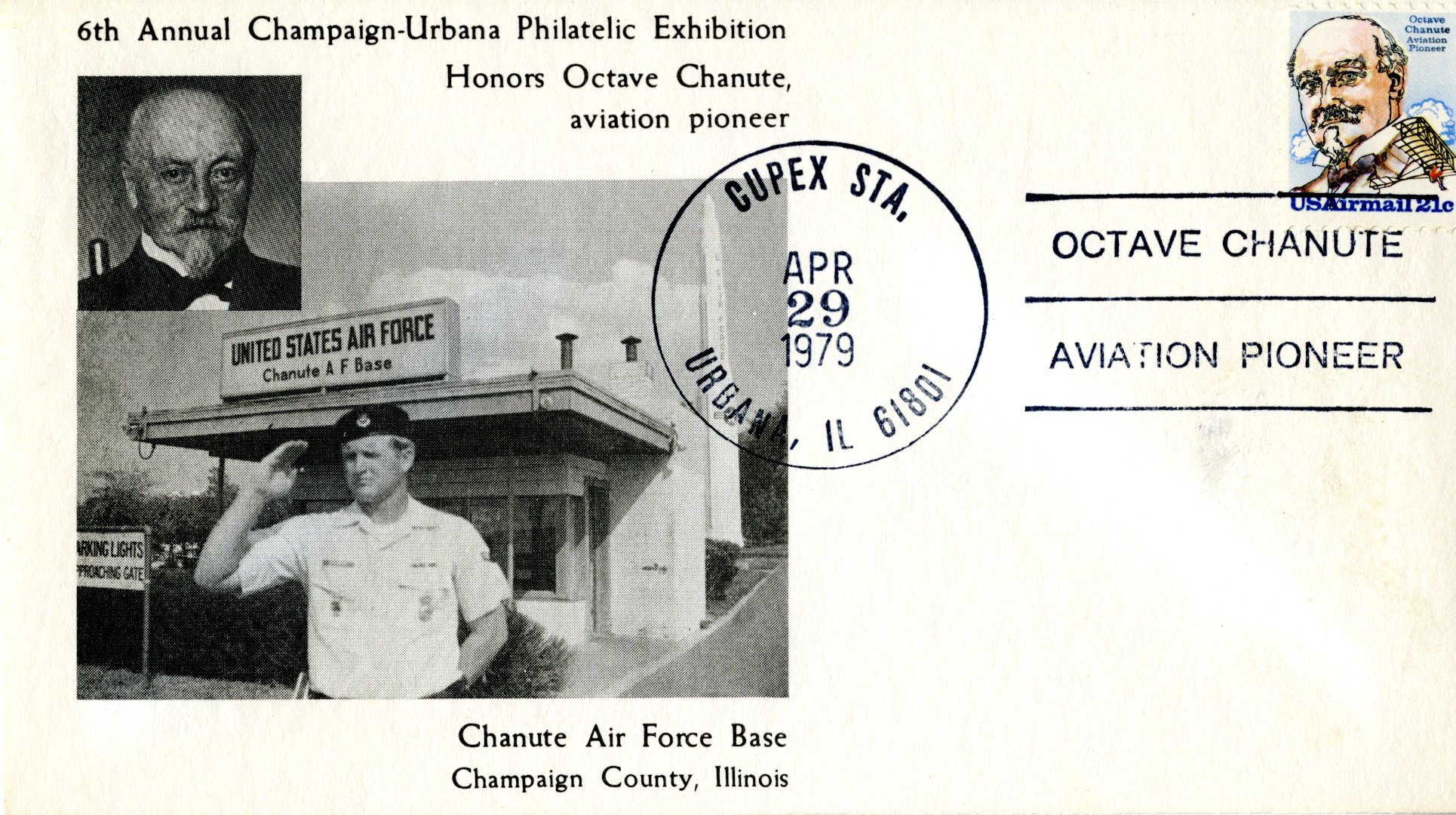 Detailed information about the design and creation of the stamps can be found in the souvenir sheet below. 
The souvenir sheet tells us that the stamps are second issue of the Pioneer Aviation Stamp series that began in 1978. The first stamps issued in this series were 31 cent international airmail stamps featuring the Wright Brothers. The Chanute Stamps (and others, without postmarks) can be found at the Smithsonian National Postal Museum's website.
- Johna Von Behrens
Archives Intern