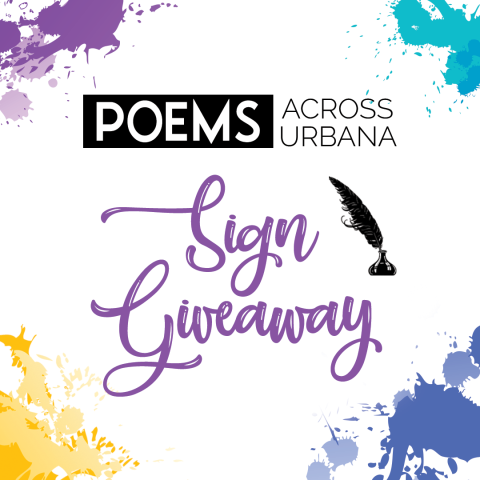 Help cover the community in poetry through September!
While supplies last, you can pick up a yard sign displaying a poem written by local talent! The signs are free and can be displayed in your yard or window. The poems cover a variety of topics from trees to dogs to wellness. Pick up your sign at the main desk today!
Want a sign for your business? Wonderful! Businesses can also to pick up a sign to display.