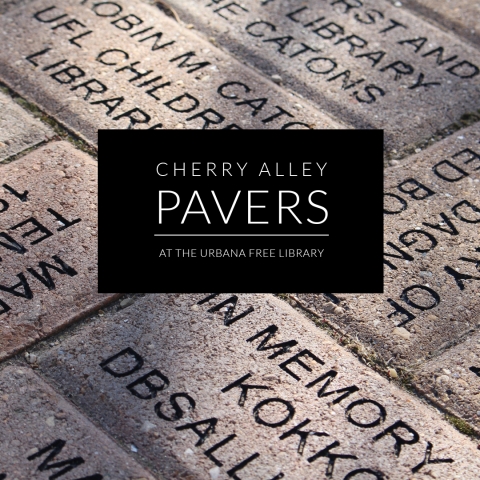 Have you explored Cherry Alley lately? Cherry Alley is one of the original alleys of Urbana dating back to 1833! It's a beautiful walkway paved with personalized bricks that create a mosaic of memories.
Throughout the month of August, The Urbana Free Library Foundation is raising awareness of the personalized Cherry Alley pavers as a great way to honor a loved one, colleague, business, or organization. A personalized paver is a lasting way for you to demonstrate your support of the Library and become part of its history.
Order your engraved paver online!
Learn more about Cherry Alley here.
Sponsored by The Urbana Free Library Foundation.