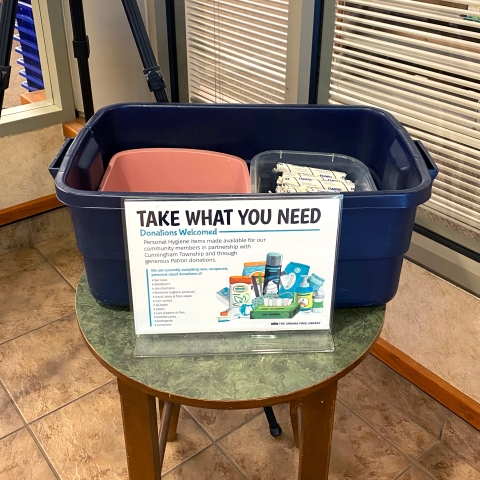 In partnership with Cunningham Township and our generous patrons, The Urbana Free Library is trying to make personal hygiene items available to community members in need.
We invite you to bring new, unopened, personal-sized hygiene items with you during your next library visit. The donation box can be found in our upper lobby, near the Green Street entrance. We are currently accepting bar soap, deodorant, dry shampoo, hand/body/face wipes, combs, lip balm, lotion, nail clippers, toothbrushes, toothpaste and sunscreen.
Thank you to everyone who helps to make our hygiene donation box a success. We think it is important for our community to stay strong, healthy and vibrant, together.