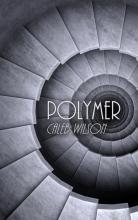 Thursday, March 15
6:30 - 7:30 p.m.
Lewis Auditorium (Ground Floor)
For adults
Local author Caleb Wilson will be reading and signing copies of his debut novella, Polymer, at this special event. The newly-released novella has been described by Jesse Bullington, author and reviewer, as "Purple Rain meets Castlevania. ... It's lovely, funny, and as unique as a rock opera collaboration between Calvino and the Purple One. This is what it sounds like when bats cry."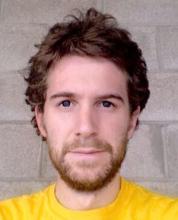 Caleb Wilson says that in addition to "weird fiction," he also writes "weird text-based computer games," such as Cannonfire Concerto, Lime Ergot, and The Northnorth Passage. When he's not writing, you'll find him working at The Urbana Free Library.
Copies of the book will be available for purchase ($10).