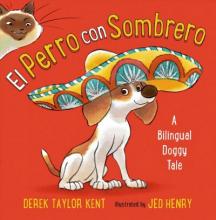 Saturday, October 13
2:30 - 4:00 p.m.
For families
Lewis Auditorium (Ground Floor)
Los esperamos para celebrar la herencia cultural de América Latina, a través de su música tradicional, artesanías, lectura bilingüe de libros!
Join us to celebrate Latin American culture through wonderful traditional music, crafts, bilingual storytelling!
This program organized by the Center for Latin American and Caribbean Studies, University of Illinois. Co-sponsored by La Casa Cultural Latina and The Urbana Free Library.