Vol. 41, No. 11, November 2016
Archived Newsletters | Calendar of Library Events | Library Calendar (PDF)
Click on this link to sign up for e-notification of Library events, including the monthly newsletter.  Enter your first and last name; use the pull-down Event Type menu to select your notification preferences, and select Save.
---

C-U Folk & Roots Festival Events @ The Library
Saturday, November 5 • All Day
The Champaign-Urbana Folk & Roots Festival is an annual event that promotes the folk arts and contributes to the artistic vitality of central Illinois. The Festival takes place at various locations in downtown Urbana, November 3 - 5, 2016. 
As a venue sponsor, the Library is pleased to participate in this vibrant community event. All festival events at the Library are FREE and will take place in the Lewis Auditorium, Busey-Mills Reading Room, and Satterthwaite Conference Room.
---
Mad Science at the Library
Friday, November 4 • 6:00 - 8:00 p.m.
All ages welcome
~ A special after-hours event ~
The Library will be open after hours for the Imbibe Urbana First Fridays event! Explore our new 3D Science Collection and join our resident Mad Scientist for some wacky science experiments.
---
Local History & Genealogy Workshops
Beginning Genealogy Workshop: Working with Sources
Thursday, November 3 • 6:00 - 8:30 p.m.
In this introductory workshop, led by Donica Miller, Archives Librarian, you will learn how to begin exploring your family history and how to use sources as evidence to support genealogical research.
The Arts & Crafts Movement on the Prairie: The Royer & Danely Families of Urbana
Tuesday, November 29 • 7:00 - 8:30 p.m.
The art, literature, and architecture produced by the Royer and Danely families of Urbana, Illinois represent accomplished local expressions of the tenets of the international Arts and Crafts Movement.
---
Sounds of Fall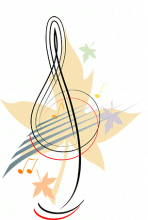 Cafe Concert: Solo Steel Pan with Daniel Edwards
Sunday, November 6 • 2:00 - 3:00 p.m. • For all ages
Come enjoy this live solo performance on steel pan - the Caribbean instrument made from an oil barrel.
UFLive! presents the Church Street Ramblers
Sunday, November 20 • 2:00 - 3:00 p.m. • For all ages
Specializing in jazz music from early in the 20th century, the Church Street Ramblers perform songs by Louis Armstrong, Clarence Williams, Mamie Smith, Louis Jordan, Fats Waller, and a host of other legendary musical artists.
UFLive! concerts are generously sponsored by The Urbana Free Library Foundation and are scheduled on the third Sunday of most months.
Telling Our Stories: Make a Zine!
Monday, November 7 and November 14
6:30 - 8:30 p.m. • For Adults and Teens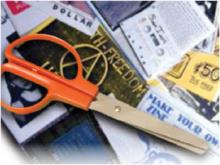 Tell your story with a zine--a self-published, handmade booklet. Whether you're an experienced zine-maker or have never made one before, come join us. We'll have all the supplies you need, lots of examples to look at, and friendly people who will demonstrate techniques. Come for one or both sessions.
*Check out the display of local zines from the Urbana-Champaign Independent Media Center Zine Library from November 6 - 30 in the exhibit case on the main floor of the Library.
Cosponsored by the Urbana-Champaign Independent Media Center and The Urbana Free Library and supported in part by a 2016 City of Urbana Arts Grant.
---
Catch a Story Fish with Janice Harrington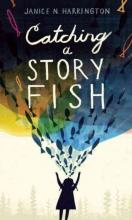 Sunday, November 13 • 3:30 - 4:15 p.m.
For young readers and writers and their families
Learn to make magic with words when award-winning poet and children's book author Janice Harrington comes to the Library for a visit. She will share her new chapter book, Catching a Story Fish, and lead us in activities that help us catch our own story fish!
---
The Friends of The UFL Fall Book Sale
November 17 - 21 • Lewis Auditorium
Thursday, 5:00 - 8:30 p.m. (members only)
Friday & Saturday, 9:00 a.m. - 5:30 p.m.  (regular-price sale)
Sunday, 1:00 - 4:30 p.m. (half-price sale)
Monday, 9:00 a.m. - 1:00 p.m. (free giveaway)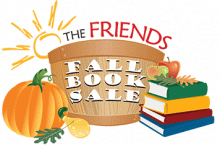 The Friends of The Urbana Free Library invite you to their much-anticipated Fall Book Sale. It's a great way to support the Library, find book treasures, and make holiday gift purchases for the book lovers in your life. The Fall Book Sale will include a small collection of older and vintage Illios and giftable oversized books.
Members of the Friends have access to a special preview on Thursday evening (no electronic devices for scanning will be permitted on preview night). Not a member yet? You can join online or download the handy membership form that you can drop in the mail or turn in at any Library service desk. 
If you like to plan ahead, the dates of the 2017 Book Sale dates are:
March 30 - April 3, 2017
August 24 - 28, 2017
November 16 - 20, 2017
You can also browse a selection of gently used books year-round at The Urbana Free Library Cafe and Friends Book Shop. Proceeds from book sales and the Book Shop support Library programs and the purchase of Library materials.
PDF of the Fall Book Sale promotional bookmark
---

Introducing a New Laptop- and Tablet-lending Service for Library Patrons
The Library is pleased to introduce a new laptop- and tablet-lending service for Library patrons.
Laptops can be used for Internet browsing, document creation and editing, videoconferencing, and more. Google Chromebooks are available now, with Windows-based laptops coming soon. Check out these devices at the Flex-n-Gate Computer Center on the second floor or in Children's Services on the ground floor. The Library has free wireless access and a mobile printing service that allows you to print from anywhere in the Library.
The tablets are preloaded with fun and educational games and activities for children ages preschool and up and may be checked out at the Children's Services question desk on the ground floor. 
Laptops and tablets may be borrowed by patrons with an adult library card in good standing; are available on a first-come, first-served basis; and may be used inside the Library. The devices check out for one hour and may be renewed, based on availability. 
For more information, contact Children's Services (367-4069) or Adult Services (367-4405).