Vol. 41, No. 10, October 2016
Archived Newsletters | Calendar of Library Events | Library Calendar (PDF)
Click on this link to sign up for e-notification of Library events, including the monthly newsletter.  Enter your first and last name; use the pull-down Event Type menu to select your notification preferences, and select Save.
---
Saturday, October 8 • 9:00 a.m. - 5:00 p.m.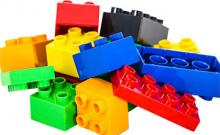 It's time to dust off your old LEGO® sets to build them into something entirely new, something entirely made by Y.O.U.
To register for the LEGO® Palooza LEGO® Contest and for full details, go to the Library's e-calendar of events.
DEADLINE TO REGISTER: Wednesday, October 5
Entries must be dropped off Friday, October 7, 3:00 to 6:00 p.m. or Saturday, October 8, 9:00 to 11:00 a.m.
Contest takes place Saturday, October 8, with judging running from Noon - 1:00 p.m.
LEGO®is a trademark of the LEGO® Group of companies which does not sponsor, authorize or endorse this site
---
Saturday, October 8 • 2:00 - 3:30 p.m. • For Families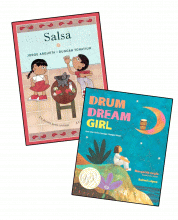 Los esperamos para celebrar la herencia cultural de América Latina, a través de su música tradicional, artesanías, lectura de libros! … y también celebrar el décimo aniversario del programa Spanish Story Time en la biblioteca Pública de Urbana!
Join us to celebrate Latin American culture through wonderful traditional music, crafts, bilingual storytelling! … and celebrate the tenth year of the Spanish Story Time program at The Urbana Free Library!
This program organized by the Center for Latin American and Caribbean Studies, University of Illinois. Co-sponsored by La Casa Cultural Latina and The Urbana Free Library.
---
The Library Celebrates Down Syndrome Awareness Month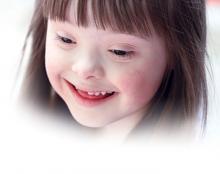 Buddy Walk for Down Syndrome
Saturday, October 1 • 9:00 - 11:30 a.m. • All Ages
Join Library staff before the Buddy Walk™ at the Champaign County Fairgrounds. Learn more about this event and how to participate via the Down Syndrome Network website. 
Down Syndrome Awareness Program
Sunday, October 2 • 2:00-2:45 p.m. • For Families
 Come hear our guest speakers and enjoy refreshments while we celebrate the unique abilities of every individual.
---
Saturday, October 15 • 3:00 - 5:00 p.m. • All Ages
Celebrate all things Star Wars™! There will be something for everyone!
Challenge yourselves at the Jedi Academy (children through grade 5).
Test your knowledge at the Trivia Table (all ages).
Take a picture with a Stormtrooper in the Photo Booth (all ages).
Pilot your X-Wing with Titan Games (all ages).
Make your own Star Wars™ Snowflakes with the 2D printer and relax with Star Wars™ Coloring Pages (all ages).
---
Musical Sounds of Fall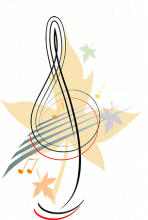 Prairie Breezes Presents The Kevin Hart Trio
Saturday, October 1 • 11:15 - 11:45 a.m. • For Families
Join Kevin Hart (piano), Josh Houchin (bass), and Jay Ferguson (drums) for a jazz-influenced morning of music!
West African Drumming and Dancing with Master Drummers and Dancers
Friday, October 7 • 4:30 - 5:15 p.m. • For Families
Join us for a spirited, energetic, participatory drumming and dance performance.
CU Jazz Festival presents Michael Blum
Friday, October 14 • 4:30 - 5:30 p.m. • For Adults
The Library is proud to be a part of the 2nd Annual Champaign-Urbana Jazz Festival. Our guest for this performance / presentation is Michael Blum, a critically-acclaimed jazz guitarist based out of Hanover, New Hampshire.
UFLive! presents the Tito Carrillo Quartet
Sunday, October 16 • 2:00 - 3:00 p.m. • For Families
The Tito Carrillo Quartet combines the sounds of jazz with the rhythms of Cuba and Puerto Rico to create an exciting brand of Latin jazz.
Thursday, October 13 • 7:00 - 8:30 p.m. • For Adults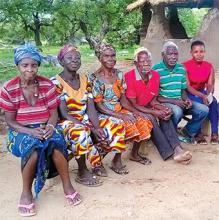 The African Kinship Reunion (TAKiR) is a local project headed by LaKisha David, University of Illinois PhD student, which seeks to reunite African and African-American families who were separated by the Transatlantic Slave Trade using DNA testing. Through popular services such as AncestryDNA and 23andMe, it is now possible for families to reconnect at the fourth - eighth cousin level, offering Africans and African-Americans a path through the genealogical brick walls created by slavery. Hear about the TAKiR project, see presentations from TAKiR participants Gana Ndiaye (Senegal) and Rhoda Quaigrain (Ghana), and receive genealogy research tips from staff of the Champaign County Historical Archives. Discussion and Q&A will be facilitated by Susan Ogwal, UIUC PhD student in Education Policy, Organization & Leadership.
---
Wednesday, October 5 • 7:00 - 8:00 p.m. • For Adults
From the acclaimed author of Nina: Adolescence and The Priest's Madonna comes a gripping new novel that depicts the transformative power of motherhood with honesty, wit, and compassion. A starred review from Kirkus Reviews says: "Taut, beautifully written, and suspenseful, this resonant, feminist drama eschews easy answers. A page-turner of the highest caliber."
Amy Hassinger is the author of two previous novels. She has won awards from Creative Nonfiction, Publisher's Weekly, and the Illinois Arts Council and has placed her work in numerous venues, including The New York Times and The Los Angeles Review of Books. She teaches in the University of Nebraska's MFA in Writing Program and has run writing workshops in the Champaign-Urbana area since 2013. You can find out more about her at www.amyhassinger.com.
---
Friday, October 21 • 4:00 - 4:45 p.m. • For Families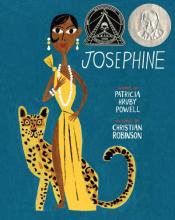 Join us as we celebrate award-winning author and illustrator duo Patricia Hruby Powell and Christian Robinson and their book Josephine: The Dazzling Life of Josephine Baker. Hear Patricia and Christian read-aloud from their book. Learn about how they worked together even before they met face to face. Try out the charleston and other crazy dance moves. Watch Christian make magic with pen and paper. And eat cake, of course!
---
Friday, October 28 • 5:30 - 8:30 p.m. • For Teens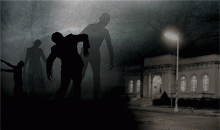 It's prom season at the Library. This one will be just like a regular prom, but everything will be zombified! We'll have punch, snacks,a costume contest, a photo booth, and a DJ. Show up in zombie costume and we will help with your makeup. Start planning your costume now and get ready for some zombie-fun!
---
October Children's Programs
Write On! presents Graphic Novel Mania!
Tuesday, October 4 • 3:45 - 5:00 p.m.
For children in grades 3 to 6
Clothespin Puppets
Sunday, October 23 • 2:00 - 3:00 p.m.
For Families
National Novel Writing Month: Come Write In!
Monday, October 24 • 3:30 - 5:00 p.m
All Ages
National Chemistry Week: Chemistry Colors Our World
Friday, October 28 • 3:30 - 5:30 p.m.
For children in elementry school
Craft-o-ween
Saturday, October 29 • 2:30 - 3:15 p.m.
For children in preschool and up
---
November 17 - 21 • Lewis Auditorium
 You're invited to join hundreds of fellow treasure seekers at one of the most anticipated events of the season! Members of the Friends have access to a special preview on Thursday evening (no electronic devices for scanning will be permitted on preview night).