Vol. 41, No. 8, August 2016
Archived Newsletters | Calendar of Library Events | Library Calendar (PDF)
Click on this link to sign up for e-notification of Library events, including the monthly newsletter.  Enter your first and last name; use the pull-down Event Type menu to select your notification preferences, and select Save.
---
Library Circulation is Up, Up, Up!
If I tell you that the Urbana community checks out a lot of items, I won't surprise you a bit. Circulation for the year which ended June 30 is higher than any of the 12 previous fiscal years at 847,067. We are thrilled that you are finding what you want and that you are taking advantage of the conveniences your Library offers you. Here are interesting trends we see:
Kids and their parents are reading more and more: Over 218,000 books were checked out, which is an increase of over 13%! We hope it is because you are enjoying the easy-to-participate-in 1,000 Books Before Kindergarten Program launched last fall and also the Summer Reading Program.
Downloadable books continue to climb the charts. You checked out a LOT more last year – circulation increased 67% to 37,338 checkouts. We made it easy to find downloadable books by putting them in the online catalog, and your checkouts of downloadables were almost 4.5% of the Library's total circulation. Click here to learn more about searching for titles.
The Library Board increased the number of renewals on all items (except Board Games) to 5, and you renewed a LOT of materials – over 28% of all checkouts were patron-initiated renewals – with 242,367 patron-initiated renewals overall.
A large number of the wonderful non-fiction DVDs are now available for self-selection on the second floor – and also for convenient self-checkout. You checked out 11% more this year than last, and since the goal is for all of the non-fiction DVDS to be available on the second floor shelves instead of behind the circulation desk, we expect to see even more checked out this coming year.
As your life grows and changes, we want to continue to meet your needs. Please let us know how we are doing and what else we can do to serve you and to make your experiences even more convenient.
Celeste Choate, Executive Director
217-367-4058
celeste@urbanafree.org
---
Saturday,  August 13 • 10:00 a.m. - 6:00 p.m.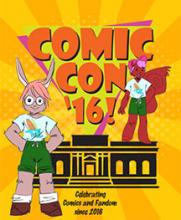 Join us for an all day Comic Con: from dungeon crawling D&Ders to Death Note loving otakus to gamers who just want one more hour of Minecraft or Super Smash Bros, and hardcore Supernatural fans who makes memes for every situation, we embrace all fandoms. So dress up in your favorite cosplay and prepare for a day full of all the pop-culture and geeky things you love.
The fun continues offsite at the Busey Bank drive-through lot on Elm Street.
6:00 - 8:00 p.m. - Pre-movie arts and crafts
8:30 p.m. - Screening of My Neighbor Totoro
For more information about the schedule and events, visit the Comic Con page.
Comic Con is generously sponsored by Peggy and Bob Podlasek in memory of Greg Bliss.
---
Tuesday, August 9 • Wednesday, August 10 • Thursday, August 11
3:00 - 5:30 p.m. • For teens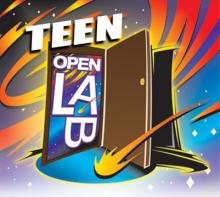 Is your costume ready for Comic Con on Saturday, August 13? If not, you can use the TOL sewing machines, silhouette cutters, and 3D printer to complete your look. Bring your own materials or use our supplies. No experience is necessary.  Just bring your ideas to the Teen Open Lab!
What is the TOL? The Lewis Auditorium at The Urbana Free Library becomes the Teen Open Lab most Tuesday, Wednesday, and Thursday afternoons. Music recording, 3D printing, sewing, reading, drawing, crafting, gaming, filmmaking, or just hanging out. The Teen Open Lab has something for every teen!
---
The Friends of The Urbana Free Library Summer Book Sale
August 25 - 29 • Lewis Auditorium
Thursday, 5:00 - 8:30 p.m. (members only)
Friday & Saturday, 9:00 a.m. - 5:30 p.m.  (regular-price sale)
Sunday, 1:00 - 4:30 p.m. (half-price sale)
Monday, 9:00 a.m. - 1:00 p.m. (free giveaway)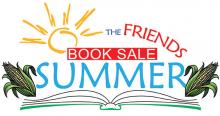 You're invited to join hundreds of fellow treasure seekers at one of the most anticipated events of the season, the Friends of The Urbana Free Library Summer Book Sale.  Members of the Friends have access to a special preview on Thursday evening, August 25 (no electronic devices for scanning will be permitted on preview night). The Summer Book Sale will include a collection of aviation and military books donated by the Chanute Air Museum.
Not a member of the Friends of The Urbana Free Library? Join the Friends Online or Print a PDF Brochure.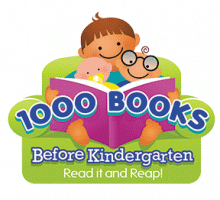 The simple and enjoyable act of sharing books will help your child learn pre-reading skills such as understanding the sound letters make, developing a bigger vocabulary, and building background knowledge — important skills that help prepare your child for learning to read and entering kindergarten.  
1,000 Books Before Kindergarten is a year-round reading program for children ages birth to five years.  Participation is easy — sign up at the Library, track your reading progress, and receive special a reward when you reach a reading milestone.  
It's the fun, exciting, and free way to start your child on the path to success!
---

On the fourth Saturday of each month (through October) from 8:00 a.m. to noon, Library staff will appear at Urbana's Market at the Square--the #1 Must-See Farmer's Market in Illinois!
At Read at the Market, you can enjoy a story on the Magic Reading Carpet, sign up for the Summer Reading Program, learn about programs, services, and what is new and exciting at the Library.  You also can browse through a selection of books (and check one out) and pick up a free Read at the Market balloon.  This summer, we'll see you at the Library AND the Market at the Square.
Upcoming  Read at the Market dates are August 27, September 24, and October 22.
Read at the Market is sponsored by The Urbana Free Library in collaboration with the Market at the Square.
---
Saturday, August 6 • 2:00 - 3:00 p.m. • Carle Park in Urbana • For all ages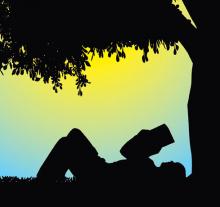 Bring your book and a blanket and join us at Carle Park in Urbana for one of life's best and simplest pleasures — reading!  After we've had a chance to read quietly for 45 minutes or so, there will be lemonade and cookies and an opportunity to socialize with friends. All ages welcome!
With special thanks to the Urbana Park District --22 parks, recreation programs, and more for Urbana!
---
Read for the Win! Children's Programs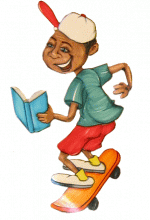 Learn about jellyfish with Brandon Rutherford when he comes for a visit at Jumpin' Jellyfish, or watch all the hopping fun at the 4-H Rabbit Agility Show, where rabbits will hop and leap through an obstacle course.
Channel your inner artist and create optical illusions with chalk and a digital camera, at Not Your Ordinary Chalk Art!, or create your own car and enjoy a short movie when you stop in for the Drive-in Movie!
For dates, times, and a full description of these and all Library events, visit the e-calendar.
---
Sounds of Summer
Celebrating Works for Harp and Bass featuring Urbana Composer Whitney Ashe
Wednesday, August 17 • 7:00 - 8:00 p.m. • For adults
Rivertown Duo will present a concert of works for harp and bass. The featured work in the concert will be a world premiere by Urbana composer Whitney Ashe, who will discuss his creative process in writing for the duo. Rivertown Duo (Claire Happel, harp and Philip Alejo, bass) Supported in part by a 2016 City of Urbana Arts Grant.
UFLive! Presents the Knights of Cabiria
Sunday, August 21 • 2:00 - 3:00 p.m. • All Ages
The new UFLive! season is kicking off big with a performance by the Knights of Cabiria, a new 12-piece "super-group" from Central Illinois. The music is compelling, virtuosic, and rocking. UFLive! concerts are generously sponsored by The Urbana Free Library Foundation and are scheduled on the third Sunday of most months.
---
Sunday, August 28 • 2:00 - 3:00 p.m. • For adults
It's an ongoing argument. Which is better? The book or the movie? Explore the novels behind recent motion pictures, so you'll be ready to make that decision.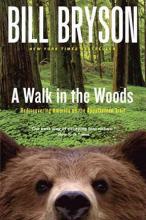 A Walk in the Woods:
Rediscovering America on the Appalachian Trail
by Bill Bryson
After living in England for 20 years, Bill Bryson decides to rediscover America by exploring wilderness first hand. Aided by his college buddy Katz, he humorously tackles the Appalachian Trail, which stretches over 2000 miles from Georgia to Maine.
UFL Reads! our book club for adults meets the fourth Sunday of most months.
---
Library Staff will be DJing at the event and highlighting the Library's vinyl record collection.
Vinyl is making a comeback. You can find new and classic titles on brand new quality vinyl records. The collection is divided by genres, including Classical, Blues, Country / Folk / Bluegrass, Hip Hop, Holiday, International, Jazz, Movies & Shows, New Age, Reggae, Religious, Rock & Pop, and Soul / R&B.
Don't have a record player? No problem — the Library has turntables to checkout as well!
Check out the growing collection HERE!