Vol. 41, No. 6, June 2016
Archived Newsletters | Calendar of Library Events | Library Calendar (PDF)
Click on this link to sign up for e-notification of Library events, including the monthly newsletter.  Enter your first and last name; use the pull-down Event Type menu to select your notification preferences, and select Save.
---
Get Creative and Be Inspired at Your Library!
I hope you have a fantastic summer, and that you spend a good part of it at The Urbana Free Library. Our skilled and interesting staff support your enthusiasm by purchasing items you want to check out; by hosting programs that will engage you; and by creating spaces in the Library where you can meet others or work independently. Let the Library be a catalyst to spark your creativity:
The Library's collection has hundreds of thousands of items for you to explore – in person and online.
Every Monday in June is a Make It Monday all-day, a drop-in craft extravaganza for kids. 
Most Tuesday, Wednesday, and Thursday afternoons, the Teen Open Lab offers music recording, 3D printing, sewing, reading, drawing, crafting, gaming, film-making, or just hanging out. The Teen Open Lab has something for all teens!
Open a space in your mind for creativity to blossom by learning yoga and meditation on Sunday, June 19.
Read in the Park on Saturday, June 4 and let your imagination soar while you enjoy the great outdoors at Carle Park in Urbana. With special thanks to the Urbana Park District - 22 parks, recreation programs, and more for Urbana!
And last but not least, the all-ages Summer Reading Program will bring new worlds and experiences to you. Have you signed up yet?  I have!
 
Celeste Choate, Executive Director
217-367-4058
celeste@urbanafree.org
---

Summer Reading Programs for All Ages
This summer, make time to read the books you love and win prizes just for reading! Read books of your choice (including eBooks and audiobooks), and attend fun programs. Get ready to Read for the Win!
Book prizes for the Summer Reading Program are funded by the Friends of The Urbana Free Library
---

Read at the Market is back! On the fourth Saturday of each month (May through October) from 8:00 a.m. to noon, Library staff will appear at Urbana's Market at the Square--the #1 Must-See Farmer's Market in Illinois!
At Read at the Market, you can enjoy a story on the Magic Reading Carpet, sign up for the Summer Reading Program, learn about programs, services, and what is new and exciting at the Library.  You also can browse through a selection of books (and check one out) and pick up a free Read at the Market balloon.  This summer, we'll see you at the Library AND the Market at the Square.
This season's Read at the Market dates are May 28, June 25, July 23, August 27, September 24, and October 22.
Read at the Market is sponsored by The Urbana Free Library in collaboration with the Market at the Square.
---
Saturday, June 4 • 2:00 - 3:00 p.m. • Carle Park in Urbana • For all ages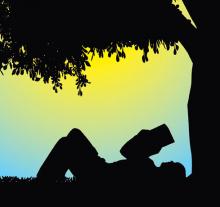 Bring your book and a blanket and join us at Carle Park in Urbana for one of life's best and simplest pleasures — reading! After we've had a chance to read quietly for 45 minutes or so, there will be lemonade and cookies, and an opportunity to socialize with friends. All ages welcome!
Upcoming dates of Read in the Park are Saturday, July 2 and Saturday, August 6.
With special thanks to the Urbana Park District --22 parks, recreation programs, and more for Urbana!
---
Saturday, June 4 • 10:00 AM - Noon • Lewis Auditorium
then 1:00 - 4:00 p.m. • Roselawn Cemetery
John Heider, a professional gravestone conservator, will teach individuals to properly care for Illinois cemeteries and their historic grave markers. Those in attendance will gain valuable knowledge on documenting a cemetery, safe cleaning practices, probing for unmarked graves, and repairing and resetting certain types of grave markers.
The workshop is FREE and is limited to twenty (20) participants. To register, call 217-367-4025 or email archives@urbanafree.org
---
 Read for the Win! Children's Programs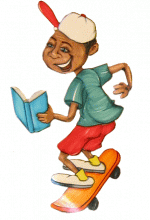 Join Sam Araya from the Community Center for the Arts for music activities and folk songs from around the world for Sing and Move Together and Classical Indian Dance.
Come meet Star, Rascal, and Faith--miniature horses who love to listen to good books at Lasso Up a Good Read with Miniature Horses.  Then join furry, four-footed friends from the local pet therapy group Canine Connection for Read for the Win--with Dogs!
 
Create your own superhero and film a short story at Stop-Motion Superhero Mania, or sharpen your knot-tying skills at Why Knot?  
Learn about snakes and turtles when the Anita Purves Nature Center comes for a visit with Slither & Crawl, or join us for storytelling, music, and craft activities at the Brazilian and Portuguese Story Time.
For dates, times, and a full description of these and all Library events, visit the e-calendar.
---

Sunday, June 12 • 1:30 - 3:30 p.m. • For adults
A Farmer's Road tells the story of Leslie Cooperband and Wes Jarrell--two Ph.D. soil scientists who traded the security of academic tenure for the challenges and economic uncertainty of operating a goat dairy and farmstead creamery just outside Champaign. Surrounded by commodity-based agribusiness, this much-loved local enterprise strives to embody the principles of sustainability, showcasing artisan products during slow-food dinners. Their mission to create a sustainable farm and to educate the public about small-farm diversity is changing the American food system one meal at a time.
Q&A to follow with John Murray (filmmaker), Wes Jarrell, and Leslie Cooperband (Farmers and Owners, Prairie Fruits Farm & Creamery).  Cheese and gelato tastings will be available from Prairie Fruits Farm & Creamery.
 
---
Sunday, June 19 • 2:00 - 3:00 p.m. • For adults and teens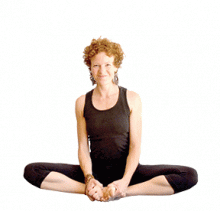 Take some time out of your busy day for a fun mini-workshop that teaches basic yoga and meditation techniques for calming the body and the mind. No experience or materials required, but wear comfortable clothes and bring a yoga mat if you have one.
---
Sunday, June 26 • 2:00 - 3:00 p.m.
It's an ongoing argument. Which is better? The book or the movie? Explore the novels behind recent motion pictures, so you'll be ready to make that decision.  In June, UFL Reads! will discuss Still Alice by Lisa Genova.
Alice is 50, leading a fulfilling life as a Harvard psychology professor, when she experiences a series of memory issues and disorientation. These symptoms foreshadow early-onset Alzheimer's. As Alice gradually declines, her family deals with their own emotions as they support her struggle against this heartbreaking and unstoppable disease.
UFL Reads!, our book club for adults, meets the fourth Sunday of most months.