Vol. 41, No. 3, March 2016
Archived Newsletters | Calendar of Library Events | Children's Program Calendar
Click on this link to sign up for e-notification of Library events, including the monthly newsletter.  Enter your first and last name; use the pull down Event Type menu to select your notification preferences, and select Save.
---
Take Action to Support Libraries
The Illinois Library Association sponsored a series of events in February so that legislators and library Board members, staff and supporters could talk and learn together about issues facing Illinois libraries. As of March1, 2016, the State of Illinois will be in its ninth month without a state budget, and the situation was described by one legislator as "pretty bleak."
Public libraries have received no state grant funding. For The Urbana Free Library, this is approximately $52,000, or 13% of our income that does not come from the City of Urbana. Approximately 90% of the state's budget has been set by consent decrees and court orders. Per Capita Grant funding for libraries is in not in that 90% and is endangered. If the Library receives any funding this fiscal year, it is likely to be less than we were told to budget.
Also, federal grant funds for library services are based on state support, so a reduction in library grant funding in the state budget equates to additional lost federal dollars.
Approximately 80% of the Library's budget comes from local property taxes, and there is the additional possibility of the state freezing local property taxes. This will not balance the state's budget but takes local control away from local governments and school districts.
When we asked what we could do to support legislators in the budget process, we were told that it is helpful when constituents advocate. It was suggested that we contact the governor and legislators to let them know that you value what libraries provide. Issues that affect libraries are the state passing a budget, which includes Per Capita Grant funding for libraries and does not freeze local property taxes.
If you have questions, please contact me. I welcome the opportunity to talk with you.
Celeste Choate, Executive Director
217-367-4058
celeste@urbanafree.org
Governor Bruce Rauner
http://www.illinois.gov/gov/contactus/Pages/VoiceAnOpinion.aspx
217-782-0244; Office of the Governor, 207 State House, Springfield, IL 62706
Speaker of the House Michael J. Madigan
mmadigan@housedem.state.il.us
217-782-5350; 300 State House, Springfield, IL 62706
Representative Carol Ammons
Assistance@StateRepCarolAmmons.com;
http://www.staterepcarolammons.com/general_inquiry.php
217-531-1660; 407 East University Avenue, Suite A, Champaign, IL 61820
Senator Scott Bennett
http://www.senatorbennett.com/contact-us
217-355-5252; 45 East University, Suite 206, Champaign, IL 61820
---
Friday, March 11 • 6:00 - 9:00 p.m. • #FTB2016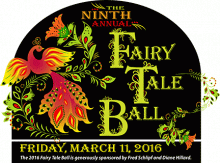 Fairy tale lovers of all ages are invited to an evening of stories, crafts, dancing, games, and entertainment. Don your shiny suit of armor, sparkly ball gown, or dress like your favorite fairy tale character and join us for an evening of fantasy and frivolity!
Royal performers and activities include:
Storyteller Anne Shimojima
Clothespin puppet performances
Fortune teller Madame Zitron
The Royal Alchemist
Juggler, storyteller, and singer Joe Reichlin
The Central Illinois English Country Dancers and Flatland Consort
International fairy tales
Costumed characters
Courtly crafts
Tournament games
Pink flamingo croquet
Take a pause from the medieval mayhem in the Sleepy Hollow Room
The Ninth Annual Fairy Tale Ball is generously sponsored by Fred Schlipf and Diane Hillard
---
March 31 - April 4
Thursday, 5:00 - 8:30 p.m. (members only)
Friday & Saturday, 9:00 a.m. - 5:30 p.m. (regular-price sale)
Sunday, 1:00 - 4:30 p.m. (half-price sale)
Monday, 9:00 a.m.- 1:00 p.m. (free giveaway)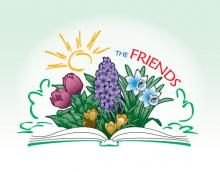 You're invited to join hundreds of fellow treasure seekers at one of the most anticipated events of the season! Members of the Friends have access to a special preview on Thursday evening (no electronic devices for scanning will be permitted on preview night).
Not a member yet? Join ONLINE or download the handy membership form, which you can drop in the mail or turn in at any library service desk.
Each year, the Friends hold massive sales of great used books in spring, summer, and fall. You can also browse a selection of gently used books year-round at The Urbana Free Library Cafe and Friends Book Shop. Proceeds from book sales and the Book Shop support Library programs and the purchase of Library materials.
---
Saturday, March 5 • 10:00 a.m. - 1:00 p.m.
For Families
Read Across America has become one of the nation's largest reading events. All across the country, children and their families come together to hear stories, meet their favorite book characters, and participate in fun activities.
Join us at the Lincoln Square Mall at Urbana where staff from The Urbana Free Library will join the 15th annual Read Across America celebration. Come have some reading fun!
For more information, visit the Read Across American Champaign-Urbana Celebration Facebook page.
---
Saturday, March 5 • 3:00 - 4:30 p.m.
For Adults
This new DIY series will teach you how to do it yourself!
We are going to kick things off with a program about basic gardening and how to keep backyard chickens. Come enjoy a fun and informative afternoon where you'll get helpful advice and new skills to try.
A representative from the University of Illinois Extension will offer tips and ideas for first time gardeners or anyone looking for some new ideas.
Rachel Vellenga and Hilda the chicken will introduce Urbana's favorite hobby--backyard chickens. Rachel will offer practical tips and advice for anyone who is curious about the challenges and benefits of raising chickens.
We'll have healthy snacks and an opportunity to socialize and ask questions.
---
Music @ Your Library
Prairie Breezes Concert Series Presents The C4A Cello Ensemble
Saturday, March 5 • 11:15 - 11:45 a.m. • For Families
Get ready to enjoy lively classical tunes with the C4A Cello Ensemble, a dynamic group of professional and amateur cellists from the Champaign-Urbana area.
Prairie Breezes concerts are scheduled on the first Saturday of most months are generously sponsored by Peggy and Bob Podlasek in memory of Greg Bliss.
Pops @ the Library!
Sunday, March 13 • 2:00 - 3:00 p.m. • For Families
This recital will feature Aaron Romm on the trumpet.  Performing with him will be Sam Gingher on the piano.
Sponsored by The Urbana Free Library and the Urbana Pops Orchestra. For more information about the Urbana Pops Orchestra, visit urbanapops.org.
UFLive! Presents Don't Ask
Sunday, March 20 • 2:00 - 3:00 p.m. • For Families
Join us for Klezmer music in the spirit of early Eastern Europe's Jewish village string bands, with Middle Eastern and Balkan influences and other surprises thrown in the mix. The tunes and harmonies are joyful yet haunting, sometimes lively and raucous, sometimes gentle and melancholy, always evocative.
UFLive! concerts are generously sponsored by The Urbana Free Library Foundation and are scheduled on the third Sunday of most months.
---
Let's Get Creative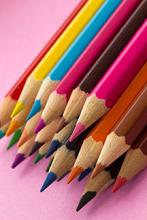 Celebrate the 100th Birthday of Ezra Jack Keats with Collage Art
Sunday, March 6 • 3:00 - 4:00 p.m.
For Families
Local artist Mete Sarabi will help us make collages in the style of the award-winning creator of The Snowy Day and other picture book favorites.
Write On! Presents Storycrafting for Awesomeness!
Tuesday, March 8 • 3:45 - 5:00 p.m.
For Children in Grades 3 - 6
Do you like writing stories but not sure what the next step is? Together we will read Jon Scieszka's Battle Bunny to experience the original and edited versions of a story, then it will be your turn to decide what the real story is!
Register online or call the question desk at 367-4069. Questions? Contact Elaine at ebearden@urbanafree.org.
Make and Take Spring Break
March 21 - 25 • All Day • For Families
Feeling creative? Come to the Library for our all day, drop-in craft extravaganza!
---
Teen Tech Week @ Teen Open Lab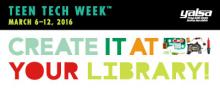 Tuesday, March 8 • 3:00 - 5:30 p.m.
Wednesday, March 9 • 2:00 - 5:30 p.m.
Thursday, March 10 • 3:00 - 5:30 p.m.
The Lewis Auditorium at The Urbana Free Library becomes the Teen Open Lab most Tuesday, Wednesday, and Thursday afternoons. Music recording, 3D printing, sewing, reading, drawing, crafting, gaming, film-making, or just hanging out. The Teen Open Lab has something for everyone! In honor of Teen Tech Week join us in the TOL on Tuesday, Wednesday, and Thursday and learn how to make LED throwies and Chibi Plushies!
---
Dr. Ellen Miner and Women's Medical History in Champaign County
The Champaign County Historical Archives recently processed the papers of Dr. Ellen Miner, a Champaign County native who practiced gynecological and obstetrical medicine starting in 1896. Dr. Miner graduated from the Medical Department for Women at Northwestern University in 1893 and returned to Champaign to practice medicine in 1896. Her well-respected practice operated out of her home, and she was an active member of the medical community in Champaign until her retirement. 
Read more about Dr. Ellen Miner
---
There's So Much Going on @ Your Library - Don't Miss a Thing!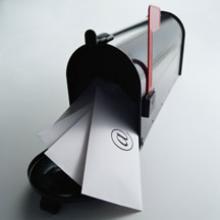 In today's busy world, it's hard keeping track of everything you need to do, let alone all those extras you'd like to do. When it comes to programs and community meetings at your library, we can help so you don't miss a thing!
Learn more and sign up for e-notification of Library events. 
---