Vol. 41, No. 1 January 2016
Archived Newsletters | Calendar of Library Events | Children's Program Calendar
Click here to sign up for e-notification of library events, including the library's monthly newsletter. Enter your first and last name, use the pull down Event Type menu to select your notification preferences, select Save and you're done!
---
Support the Foundation's Annual Campaign
Despite ongoing challenges, The Urbana Free Library continues to work to better serve our community, in many different ways. And now we could use your help.
First, some of The Urbana Free Library's accomplishments: Over the past year, more than 804,000 Library materials were checked out by residents, putting us in the top 10 percent nationally among libraries with a comparable budget.  And a whopping 30,000 residents took part in Library programs.
One of those programs was the eighth annual Fairy Tale Ball, held on April 17 and attended by more than 1,600 residents. Many of the attendees were parents and children garbed in spectacular fairy tale costumes.  It was quite a sight!
Teens are among our most avid patrons, with over 7000 taking advantage of the Teen Open Lab since 2013.  Held Tuesday through Thursday afternoons on most weeks, the after-school program introduces teens to new skills, such as music and video production, digital art, and 3-D printing.
We've initiated new programs, including 1,000 Books Before Kindergarten, a year-round reading program to help start young children on the path to success.  The Library has also added new and innovative circulating collections, including hands-on literacy and math kits for children, and a brand new vinyl LP record collection, with both new and classic titles.
As you can see, we do a lot!  But great libraries don't just happen on their own.  Please consider giving to The Urbana Free Library Foundation's annual fund-raising campaign.
Read more about the Foundation's Annual Campaign
---
Children's Winter Reading Fun!
Children (infants to grade 5) are invited to read away the winter blues when they sign up for the 2016 Winter Reading Program!
Here's how it works:
Pick up a reading log at the Children's Services question desk or download and print a PDF copy of the Winter Reading Program log.  
Each time you read 15 minutes, color a square on the snowman's skating path.
You can read anything--books, magazines, listen to Tumblebooks, or have someone read to you.
When you have colored all the squares on the snowman's skating path, return your reading log to the question desk after February 1 (and before February 29) and receive a free book!
Why read to a child?  According to the Children's Reading Foundation, the simple act of reading with a child every day has a lasting positve effect on children, families, and communities. 
For more reading fun, don't forget about 1,000 Books Before Kindergarten, the year-round reading program for children ages birth to five years. 
---

---
Saturday, January 16 • 4:00 - 5:00 p.m. • Lewis Auditorium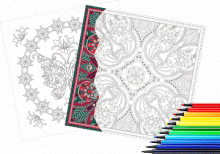 Coloring for adults is the new, popular way to relax and get creative. You can select from Artful Designs, the amazing Secret Garden drawings and more!  
All supplies will be provided, but feel free to bring your own. Drop in, bring a friend, and come back for more coloring on February 20 and March 19.
---
Enjoy Your Library Materials Longer!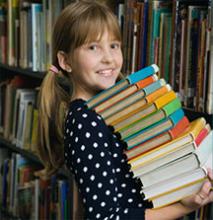 All Library items except board games now can be renewed FIVE times – if no one else has requested them. Renew online, at a self-check kiosk, by emailing circulation@urbanafree.org, or by calling 367-4057.
Not certain how many items you can check out or how long you can keep Library materials?  For a complete list, visit the Borrow Items page on the Library's website.
---
Saturday, January 9 • 11:15 - 11:45 a.m. • Lewis Auditorium
Join young performers for Feelin' Groovy: a Tribute to the '60s. These talented, young performers will take you on a trip down memory lane with their musical revue featuring classic '60s songs.  For children and their families. 
Prairie Breezes concerts are scheduled on the first Saturday of most months and are generously sponsored by Peggy and Bob Podlasek in memory of Greg Bliss
 
---
Sunday, January 17 • 2:00 - 3:00 p.m. • Busey-Mills Reading Room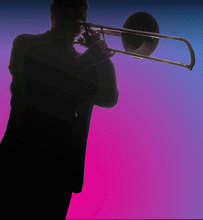 Jazz Friends, formed four years ago, features Erik Lund (trombone), Jeff Helgesen (trumpet), George Turner (guitar), Sam Peters (bass), and Ricardo Flores (drums). They play old and new music, including jazz, blues, and Latin.
UFLive! concerts are generously sponsored by The Urbana Free Library Foundation and are scheduled on the third Sunday of most months.
---
Sunday, January 24 • 2:00 - 3:00 p.m. • MacFarlane-Hood Reading Room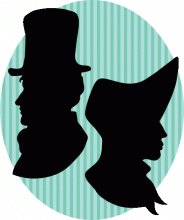 Jane Austen's iconic novel of Regency romance and manners has encouraged literally hundreds of spin-offs, sequels, and flights of fancy featuring the whole cast of characters. Enjoy some of the more intriguing adaptations this winter during the Pride & Prejudice Showcase.  Each month, besides discussing the chosen title, book clubbers are encouraged to show and share their own favorite adaptations.
In January, UFL Reads! will read and discuss Death Comes to Pemberley by award-winning novelist, P.D. James.  Join us on February 28 and April 24 for more Beyond Pride & Prejudice. 
UFL Reads!, our book club for adults, meets the fourth Sunday of most months.
---
Staff Favorites 2016
It should come as no surprise that those of us who work at The Urbana Free Library ardently borrow from the collection.  Just like you, we eagerly wait for the publication of releases and maintain a never-ending list of must read, must hear, and must watch titles.
Now in its sixth year, Library staff are pleased to present the lists of titles we favored in 2015, for you to enjoy in 2016.  This year we have five lists—music, adult nonfiction, adult fiction, teen, and titles for children.
You can view the five lists via the Staff Favorites 2016 page on the Library's website. 
---