Vol. 40, No. 11 November 2015
Archived Newsletters | Calendar of Library Events | Children's Program Calendar
To sign up for e-notification of library events, including the library's monthly newsletter, CLICK HERE. Enter your first and last name, use the pull down Event Type menu to select your notification preferences, select Save and you're done!
---
Take Action to Support Libaries
The State of Illinois continues to be without a budget, and without a budget, libraries will receive NO state grant funding. For The Urbana Free Library, this is approximately $52,000, or 13% of our income that does not come from the City. Approximately 90% of the State's budget has been set by consent decrees and court orders. Per Capita Grant Funding for libraries is in not in that 90% and is endangered.
Also, federal grant funds for library services are based on state support, so a reduction in library grant funding in the state budget equates to additional lost federal dollars.
Approximately 80% of the Library's budget comes from local property taxes, and there is the additional possibility of the State freezing local property taxes. This will not balance the State's budget but takes local control away from local governments and school districts.
Please join me in contacting our elected officials in some way to let them know that you value what libraries provide, that you would like the State to pass a budget which includes Per Capita Grant funding for libraries and does not freeze local property taxes.
Celeste Choate, Executive Director
cchoate@urbanafree.org
367-4058
---

Seventh Annual C-U Folk & Roots Festival Events @ The UFL
Saturday, November 7
The Champaign-Urbana Folk & Roots Festival is an annual event that promotes the folk arts and contributes to the artistic vitality of central Illinois. The festival takes place in various places within a several block radius in downtown Urbana, November 5-7, 2015.  As a venue sponsor, the Library is pleased to participate in this vibrant community event. All festival events at the Library are FREE and will take place in the Lewis Auditorium, Busey-Mills Reading Room, and Satterthwaite Conference Room.
This month's special Prairie Breezes concert is a collaboration of The Urbana Free Library and the C-U Folk & Roots Festival, and is generously sponsored by Peggy and Bob Podlasek in memory of Greg Bliss. To see a complete schedule of festival events, visit folkandroots.org
---
Friday, November 13 • 6:00 - 8:00 p.m.
Ready are you? Join the Library to celebrate all things Star Wars! This after-hours, family-friendly event will feature trivia, a scavenger hunt, photo opportunities, snacks, music, crafts, and more. Come in costume. 
Watch the Library's website for updates as the event gets closer, and may the force be with you!
---
The Friends of The UFL Fall Book Sale
November 19 - 23 • Lewis Auditorium
Thursday, 5:00 - 8:30 p.m. (members only)
Friday & Saturday, 9:00 a.m. - 5:30 p.m.  (regular-price sale)
Sunday, 1:00 - 4:30 p.m. (half-price sale)
Monday, 9:00 a.m. - 1:00 p.m. (free giveaway)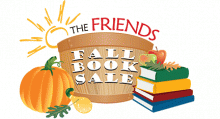 You're invited to join hundreds of fellow treasure seekers at one of the most anticipated events of the season, the Friends of The UFL Fall Book Sale.  Members of the Friends have access to a special preview on Thursday evening, November 19 (no electronic devices for scanning will be permitted on preview night).
Not a member of the Friends of The Urbana Free Library? Use THIS LINK to register online or download a membership form.  
Each year, the Friends hold massive sales of great used books in the spring, summer, and fall.  But if you're an avid book lover, you also can browse a selection of gently used books year-round at The Urbana Free Library Cafe and Friends Book Shop.  Proceeds from book sales and the book shop support library programs and the purchase of library materials.
---
Sunday, November 15 • 2:00 - 3:00 p.m. • Busey-Mills Reading Room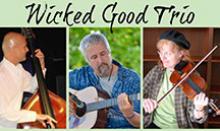 Join us for marvelously satisfying music, from Armenia to West Virginia with some wicked good, local favorites.
When Robin Kearton isn't playing her violin with the trio or the Champaign Urbana Symphony, she directs the Community Center for the Arts and the Bow-Dacious String Band.  Tom Faux's banjo playing is vastly famous among the people who know him, and he plays guitar with the Knights of Cabiria.  Todd Gallagher plays bass in four symphony orchestras, country and jazz bands, and the Knights of Cabiria.
UFLive! concerts are generously sponsored by The Urbana Free Library Foundation and are scheduled on the third Sunday of most months.
---
Thursday, November 19 • 6:00 - 7:00 p.m. • Megan's Reading Room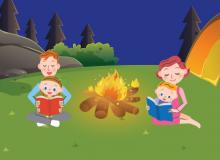 Family Reading Night is an annual statewide event held on the third Thursday in November to encourage families to spend quality time reading together. It is sponsored by the Illinois Secretary of State and State Librarian, Jesse White and Illinois Center for the Book.
Join us at the Library for a family night of reading. We'll read a few books, suggest a few read-aloud books, and provide a cozy place for your family to settle in for a good read.
---
Beginning Genealogy Workshops @
the Champaign County Historical Archives
Genealogy research begins with some basic facts, such as family names, birth, marriage, and death dates. In this introductory workshop, you will learn how to begin your family history research by using family sources. You will also tour the Archives and learn about the many resources available, including online databases and other helpful genealogy websites.
Sources are the evidence on which our genealogy research is based. Our skill at locating these records can become the most exciting part of compiling family history. In this workshop, we will learn about local, state, national, and international records that are available to family historians.  While many of these records may be online, it is important to understand how to locate and request copies of the original, non-digital records.
Workshop participants may use on-site computers or bring their own to use during the class.  Notebooks for recording research will be available to all registrants, courtesy of the Champaign County Genealogical Society.   Both workshops are FREE.  Registration is limited to 20.  Please call the Champaign County Historical Archives at 217-367-4025 or stop by to register.
---
UFL Reads Historical Fiction
Sunday, November 22 • 2:00 - 3:00 p.m. • MacFarlane-Hood Reading Room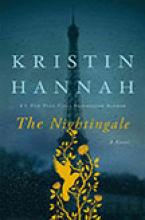 Do you enjoy lush tales of times long gone? Do you crave snippets of truth as you read? Indulge your passion this fall as UFL Reads big, juicy historical fiction novels.
This month, we are reading The Nightingale, Kristin Hannah's novel of the extraordinary courage and endurance of Frenchwomen during World War II.  
UFL Reads! our book club for adults, meets the fourth Sunday of most months.
 
---