Vol. 40, No. 10 October 2015
Archived Newsletters | Calendar of Library Events | Children's Program Calendar
To sign up for e-notification of library events, including the library's monthly newsletter, CLICK HERE. Enter your first and last name, use the pull down Event Type menu to select your notification preferences, select Save and you're done!
---

#1000BooksB4K
Growing Readers One Book at a Time
 
Literacy is vital to lifelong success, and the Library promotes literacy in many engaging ways. We recently launched a collection of new Hands-on Literacy and Math kits. 
This month, we are now thrilled to launch 1,000 Books Before Kindergarten to promote early literacy skills for children from birth to age five. #1000BooksB4K is a fun, free, nationwide challenge that encourages parents and caregivers to read regularly with their children.  Research shows that the most reliable predictor of school success is being read to during early childhood. This can help close the vocabulary gap and prepare children to enter kindergarten with the pre-reading skills they need to succeed.  These pre-reading skills include understanding the sounds letters make, developing a bigger vocabulary, and building background knowledge.  Most importantly, sharing books with children promotes a lifelong love of reading and books. When your children log 500 and 1,000 books, they will get to select a free book to keep for their own libraries.
Please help us spread the word:  1,000 Books Before Kindergarten is available to all families with children between the ages of birth and five years, and you don't even need a library card to participate! By reading just three books a day, families can reach the 1,000-book goal in one year and provide their children essential early literacy skills. We know that kids have their favorite books, so you can count the same book each time you read it. You can also count the books your child hears in storytime, in daycare or preschool, or with a friend or family member, as long as your child listens to the entire book.
Our friendly staff is always available for reading suggestions—we're here to help on the journey to 1,000 Books Before Kindergarten! Visit the Library's website, or stop by or call (367-4069) the Children's Services question desk to register.
Celeste Choate, Executive Director
cchoate@urbanafree.org
367-4058
---
Friday, October 30 • 5:30 - 8:30 p.m. • Lewis Auditorium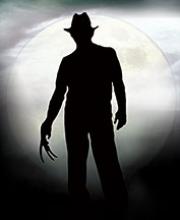 It's prom season at the Library.  This one will be just like a regular prom, but everything will be zombified!     We'll have punch, snacks, a photo booth, and a DJ. Show up in zombie costume and we will help with your makeup. Start planning your costume now and get ready for some zombie-fun!
This special, after-hours event starts before the Library closes.  Participants must be in the Lewis Auditorium before 6:00 p.m. or enter using the Elm Street ramp after 6:00 p.m. (across from Busey Bank on the north side of the Library).  
A photo ID is required for entrance (school ID is fine), or with special permission from the Teen Services librarians.  
The UMS and UHS "good night rule" will be enforced.
---
Saturday, October 3 • 8:00 - Noon • Urbana's Market at the Square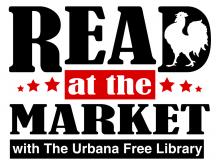 Has it been six months already?  October will be the last appearance by Library staff at Urbana's Market at the Square, located at the corner of Illinois & Vine Streets in downtown Urbana. 
At Read at the Market you can enjoy a story on the Magic Reading Carpet, learn about programs, services, and what is new and happening at the Library.  In October, the Champaign County Historical Archives will join us with activities to celebrate Family History Month.  They will have take-home tip sheets about preserving photos, how to start genealogy research, and family history packets for children.  
Read at the Market is sponsored by The Urbana Free Library in collaboration with the Market at the Square.
---
Saturday, October 3 • 11:15 - 11:45 a.m. • Lewis Auditorium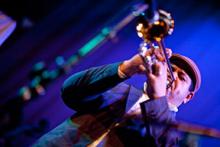 The Tito Carrillo Quartet combines the sounds of jazz with the rhythms of Cuba and Puerto Rico to create an exciting brand of Latin jazz. Tito Carrillo is professor of jazz trumpet at the University of Illinois, and has performed and recorded with Tito Puente, Paquito D'Rivera, Phil Collins, and Quincy Jones. For children and their families.
Prairie Breezes concerts are scheduled on the first Saturday of every month and are generously sponsored by Peggy and Bob Podlasek in memory of Greg Bliss.
---
The Friends of The UFL Fall Book Sale
November 19 - 23 • Lewis Auditorium
Thursday, 5:00 - 8:30 p.m. (members only)
Friday & Saturday, 9:00 a.m. - 5:30 p.m.  (regular-price sale)
Sunday, 1:00 - 4:30 p.m. (half-price sale)
Monday, 9:00 a.m. - 1:00 p.m. (free giveaway)
You're invited to join hundreds of fellow treasure seekers at one of the most anticipated events of the season, the Friends of The UFL Fall Book Sale.  Members of the Friends have access to a special preview on Thursday evening, November 19 (no electronic devices for scanning will be permitted on preview night).  Treasures available for purchase at the November book sale include a huge variety of coffee table books---perfect for holiday gifts!
Not a member of the Friends of The Urbana Free Library? Use THIS LINK to register online or download a membership form.  
Each year, the Friends hold massive sales of great used books in the spring, summer, and fall.  But if you're an avid book lover, you also can browse a selection of gently used books year-round at The Urbana Free Library Cafe and Friends Book Shop.  Proceeds from book sales and the book shop support library programs and the purchase of library materials.
---
Sunday, October 18 • 2:00 - 3:00 p.m. • Busey-Mills Reading Room

Schlomo's Schleppers play Klezmer music--known as the mournfully happy music of the Jewish diaspora. Clarinetist Sol Baer will be joined by Derick Cordoba (on guitar) and popular bassist Josh Houchin. Join us for an entertaining concert by this talented trio!
UFLive! concerts are generously sponsored by The Urbana Free Library Foundation and are scheduled on the third Sunday of most months.
---
Saturday, October 17 • 10:00 a.m. - 3:00 p.m.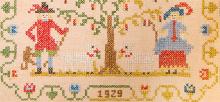 Explore Champaign County's history during a day of special tours of local museums, archives, libraries, and historical societies. Meet archivists and local history experts, view special exhibits, and get a behind-the-scenes look at how local history is being preserved.
Pick up a passport at any of the participating locations or print your own from the Champaign County History Sampler site. Collect a stamp from at least three locations and be entered for a chance to win a gift basket with gift cards and goods from Champaign county businesses.
Participating locations: Champaign County Historical Archives at The Urbana Free Library; Student Life and Culture Archives at the University of Illinois; Champaign County Historical Museum (Cattle Bank); Museum of the Grand Prairie; Homer Historical Society Museum; Tolono Public Library; Rantoul Historical Society.
---
Saturday, October 17 • 10:00 a.m. - 3:00 p.m.
Coloring for adults is the new, popular way to relax and get creative.  You can select from Artful Designs and the amazing Secret Garden drawings. 
All supplies will be provided, but feel free to bring your own.  Drop in and bring a friend!
---