Vol. 40, No. 8 August 2015
Archived Newsletters | Calendar of Library Events | Children's Program Calendar
To sign up for e-notification of library events, including the library's monthly newsletter, CLICK HERE. Enter your first and last name, use the pull down Event Type menu to select your notification preferences, select Save and you're done!
---
Meet @ the Library
The Urbana Free Library is a place the Urbana community comes together and has different great spaces of different sizes you can reserve for free for your non-profit or small group. The Lewis Auditorium and the Satterthwaite Conference Room were reserved by non-profit groups almost 500 times last year. The two study rooms (now with whiteboards!) on the second floor were reserved for small group use over 1,900 times, and were used even more for drop-in use. Library-sponsored events are in red, and non-profit groups events are in blue in the e-calendar.
You, too, can reserve these great rooms, and we hope you do. The Library Board just changed the Meeting Room Use policy to extend the hours the Satterthwaite Conference Room is available. For more details, see the Meeting Rooms page on the Library's website, call the Children's Services question desk at 217-367-4069 or visit them on the ground floor.  We hope to see you here soon!
Celeste Choate, Executive Director
cchoate@urbanafree.org
367-4058
---
The Friends of The UFL Summer Book Sale
August 27 - 31 • Lewis Auditorium
Thursday, 5:00 - 8:30 p.m. (members only)
Friday & Saturday, 9:00 a.m. - 5:30 p.m.  (regular-price sale)
Sunday, 1:00 - 4:30 p.m. (half-price sale)
Monday, 9:00 a.m. - 1:00 p.m. (free giveaway)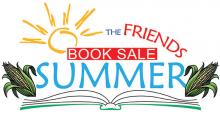 You're invited to join hundreds of fellow treasure seekers at one of the "sweetest" events of the season!  With a five-day schedule that gives book lovers ample opportunity to come back for more, the Friends Book Sale adds to the celebratory events that occur in downtown Urbana during the last weekend in August.  It's your ultimate summer weekend: visit the Market at the Square, visit the Urbana Sweetcorn Festival, and visit the Friends of The Urbana Free Library Book Sale.
---
Saturday, August 1 • 8:00 - Noon • Urbana's Market at the Square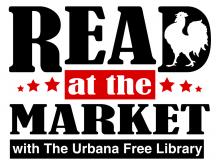 This summer you can visit with Library staff at Read at the Market, a monthly event at Urbana's Market at the Square, located at the corner of Illinois & Vine Streets in downtown Urbana. You can sign up for the Summer Reading Program, enjoy a story on the Magic Reading Carpet, learn about programs, services, and what is new and popular at the Library. We will have unique activities each month for everyone in the family!
On August 1, from 8:00 a.m. to noon, Read at the Market will celebrate 40 years of the Urbana Sweetcorn Festival with activities, displays, and books.  We also may get a visit from Corny, the mascot of the Urbana Sweetcorn Festival! 
Read at the Market is sponsored by The Urbana Free Library in collaboration with the Market at the Square.
 
---
Monday, August 17 • 7:00 - 8:30 p.m. • Busey-Mills Reading Room
20 Readers • 3 Minutes Each • Shocking, Funny, Moving Book Excerpts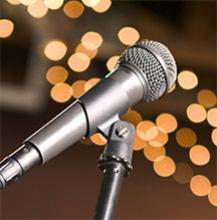 Our End-of-the-Summer Party is something new. We have invited guest readers to perform a three-minute excerpt of one of their favorite books. We'll also have live music, complemented by snacks and drinks from The Urbana Free Library Cafe and Friends Book Shop.
But there's more! Choose a three-minute excerpt from one of your own favorites, and if your name is drawn, you can participate in the open mic portion of the evening's performance. We hope you can join us!
 
---
Read to the Rhythm with Children's Programs
(All programs in the Lewis Auditorium)
Free to Be…You and Me
Thursday, August 6 • 4:00 - 4:45 p.m.
Children in elementary school
Performers from Class Act Performing Arts Studio will present highlights from this musical classic.  
Ruff! Read to the Dogs
Monday, August 10 • 4:00 - 4:45 p.m. • Children in elementary school
Let summer go to the dogs when you read with some furry, four-footed friends.
Superhero Party
Friday, August 14 • 1:30 - 2:15 p.m. • Children ages 4 and up
Come dressed as your favorite superhero to make superhero items and have a superhero snack!
Why Healthy Teeth are Important
Friday, August 21 • 10:00 - 10:30 a.m. • Children ages 2 to 4
Lindsey Salinas from SmileHealthy will have interactive teeth activities in this toothy story time..
 
---
Coming Soon – Hands on Literacy and Math Kits
Building on the success of the Exploration Kits that are a part of our Resources for Math and Science Early Childhood Education, the Library is adding NEW hands-on literacy and math kits.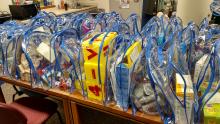 Literacy is vital to lifelong success, and we know that people learn in different ways. Kinesthetic learning (movement) and tactile learning (touch) are two learning styles that can be used to complement visual and auditory learning. The new kits will support these additional learning styles to enhance understanding as well as create enjoyable learning experiences. These kits are designed primarily for preschool through elementary school age children, and can be enjoyed by all ages.
The Urbana Free Library Hands-on Literacy Kits were made possible in part through a generous gift by Barak Rosenshine
 
---
UFLive! presents Dalipop
Sunday, August 16 • 2:00 - 3:00 p.m. • Busey-Mills Reading Room
We're kicking off the UFLive! concert season with the powerful, soulful sounds of Dalipop. Lead singer Kenna Mae Reis, members of the ever-popular Duke of Uke and his Novelty Orchestra, and some new faces form Dalipop.  They will entertain with pop song structures with powerful, soulful vocals. 
Dalipop is Kenna Mae Reiss (vocals); David King (ukulele); Sarah Cramer (bass); Rebecca Burlingame  (drums); Elizabeth Allen  (keyboards/vocals); Dana Lynn (clarinet/vocals); and Doug Buscemi (guitar).
UFLive! concerts are generously sponsored by The Urbana Free Library Foundation and are scheduled on the third Sunday of most months
 
---