Vol. 40, No. 4 April 2015
Archived Newsletters | Calendar of Library Events | Children's Program Calendar
To sign up for e-notification of library events, including the library's monthly newsletter, CLICK HERE. Enter your first and last name, use the pull down Event Type menu to select your notification preferences, select Save and you're done!
---

April is National Volunteer Month: Thank You to Our Volunteers!
Throughout the 140 years of The Urbana Free Library's history, volunteers have been a critical part of the Library's success. Volunteers donate their valuable time, leadership, skills, and fundraising efforts to The Library. They are our ambassadors into the community and we are grateful for their ongoing support:
The Board of The Urbana Free Library
The Urbana Free Library Foundation Board
The Friends of The Urbana Free Library
Grounds and gardens projects
Book sales
Home delivery
Technology support
The Fairy Tale Ball
Read to the Dogs and Read to the Horses
Projects in all departments
And more!
This year there will be a brief presentation about volunteers at the April 14, 2015, Library Board meeting at 7:00 pm. More details will follow about a Cafe Concert to celebrate our volunteers.
The Library could not be what it is today without our volunteers. I thank you all.
Celeste Choate, Executive Director
cchoate@urbanafree.org
367-4058
---

Eighth Annual Fairy Tale Ball
Fairy tale lovers of all ages are invited to an evening of stories, crafts, dancing, games, and entertainment. Don your shiny suit of armor, sparkly ball gown, or dress like your favorite fairy tale character and join us for a very special after-hours event!
Royal performers include the Orpheus Mandolin Orchestra; a Clothespin Puppet Show; the Audacious String Band; the Royal Alchemist; magician extraordinaire, Michael Braswell; the spellbinding predictions of Madame Zitron; juggler, storyteller, and singer Joe Reichlen, and visiting princesses from faraway lands.
Enjoy a royal story tents; fairy tale trivia; courtly crafts and tournament games; pink flamingo croquet; or take a pause from the medieval mayhem in the Sleeping Beauty Room.
The Seventh Annual Fairy Tale Ball is generously sponsored by Fred Schlipf and Diane Hillard
 
---

The Boneyard Arts Festival @ Your Library
From music programs and special events to historical displays and exhibits, your library can help to cure your spring fever with a healthy dose of the arts.   
 
Performances and Events:
Exhibits and Displays:
To learn more about the festival, visit 40north.org.  For detailed information about library events during the Boneyard Arts Festival, visit the library's e-calendar.
---
 Unexpected Lessons from the Heartland
Thursday, April 30 • 7:00 - 8:30 p.m. • Jean Evans Archives Room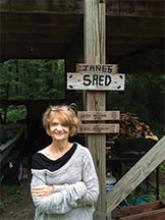 After completing an audio documentary workshop at Duke University, long-time Oak Park psychologist Jane Samuelson interviewed older women in r ural Champaign County, Illinois. Samuelson heard stories of a way of life that has virtually disappeared. These women were first-hand witnesses to the transition from the family farm to mechanized agriculture, and then to agribusiness.
Join us to learn more about the women that helped to shape the past in central Illinois.  
---
UFLive! Presents Bones, Jugs N Harmony
Sunday, April 19 • 2:00 - 3:00 p.m. • Busey-Mills Reading Room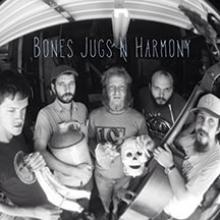 Bones Jugs N Harmony began with the dream of throwing a high-energy party with acoustic instruments. This eclectic, fun-loving group is highly influenced by jug and string bands and d raws inspiration from many musical styles including blues, folk, bluegrass, ragtime, calypso, hip-hop, and more. Come dance, sing, smile, party with Bones Jugs N Ha rmony at the Library!
UFLive! concerts offer a diverse lineup of local performers, are family-friendly, and are scheduled on the third Sunday of most months.
The February UFLive! concert is generously sponsored by
Evan and Lee Melhado in honor of their new granddaughter
---
UFL Reads! Where Done It?
Sunday, April 26 • 2:00 - 3:00 • McFarlane-Hood Reading Room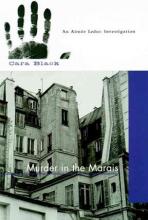 What appeals to you in a mystery? Do you like to be at the scene of the action? For many, the locale of the tale delivers much of the charm. Travel with the UFL Reads! as we investigate mystery titles that showcase distinctive or far-off places.
This month, UFL Reads! will discuss Murder in the Marais, the first of a series of fifteen Aimee Ludec investigations by Cara Black.
UFL Reads! our book club for adults, meets the fourth Sunday of most months.
 
---
Your Connection to Local History & Genealogy Sources