Vol. 40, No. 3 March 2015
Archived Newsletters | Calendar of Library Events | Children's Program Calendar
To sign up for e-notification of library events, including the library's monthly newsletter, CLICK HERE. Enter your first and last name, use the pull down Event Type menu to select your notification preferences, select Save and you're done!
---
I Can Hardly Wait For All of These Great March Events!
Celebrate reading & Dr. Seuss's birthday. Look for Library staff at the 15th annual Read Across America celebration at Lincoln Square 3/7 from 10:00 a.m.-1:00 p.m.
---

Celebrating 140 Years:
From the President of the Friends of The Urbana Free Library
The Friends of the Urbana Free Library (FUFL) is a group of people who appreciate and volunteer to support the Library.  The group was established in 1975.  Funds raised through book sales and donations have been used for purchasing books and eBooks; funding youth reading programs; plantings in the gardens and flower boxes surrounding the library; purchasing the awnings for the Race Street porch; repairing children's library play areas; and the annual funding of the Herbert Goldhor Award, which is issued to a University of Illinois Graduate School of Library and Information Science student planning a career in public libraries.  The Friends also enjoy gifting library patrons on holidays, such as Christmas, Valentine's Day, and Halloween with selected book bundles made available at the circulation desk. 
Meetings are scheduled throughout the year and posted on the Library's online calendar.  Newcomers who love the Library and who are enthusiastic about its future are always welcome
---
The Friends of The Urbana Free Library Spring Book Sale
March 12 - 16 • Lewis Auditorium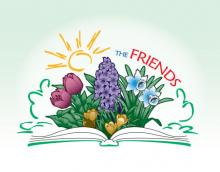 You're invited to join hundreds of fellow library supporters at one of the most anticipated events of the year.  Members of the Friends have access to a special preview on Thursday evening, March 12 (no electronic devices for scanning will be permitted on preview night).
Here are a few treasures that will be available in the March sale—bound copies of National Geographic magazine from 1916-1947, unbound copies of National Geographic magazine from 1948-2013, books on American history (with a special emphasis on World War I and World War II), and many classics.   
Thursday, 5:00 - 8:30 p.m. (members only)
Friday & Saturday, 9:00 a.m. - 5:30 p.m. (regular-price sale)
Sunday, 1:00 - 4:30 p.m. (half-price sale)
Monday, 9:00 a.m. - 1:00 p.m. (free giveaway)
Not a member yet? Use THIS LINK to register online or download a membership form.  Each year, the Friends hold massive sales of great used books in March, August, and November. You can also browse a selection of gently used books year-round at The Urbana Free Library Cafe and Friends Book Shop.  Proceeds from book sales and the Book Shop support the purchase of library materials and library programs.
---
Get Graphic @ The UFL
Comics and Comix and Graphic Novels & Damian Duffy
Saturday, March 7 • 4:00 - 5:00 p.m.
Lewis Auditorium
Join local author Damian Duffy for a discussion of his 15 years in drawing, writing, lettering, studying, and curating comics art about identity politics, media, adaptation, and collaboration.
Animating Epics: An Evening with Nina Paley
Monday, March 9 • 7:00 - 8:30 p.m.
Lewis Auditorium
Cartoonist-turned-animator Nina Paley will show clips from her films and discuss her solo animation process, interpreting religious texts, and whether culture can be owned (hint: it can't). 
Wonder Woman: Bondage and Feminism
Saturday, March 14 • 4:00 - 5:30 p.m.
MacFarlane-Hood Reading Room
Book talk and signing with author Noah Berlatsky who will discuss his new book, which examines politically and sexually adventurous comics created for children of all ages.   Program intended for mature audiences.  Copies of the book will be available for purchase ($20).  
---
 A Celebration of Music

Pops @ The Library!
Sunday, March 8 • 2:00 - 3:00 p.m.
Lewis Auditorium
This Urbana Pops Orchestra recital will feature Karen DeBauche and student musician Henry Ando on clarinet.    
Prairie Breezes presents Tom Faux and Robin Kearton
Friday, March 13 • 4:40 - 5:30 p.m.
Children's Services
Tom and Robin will take you on a finger-picking, bow-fiddling musical adventure through folk music traditions from the United States and beyond.  
UFLive!  presents MBQ: The Music of Brazil
Sunday, March 15 • 2:00 - 3:00 p.m.
Busey-Mills Reading Room
The modern Brazilian quarter, MBQ plays an eclectic mix of songs ranging from traditional sambas to bossa novas.
UFL Cafe Concert with Don't Ask
Monday, March 16 • 6:00 - 8:00 p.m.
Busey-Mills Reading Room
Listen to Klezmer music in the spirit of early Eastern Europe's Jewish village string bands, with Middle Eastern, Balkan influences, and other surprises thrown in the mix.
---
Coming to the Champaign County Historical Archives
Online Submittal and Payment of Records Requests
For years, the staff of the Champaign County Historical Archives have responded to mail-in requests from researchers near and far who were requesting copies of records found in Local History Online , our comprehensive catalog of holdings within the Archives.
Beginning March 2, 2015, we will be pleased to offer the added convenience of online submittal and payment for these records requests.   Stay tuned for more information on how to submit a records requests
 
---
UFL Reads! Where Done It?
Sunday, March 22 • 2:00 - 3:00 • McFarlane-Hood Reading Room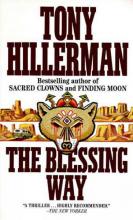 What appeals to you in a mystery? Do you like to be at the scene of the action? For many, the locale of the tale delivers much of the charm. Travel with the UFL Reads! as we investigate mystery titles that showcase distinctive or far-off places.
This month, UFL Reads! will discuss The Blessing Way, the first crime fiction novel in Tony Hillerman's Navajo mystery series.  
UFL Reads! our book club for adults, meets the fourth Sunday of most months.
 
---
Learn Pirate (we arrrren't kidding) and 60 Other Languages