Vol. 40, No. 2 February 2015
Archived Newsletters | Calendar of Library Events | Children's Program Calendar
To sign up for e-notification of library events, including the library's monthly newsletter, CLICK HERE. Enter your first and last name, use the pull down Event Type menu to select your notification preferences, select Save and you're done!
---
February Reading
10. Winter Reading: Children (infants to grade 5) can read away the winter blues when they sign up for the 2015 Winter Reading Program, which runs through February 28. They get a free book when then finish. More reading!
9. Recommendations: We love to match you with books that interest you. Also, 2014 Staff Picks!
8. We also love it when you suggest titles we can purchase.
7. Requests: We can get you books from all over Illinois – and the country.
6. Lists: You can create different lists in the online catalog: "To Read", "Books Made into Movies," "Home Repair ideas" – the sky's the limit!
5. Reading History: Activate it so you can always go back and see just what was that great book you checked out last fall on marathon training???
4. Personal favorite: The graphic novel, manga, and comic book collection is fantastic.
3. New Books: For all ages just waiting for you to check them out.
2. Variety: Read eBooks, digital magazines, NOOKS, regular print books, large print books, and audiobooks.
1. You have already paid for library service, so come on in and get a great return on your investment.
We hope to see you soon!
Celeste Choate, Executive Director
cchoate@urbanafree.org
367-4058
---

It's All about Community
There are so many reasons to celebrate The Urbana Free Library!  It has a notable collection that has something for everyone.  It has computers that are free and open to the public.  It has programs on a wide variety of topics.  But if you look beyond the resources and services the Library provides, you will find the best reason to celebrate—the community that has supported it for 140 years. 
The Library's rich history is the key to its bright future; the Library was founded through the vision and support of the community, and it continues to be supported to this day.  As the Library continues its 140th birthday celebration, in February we will honor and highlight the Library community.  
Listen to live music.  Get crafty.  Get creative.  Share your love of reading.  Build community.  Library programs feature the best in local talent.  Check the Library's e-calendar often and sign up for e-notification of events.    
Engage with the Library on social media.  You can find us on Facebook, Twitter, Flickr, Pinterest, and YouTube.  
During our February birthday celebration, we'll be looking for the community's help with Library-related selfies (shelfies) and the creation of a virtual community arts project (Library-themed, of course).  
As always, we'll have displays of materials ready for selection and a special exhibit of vintage Library photographs through the Champaign County Historical Archives.  
We thank and invite you to celebrate with us!
Kathy Wicks, Associate Director
---
Experience History @ The UFL
Meet the Vanishing Woman
Sunday, February • 12:00 - 3:00 p.m. • Lewis Auditorium
Experience one of the greatest escapes of the Underground Railroad in this production based on The Vanishing Woman.  For adults and children in grades 4 and up.
The Mystery of the Missing Mural
Monday, February 9 • 7:00 - 8:00 p.m. • Lewis Auditorium
Newton Alonzo Wells created many memorable mosaics and murals throughout Illinois. Learn the fate of two 1911 murals with Brian Adams, author, historian, and advocate for historic preservation.
Distinguished Past: Celebrating African American History
Wednesday, February 11 • 6:00 - 7:00 p.m.
The Champaign Public Library Douglass Branch
Join the Student Life and Culture Archives and the Champaign County Historical Archives for an exploration of the early African American history in Champaign County.
---
Let's Get International!
All Programs will be in the Lewis Auditorium

Dance from India
Saturday, February 7 • 3:00 - 3:45 p.m.  
Experience the graceful steps and hand mudras of Bharata Natyam, a classical dance originating from the temples of south India. For children in elementary school.
Chinese New Year Celebration
Saturday, February 14 • 1:00 - 2:00 p.m.
Celebrate Chinese New Year at an event filled with stories and activities. Co-sponsored by the Asian American Culture Center at the University of Illinois.  For children of all ages.
Brazilian Carnival!
Sunday, February 15 • 3:00 - 4:30 p.m.
Come in costume to a carnival filled with joyful music, dance, crafts, and more.  Co-sponsored by the Multicultural Program, a local nonprofit organization.  For children of all ages and their families.
Spanish Story Time
Saturday, February 21 • 2:30 - 3:30 p.m.
Join us for stories, songs, and activities in English and Spanish. Co-sponsored by the Center for Latin American & Caribbean Studies at the University of Illinois.  For children of all ages and their families.
 
---
 Prairie Breezes Presents a Valentine From The UFL
Friday, February 13 • 4:30 - 5:15 p.m. • Lewis Auditorium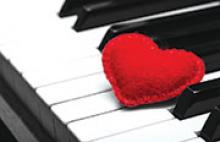 In February, the Library will highlight 140 years of community support during our yearlong 140th birthday celebration!
Who on The Urbana Free Library staff plays piano? Bass guitar? The flute? Find out when you join staff of The Urbana Free Library for some warm tunes and lively beats.
Prairie Breezes concerts are for children and their families and take place on the second Friday of most months. The series is generously sponsored by Peggy and Bob Podlasek in memory of Greg Bliss.
---
UFLive! Presents Mae & the Dark Days
Sunday, February 15 • 2:00 - 3:00 p.m. • Busey-Mills Reading Room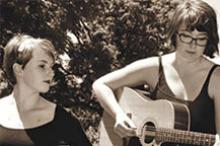 We invite you to come enjoy high-energy music when local singer/songwriters Kenna Mae Reiss and Emily Otnes join forces to create a perfect blend of sweet and soulful. Emily Otnes is a singer-songwriter from Urbana and is the front woman of local alternative band Tara Terra. She is a versatile vocalist and writer, always looking for new influences.
Kenna Mae Reiss is a singer-songwriter based in Urbana. Her music draws from a variety of styles, but it truly comes to life in the veins of soul and bluegrass.
The February UFLive! concert is generously sponsored by Evan and Lee Melhado in honor of their new granddaughter. 
 
---
UFL Reads! Graphic Novels
Sunday, February 22 • 2:00 - 3:00 • McFarlane-Hood Reading Room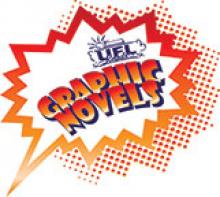 Have you ever read a graphic novel—a story told by using sequential artwork? If you'd like to know more about this popular format, The Urbana Free Library has an engaging collection of graphic works, which includes non-fiction, standalone novels, and compilations of comic strips.
Read and bring with you a graphic novel of your choice to display and discuss. Library staff have great suggestions for you.
UFL Reads! our book club for adults, meets the fourth Sunday of most months.
---
No Waiting – Zinio Digital Magazines (Discontinued)