Preservation Week: Preserving Your Family Heirlooms
Saturday, April 27, 2019 | 2:00 p.m. - 4:00 p.m.
The Busey-Mills Reading Room (First Floor)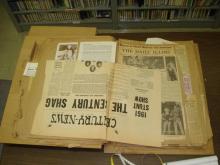 This workshop presented by Jennifer Hain Tepper will introduce attendees to the importance of preserving fragile family books, papers, and photographs and provide introductory information on how to do so. Topics that will be covered include general storage tips, problems to look for, examples of usual deterioration, and different types of possible treatments – both novice and professional. Participants are encouraged to bring an item from their family collection that they are interested in preserving for discussion with the group.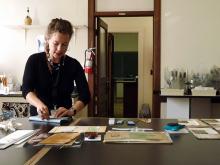 Jennifer Hain Teper serves as the Velde Preservation Librarian at the University of Illinois Libraries overseeing conservation, collections care, digital preservation, and digitization services throughout the library system. Before her current position began in 2009, she served as the head of conservation at the University of Illinois libraries from 2001-2008. Jennifer graduated from the University of Texas at Austin in August of 2000 with a MLIS and Certificate of Advanced Study in the Conservation and Preservation of Library and Archival Materials. She teaches several preservation and conservation related courses in the Graduate School of Information Science at the University of Illinois and also serves as an instructor at the International Preservation Studies Center and the Center for Collections Care. Her current research interests focus on the prioritization of preservation actions in academic and research libraries relative to holdings in shared print repositories and digital access. She is a Fellow of the American Institute for Conservation of Historic and Artistic Works where she serves as the Chair of the Equity and Inclusion Committee.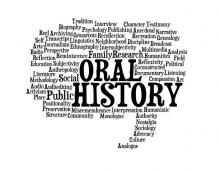 Oral History Workshop
Saturday, May 25, 2019 | 2:00 p.m. - 4:00 p.m.
The Busey-Mills Reading Room (First Floor)
Have you ever wanted to record your family's or community's stories? This introductory workshop will guide you from your initial idea to a finished project. We will discuss planning and conducting your interview, and give an overview of helpful technology. We'll also provide examples, additional resources, and highlight some local oral history projects.   
The workshop will be presented by Kathryn La Barre, an Associate Professor at the School of Information Sciences, Archivist and Zine Librarian at the Urbana-Champaign Independent Media Center, and Librarian at the Rantoul Multi-Cultural Center. A longtime Urbana resident, she's been involved with several Oral History projects, and teaches a graduate level seminar in oral history at the University of Illinois.
More Local History & Genealogy workshops and events are being planned. Keep up-to-date by signing up for e-notification of events. 
Not finding what you're looking for?
Phone: 217-367-4025
archives@urbanafree.org