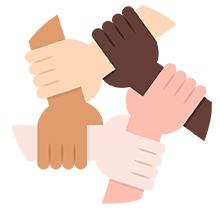 At the Library's June 9, 2020 meeting of the Board of Trustees, President Chris Scherer read this statement: 
Public libraries are built on a foundation of providing equal access to information.  Our commitment to learning and growth is stated in our recently approved strategic plan.  The strategic directions/pillars specifically reflect our commitment to this work, especially:  Embrace:  We cultivate equity, mutual respect, and belonging by learning about and responding to our community.  We welcome all.
We encourage community members to reach out with feedback that will help us continue to work towards plan goals.  You can reach us at administration@urbanafree.org.