Vol. 42, No. 8 August 2017
Archived Newsletters | Calendar of Library Events | Library Calendar (PDF)
Click here to sign up for e-notification of library events, including the Library's monthly newsletter. Enter your email address and name, use the pull-down Event Type menu to select your notification preferences, select Save, and you're done!
---
Saturday, August 5 • 11:00 a.m. - 4:00 p.m.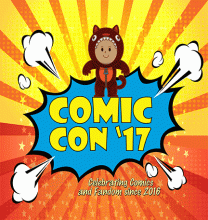 Dress up in your favorite cosplay and prepare for a day full of all the pop culture and geeky things you love. At Comic Con '17, all fandoms are embraced, from dungeon-crawling D&Ders to Death Note-loving otakus, from gamers who just want one more hour of Minecraft™ or Super Smash Bros.™ to hardcore Supernatural fans who make memes for every situation. Events for all ages and fandoms.
For times and full descriptions of events, please visit the Comic Con page.
Comic Con is generously sponsored by Peggy and Bob Podlasek, in memory of Greg Bliss, and by Illini Media. 
---
August 24 - 28 • Lewis Auditorium
Thursday, 5:00 - 8:30 p.m. (members only)
Friday & Saturday, 9:00 a.m. - 5:30 p.m. (regular-price sale)
Sunday, 1:00 - 4:30 p.m. (half-price sale)
Monday, 9:00 a.m. - 1:00 p.m. (free giveaway)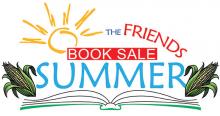 You're invited to join hundreds of fellow treasure seekers at one of the most anticipated events of the season, the Friends of The Urbana Free Library Summer Book Sale. Members of the Friends have access to a special preview on Thursday evening, August 24 (no electronic devices for scanning will be permitted on preview night).
Not a member of the Friends of The Urbana Free Library? Join the Friends Online or Print a PDF Brochure.
Each year, the Friends hold massive sales of great used books in the spring, summer, and fall. But if you're an avid book lover, you also can browse a selection of gently used books year-round at The Urbana Free Library Cafe and Friends Book Shop.
---

Summer Sky Events
In anticipation of the solar eclipse on August 21, we're exploring the skies.
Eclipse 101 with Staerkel Planetarium Director David Leake
Tuesday, August 1 • 6:30 - 7:30 p.m.
All ages • Lewis Auditorium (Ground Floor)
Learn what causes solar eclipses, why they are so rare, and how you can safely view this amazing event.
Art Lessons for Children: Create a Pinhole Camera
Sunday, August 13 • 2:00 - 2:45 p.m.
For children of all ages • Children's Services (Ground Floor)
Join us for a special project -- build your own pinhole camera that can be used to safely view the eclipse.
Solar Eclipse Party for Children
Monday, August 21 • 11:00 - 11:45 a.m.
For children with a caregiver • Lewis Auditorium (Ground Floor)
Celebrate the solar eclipse with stories, songs, and a craft!
Outdoor Eclipse Party - on Cherry Alley
Monday, August 21 • 1:00 - 2:00p.m.
All ages
Come on outside to get a glimpse (with proper viewing glasses) of the solar eclipse. The maximum eclipse should be around 1:20 p.m.
For more information, please contact Rachel Fuller at rfuller@urbanafree.org or 217-367-4405. 
---
Coming Soon: New Craft and Tech Gadgets You Can Borrow
If you're crafty, you will be interested in the Library's Craft Collection kits.
The Craft Collection includes two Brother® sewing machines, just like the models used in the Library's Teen Open Lab. All you need is some fabric, thread, and a little creativity to start crafting your own sewing projects. Also in this new collection are two Sizzix® Big Shot machines with several embossing and die cut accessories. You can begin scrapbooking, creating greeting cards, crafting bookmarks, and making many other paper projects. Last but not least, the collection includes a yarn winder/yarn swift set that you can check out and use to organize and prep your yarn so it's ready to use.  Instructions are included with each item.
The Library's Productivity Collection kits provide specialized technology or hardware to help you accomplish a variety of unique tasks. You can borrow from the Library rather than buy equipment you might use for a limited time.  Or you can check out equipment to see if it fits your needs before you purchase you own.
The Productivity Collection currently includes USB Blu-Ray™ and 3½ floppy drives, a GoPro® camera, a portable mini projector, a VHS-to-DVD converter/player, and photo to digital and film/slide to digital converters. Operating manuals are provided on CD with each kit.
For a list of other 3D collections you can check out, visit the New Collections page on the Library's website.
Do You Have a Suggestion?
The Library welcomes suggestions (and feedback) as we continue to cultivate new collections that fit the needs and interests of the community.  Whether it be an addition to the Craft Collection, Productivity Collection, or something entirely new, please send an email to reference@urbanafree.org and share your ideas.  The possibilities are endless!
---
Friday, August 4 • 6:30 - 8:30 p.m.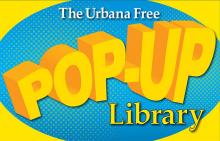 The Urbana Free Library is popping up where you least expect it. We're teaming up with Habitat for Humanity to create Everybody's Living Room, an outdoor spot where we'll have cozy couches and chairs (Thanks, Habitat for Humanity!) and lots of great library stuff (including comics/graphic novels, board games, popular books, and more). Stop by and get a library card, check something out, or just relax and socialize.
You also can come inside the Library -- we'll be open for First Fridays until 8:00 p.m.
---
2017 Summer Reading Program for All Ages
May 15 – August 31
Register from Home or in the Library
This summer, make time to read the books you love and win prizes just for reading! Read books of your choice (including eBooks and audiobooks), and attend fun programs. Get ready for Reading by Design!
The Summer Reading Program is generously supported by the Friends of The Urbana Free Library.
---
Saturday, August 19 • 9:00 a.m. - Noon
~City of Urbana Parking Lot 21~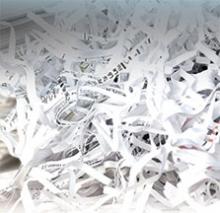 Consumer fraud and identity theft are becoming an epidemic in our communities. To raise awareness and to promote prevention, The Urbana Free Library and State Senator Scott Bennett are offering a paper shredding event for Urbana-Champaign residents. Shred your outdated documents, such as bank statements or pay stubs.
Have you stockpiled old batteries or empty ink-jet cartridges? You can bring these and the other items listed below to our Mini Recycling Fair, going on at the same time as the shredding.
For more information, please call 217-355-5252, visit www.SenatorBennett.com.
---
Reading by Design Children's Programs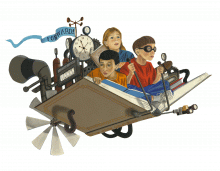 4-H Hopstars! Rabbit Agility Show
Sunday, August 6 • 2:00 - 2:45 p.m.
For children and their families • Lewis Auditorium (Ground Floor)
The 4-H Hopstars, CU's one and only rabbit agility club, is back! Come and see some rabbit athletes and their 4-H handlers navigate an obstacle course, all while learning about what it's like to have a pet rabbit.
Family Game Night
Tuesday, August 8 • 6:00 - 8:00 p.m.
For children and their families • Lewis Auditorium (Ground Floor)
Bring the whole family into the air-conditioned coolness of the Library to play board games. We'll set up in the Children's Department and will highlight some of the great games now available for check out.
Not Your Ordinary Chalk Art!
Wednesday, August 9 • 6:00 - 6:45p.m.
For families • Cherry Alley
Join us on the giant sidewalks of Cherry Alley for sidewalk chalk fun. We'll channel our inner artists and create optical illusions with chalk and a digital camera!
Library Golf and Book Dominoes
Friday, August 11 • 2:00 - 3:00 p.m.
For children in elementary school and their families • Lewis Auditorium (Ground Floor)
Escape the heat and test your skills with some indoor mini golf using library books as part of the obstacles. Fun for the whole family! We will also break into teams to see who can make the biggest working book domino line. Just the thing for a hot day!
For dates, times, and full descriptions of these and other programs, visit the Children's Program calendar page.
---

Sunday, August 20 • 2:00 - 3:00 p.m.
For Adults • MacFarlane-Hood Reading Room (First Floor)
Jazz combo West of Staley performs a mix of jazz standards and original compositions, including songs from their debut CD, You Gotta Start Somewhere (2015).
Members of West of Staley include jazz performers currently attending the University of Illinois, Roosevelt University, Illinois Wesleyan University, the College-Conservatory of Music at the University of Cincinnati, and the New England Conservatory.
UFLive! concerts take place on the third Sunday of most months and are made possible by the generous support of The Urbana Free Library Foundation.
---
Saturday, August 26 • 8:00 a.m. - Noon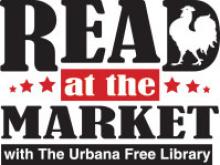 Read at the Market is back on the fourth Saturday of each month (May through October) from 8:00 a.m. to noon, Library staff will appear at Urbana's Market at the Square.
At Read at the Market, you can enjoy a story on the Magic Reading Carpet, sign up for the Summer Reading Program, and learn about programs, services, and what is new and exciting at the Library. The upcoming Read at the Market dates are September 23 and October 28.
Read at the Market is sponsored by The Urbana Free Library in collaboration with the Market at the Square.
---
Sunday, August 27 • 2:00 - 3:00 p.m.
For Adults • MacFarlane-Hood Reading Room (First Floor)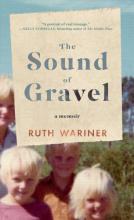 Reflect on a riveting memoir chosen especially for UFL Reads! by moderator/librarian Mary Wilkes Towner.
The Sound of Gravel: A Memoir
by Ruth Wariner
This is the true story of Ruth Wariner, who grew up in a polygamist family in rural Mexico. After a turbulent childhood, she flees with some of her siblings in search of a better future for them all.
UFL Reads!, our book club for adults, meets the fourth Sunday of most months.
---
Tuesday, August 29 • 11:00 a.m. - 2:00 p.m.
Urbana Civic Center • 108 East Water Street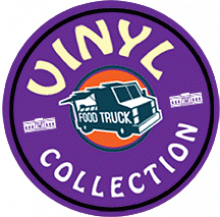 Gourmet food trucks from around the Urbana-Champaign area converge on the Urbana Civic Center located at 108 East Water Street on the last Tuesday of each month from April through October. This series of events, brought to you by the City of Urbana Community Development Department, takes place from 11:00 a.m. to 2:00 p.m., rain or shine. Library staff will be DJing at the event and highlighting the Library's vinyl record collection. Check out the growing collection HERE!
---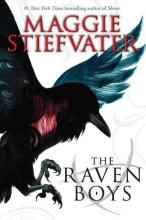 Maggie Stiefvater, New York Times best-selling young adult author, will be visiting the Library on November 15 to talk about her hit series The Wolves of Mercy Falls and The Raven Cycle.
Her books range from werewolf love stories to legends about Cornish kings, but always at the heart are impossible dreams and the lengths we'll go to follow them.
Maggie Stiefvater has held many jobs, from portrait artist to wedding musician. Now she makes her living as an author, but she also draws and composes her own music. She even plays bagpipes.
A Q&A session and a book signing follow her talk. Copies of her books will be available for purchase.