Vol. 42, No. 6 June 2017
Archived Newsletters | Calendar of Library Events | Library Calendar (PDF)
Click here to sign up for e-notification of library events, including the library's monthly newsletter. Enter your email address and name, use the pull-down Event Type menu to select your notification preferences, select Save, and you're done!
---

2017 Summer Reading Program for All Ages
May 15 – August 31
Register from Home or in the Library
This summer, make time to read the books you love and win prizes just for reading! Read books of your choice (including eBooks and audiobooks), and attend fun programs. Get ready for Reading by Design!
The Summer Reading Program is generously supported by the Friends of The Urbana Free Library.
---
Reading by Design Children's Programs
Start your summer off with Stop-Motion Drawing by creating a story with pictures.
Join furry, four-footed friends from the local pet therapy group Canine Connection for Read to the Dogs. Then meet Star, Rascal, and Faith--miniature horses who love to listen to good books at Lasso Up a Good Read with Miniature Horses.
Stop in anytime on Mondays for Make It Mondays and show us your artistic side, or come in for Creative Bookmark Making to make a bookmark to use for the Summer Reading Program.
Bring your favorite stuffed bear for stories and fun at Teddy Bears Picnic, or join us for storytelling, music, and craft activities at the Brazilian and Portuguese Story Time.
For dates, times, and full descriptions of these and other programs, visit the children's program calendar page.
---
Friday, June 16 • 5:30 - 8:30 p.m.
A special after-hours Teen ONLY event
Lewis Auditorium (Ground Floor)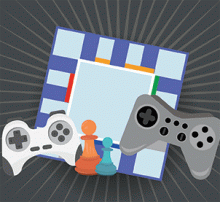 Think you got game? Join teen librarians for this special after-hours event and find out! MinecraftTM, vintage video games, board gaming, Super Smash Bros.TM, Mario KartTM, and more will all be available to test your skill!
Enter the Library via the Elm Street ramp (north side of the Library) after 6:00 p.m. Photo ID required for entrance or with special permission from the teen librarians. UMS and UHS Good Night Rule will be enforced.
---
Monday, June 26 • 7:00 - 8:30 p.m.
For Teens and Adults
Lewis Auditorium (Ground Floor)
In anticipation of the Solar Eclipse on August 21, we're exploring the skies. This program will focus on the massive fireball that is the center of our solar system. Expect to see some spectacular photos, and prepare to be amazed by what you learn about our immense and ever-changing sun.
Our guest speaker is James B. (Jim) Kaler, Professor Emeritus of Astronomy at the University of Illinois. He has received many awards for his scientific contributions and has published nearly 20 books, including The Ever-Changing Sky, Extreme Stars, and The Cambridge Encyclopedia of Stars. He operates two websites - Skylights, which provides weekly information on the sights of the sky, and Stars, which features the Star of the Week.
---
Read at the Market with The Urbana Free Library
Saturday, June 24 • 8:00 a.m. - Noon

Read at the Market is back on the fourth Saturday of each month (May through October) from 8:00 a.m. to noon. Library staff will appear at Urbana's Market at the Square.
At Read at the Market, you can enjoy a story on the Magic Reading Carpet, sign up for the Summer Reading Program, and learn about programs, services, and what is new and exciting at the Library.  You also can browse through a selection of books (and check one out) and pick up a free Read at the Market balloon.  This summer, we'll see you at the Library AND the Market at the Square.
This season's Read at the Market dates are June 24, July 22, August 26, September 23, and October 28.
Read at the Market is sponsored by The Urbana Free Library in collaboration with the Market at the Square.
---
Wednesday, June 7, 14, 21, 28
11:00 a.m. - 12:30 p.m.
Lewis Auditorium • Ground Floor
Would you like to practice your English skills this summer?  Come meet new people and enjoy friendly, interesting conversations.
This group is free, and no advance registration required.
---
Sunday, June 25 • 2:00 - 3:00 p.m.
For Adults • MacFarlane-Hood Reading Room (First Floor)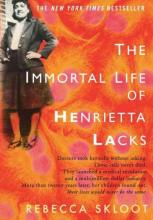 Enjoy narrative non-fiction chosen especially for UFL Reads! by moderator/librarian Mary Wilkes Towner.
The Immortal Life of Henrietta Lacks
by Rebecca Skloot
Henrietta Lacks was an African-American woman whose cancer cells became a vital tool in medical research. The best of science writing combines with true life tales to create a riveting account of her life and family, plus ethical controversy.
UFL Reads!, our book club for adults, meets the fourth Sunday of most months.
---
Tuesday, June 27 • 11:00 a.m. - 2:00 p.m.
Urbana Civic Center • 108 East Water Street
Gourmet food trucks from around the Urbana-Champaign area converge on the Urbana Civic Center located at 108 East Water Street on the last Tuesday of each month from April through October. This series of events, brought to you by the City of Urbana Community Development Department, takes place from 11:00 a.m. to 2:00 p.m., rain or shine. Library staff will be DJing at the event and highlighting the Library's vinyl record collection.
Vinyl is making a comeback. You can find new and classic titles on brand new, quality vinyl records at the Library. The collection is divided by genres, including classical, blues, country/folk/bluegrass, hip hop, holiday, international, jazz, movies & shows, new age, reggae, religious, rock & pop, and soul/R&B.
Don't have a record player? No problem — the Library has turntables to check out as well!
Check out the growing collection HERE!
---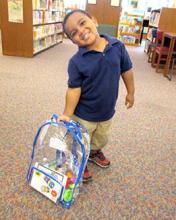 Building on the success of the Hands-on Literacy and Math Kits, the Library has added Hands-on Science Kits to the collection.  The Kits offer children the opportunity to explore STEM-related concepts (science, technology, engineering, and mathematics) while having fun. 
Click here for a complete list of the Hands-on Literacy, Math, and Science Kits that are available to check out.
Hands-on Science Kits were made possible through a generous gift from Glenna Spitze in memory of Megan Spitze.
---