Vol. 42, No. 4 April 2017
Archived Newsletters | Calendar of Library Events | Library Calendar (PDF)
Click here to sign up for e-notification of library events, including the library's monthly newsletter. Enter your email, your first and last name, and use the pull-down Event Type menu to select your notification preferences, select Save and you're done!
---

From music and dance programs to displays of creative works by local artisans, your Library can help cure your spring fever with a healthy dose of the arts.
Exhibits and Displays
Urbana elementary school students will be displaying their creative art in Children's Services from April 4 - 16. Come see what these young artists have been working on.
Performances and Events on Saturday, April 8
Prairie Breezes presents Bones Jugs
11:15 - 11:45 a.m. • Busey-Mills Reading Room (First Floor)
Bones Jugs presents an eclectic spin on American styles from bluegrass to ragtime. The band may feature xylophone, banjo, guitar, upright bass, jug, bones, clarinet, kazoos, whistles, horns, and washboard.... Good for listening, dancing, and foot tapping!
Prairie Breezes concerts are scheduled once a month and are generously sponsored by Peggy and Bob Podlasek in memory of Greg Bliss.
Red Herring Writers
1:00 - 2:30 p.m. • Lewis Auditorium (Ground Floor)
Readings by members of the Red Herring Fiction Workshop, Champaign-Urbana's longest-running writing workshop.
To find out more about the Boneyard Arts Festival and what unique activities will occur in downtown Urbana and surrounding areas, visit 40north.org.
---
41st Annual Urbana Model Railroad Show
Saturday, April 1 • 10:00 a.m. - 6:00 p.m.
Sunday, April 2 • 11:00 a.m. - 4:00 p.m.
Lincoln Square Village • 100 West High Street • Urbana, Illinois
For train lovers of all ages • Free Admission
All aboard!  View operating model railroad layouts in all popular gauges. There will be a wide variety of railroad and model railroad merchandise and books for sale from vendors from throughout the Midwest. Watch the trains, then stop by The Urbana Free Library to check out books on trains and models.
Co-sponsored by The Urbana Free Library and the Midwest Central Railroad Club
For information, contact:  Richard Schroeder at 217-359-2868 or at rickschro1@gmail.com or Bruce Stikkers at 217-469-2793 or at bjstikkers@sbcglobal.net
---
First Friday Game Night
Friday, April 7 • 6:00 - 8:00 p.m.
Busey-Mills Reading Room (First Floor)
For All Ages
Join us for a special Imbibe Urbana First Friday event featuring the Library's amazing board game collection. Relax and play board games that you loved as a kid or discover a new classic.
We challenge you not to have fun!
The Library will be open until 8:00 p.m. for this special Imbibe Urbana event.
---
The Power and Mystery of Tornadoes!
Tuesday, April 4 • 6:30 - 7:30 p.m.
Lewis Auditorium (Ground Floor)
For All Ages
Chambana Weather Meteorologist and Storm Chaser Andrew Pritchard takes a modern look at tornadoes. We'll see amazing footage of tornadoes and also learn how to stay weather aware in the technology age.
Andrew Pritchard grew up in Urbana and has had his eye on the sky since his childhood. Now, with a degree in meteorology from Northern Illinois University and 15 years of experience in chasing tornadoes across America's Heartland, he's created Chambana Weather in an effort to keep Champaign-Urbana and surrounding communities weather-aware.
---
Monday, April 24 • 4:15 - 5:00 p.m.
Lewis Auditorium (Ground Floor)
For Families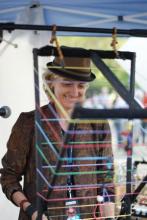 Come watch a performance demonstration by the amazing Terry Dame - a musician who invents her own instruments and creates them using recycled materials. Join us to be inspired by an artist who combines being a musician, hacker, and playful performer.
Terry Dame is a New York City-based composer, instrument builder, hacker, and educator. She teaches workshops on instrument building with recycled objects and interactive technologies to all ages.
This event is part of the Sonified Sustainability Festival - Student Sustainability Committee (SSC) at the University of Illinois at Urbana-Champaign, with additional funding from Krannert Center for the Performing Arts, and co-sponsoring support from Krannert Art Museum and Unit One at Allen Hall.
---
A Poetry Reading by the Quintessential Poets
Wednesday, April 19 • 7:00 - 8:30 p.m.
Lewis Auditorium (Ground Floor)
For Adults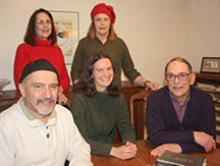 Come hear original work by members of the Quintessential Poets — all published writers from the Champaign-Urbana area who meet regularly to critique each other's work. The readers will be Frank Modica, John Palen, Elaine Palencia, and Pat Simpson. This is their third reading at The Urbana Free Library, and it is open and free to the public.
Refreshments will be available.
---
Music @ the Library
Urbana Pops Orchestra Concert
Sunday, April 9 • 2:00 - 3:00 p.m.
Busey-Mills Reading Room (First Floor) • For children and families
Robin Kearton, Viola with students from Community Center for the Arts
Join us for a free recital series at the Library that will feature solo performances by some of the professional and student musicians of the Urbana Pops Orchestra.
Co-sponsored by The Urbana Free Library and the Urbana Pops Orchestra
Wee Love Music: Spring Celebration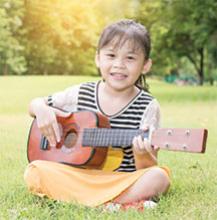 Wednesday, April 12 • 6:00 - 6:30 p.m.
Thursday, April 13 • 10:45 - 11:15 a.m.
Thursday, April 13 • 11:15 - 11:45 a.m.
Lewis Auditorium (Ground Floor)
For children birth to 5 years old and their families
Celebrate Spring - bunnies, chicks, eggs, and more - with Ms.Teresa.
UFLive! presents Guitarist Andreas Kapsalis
Sunday, April 23 • 2:00 - 3:00 p.m.
Busey-Mills Reading Room (First Floor) • For All Ages
Enjoy the sounds of Chicago-born acoustic guitarist and film composer Andreas Kapsalis. Using his skills on the guitar, Andreas weaves an imaginative and rich musical tapestry of the world, new folk, rock, blues and modern sounds.
UFLive! concerts are generously sponsored by The Urbana Free Library Foundation and are scheduled on the third Sunday of most months.
---
UFL Reads! Memoirs--My Own Words
Sunday, April 23 • 2:00 - 3:00 p.m.
Satterthwaite Conference Room (Ground Floor)
For Adults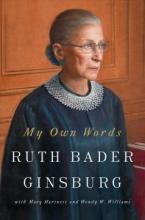 Explore an intriguing collection of recent, acclaimed memoirs—titles that highlight an author's personal reminiscences, experiences, and observances.
My Own Words
Ruth Bader Ginsburg
Embark on a complex and exciting intellectual tour of the life of a Supreme Court Justice – told in her own words. From law and opera to gender equality and political intrigue, this is a story of impressive insight, perseverance, wry humor, and the personal side of a national hero.
UFL Reads!, our book club for adults, meets the fourth Sunday of most months.
---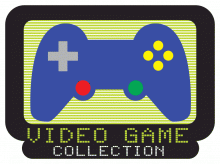 Let the Library Video Game Collection help you try out new games or quickly revisit old favorites from childhood.  Check out games for PS2, PS3, PS4, DS and 3DS, Xbox One, Wii, and WiiU!
Take game cases to the circulation desk to check them out.
Check out up to five games at a time.
Keep the games for a week, with up to five renewals unless there is a request by another borrower.
If something you want is checked out, place a hold. Staff will be happy to help you place your hold.
There is a 50¢ late fee per day if a game is returned overdue.
Want to try games we don't have?  We're always looking for suggestions (or feedback) on what to add next!  Please send your inquiries, comments, and suggestions to reference@urbanafree.org.