Vol. 42, No. 2 February 2017
Archived Newsletters | Calendar of Library Events | Library Calendar (PDF)
Click here to sign up for e-notification of library events, including the library's monthly newsletter. Enter your email, your first and last name, and use the pull-down Event Type menu to select your notification preferences, select Save and you're done!
---
Friday, March 10 • 6:00 - 9:00 p.m.
Adventure and excitement await! Fairy tale lovers of all ages are invited to an evening of stories, crafts, games, and entertainment. Don your shiny suit of armor, sparkly ball gown, or dress like your favorite fairy tale character and join us for an evening of fantasy and frivolity.
Royal performers and activities include:
Royal Herald (have your arrival announced)
Clothespin Puppets Performances
Fortune Teller
Royal Alchemist
Juggler, Storyteller, and Singer Joe Reichlin
International Fairy Tales
Costumed Characters
Courtly Crafts
Knight School
Enchanted Forest/Labyrinth Scavenger Hunt
Sleepy Hollow Room (take a pause from the medieval mayhem)
Making Memories (photo opportunity)
The Tenth Annual Fairy Tale Ball is generously sponsored by Fred Schlipf and Diane Hillard.
---
Warm-up February with Music
First Friday Valentine's Day Warm-up with John McMahon & Alyssa Gambill
Friday, February 3 • 6:00 - 8:00 p.m.
(A special after-hours event)
For all ages
Joining us will be local duo John McMahon and Alyssa Gambill who will share their unique blend of acoustic rock and folk, with a few Beatles tunes thrown into the mix. The Library will be open until 8:00 p.m. for this special Imbibe Urbana event!
Prairie Breezes presents Noah I. Brown (Featuring The Company)
Saturday, February 4 • 11:15 - 11:45 a.m.
Join Noah I. Brown as he shares great gospel music from the African American experience.
Prairie Breezes concerts are generously sponsored by Peggy and Bob Podlasek in memory of Greg Bliss.
Urbana Pops Orchestra Concert
Tamra Gingold, Violin with students from Urbana High School
Sunday, February 12 • 2:00 - 3:00 p.m.
Join us for a free recital series at the Library that will feature solo performances by some of the professional and student musicians of the Urbana Pops Orchestra. 
UFLive! presents Traditional Jazz Orchestra
Sunday, February 19 • 2:00 - 3:00 p.m.
For music lovers of all ages
Come listen to hot music from the early 20th century when jazz was young.
UFLive! concerts are generously sponsored by The Urbana Free Library Foundation.
---
Saturday, February 11 • 3:30 - 4:30 p.m.

One love. One heart. Let's get together and we'll feel alright.
Show some love to family and friends with a homemade Valentine's card. We'll have creative ideas and lots of crafting materials to get you started, and a chocolate treat to keep you smiling.
---
Children's Programs
MakerGirl @ the Library!
Saturday, February 4 • 2:00 - 3:30 p.m. • For girls ages 7-10
Girls are invited to join MakerGirl @ the Library! to explore 3D gadgets and inventions. Each girl will design and 3D print their own creation to take home!  Registration required.
MakerGirl is a social venture project of the UIUC School of Business. 
Little House in the Big Woods: A Celebration of the Life of Laura Ingalls Wilder
Tuesday, February 7 • 6:30 - 7:15 p.m.
For children in elementary school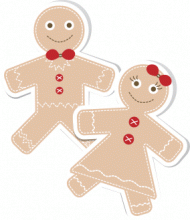 Laura was born on this day in 1867 - that's 150 years ago! Come celebrate the life of author Laura Ingalls Wilder with us. We'll play some games that Laura and Mary played and make a simple craft to take home.
Run, Run Gingerbread Man!
Friday, February 24 • 10:00 - 10:45 a.m.
For children ages 2-5 years old and their families
Run, run as fast as you can to the Library for a story time about runaway gingerbread people. Create a craft and enjoy a tasty gingerbread snack.
Brazilian Carnival
Sunday, February 26 • 3:00 - 4:30 p.m.
For children ages 2-5 years old and their families
Come in costume and celebrate Brazilian carnival with joyful Brazilian music, dance, crafts, and much more.
This program is co-sponsored by the Multicultural Program, a local non-profit organization.
---
Saturday, February 18 • 10:00 a.m. - 5:30 p.m.
Sunday, February 19 • 1:00 - 4:00 p.m.
For train lovers of all ages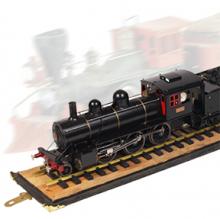 All aboard! Railroad enthusiasts are welcome to one of the best N-gauge railroad displays in the area. Watch the trains, learn about railroad history, or browse through the library's special display of books. The Midwest Central Railroad Club Train Show is your destination for model railroading fun!
Co-sponsored by The Urbana Free Library and the Midwest Central Railroad Club.
---
Celebrate Black History Month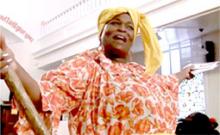 Proud Culture, African Roots: Film and Food
Wednesday, February 15 • 6:30 - 8:30 p.m.
For adults
Join us to learn about the culture and history of the Gullah people - descendants of enslaved Africans who continue to live in the South Carolina and Georgia Lowcountry. Janice Collins, Assistant Professor of journalism at the University of Illinois College of Media, is the creator of A Taste of Gullah, an award-winning documentary that features the music, arts, food, and history of this fascinating culture. There will be a Q&A to follow the film, as well as a chance to sample some delicious Gullah food.
A Taste of Gullah for Families
Saturday, February 18 • 2:00 - 2:45 p.m.
For all ages
Join us for stories, crafts, food, and a live drumming demonstration from the Gullah culture. The Gullah people live in South Carolina and Georgia but they have cultural roots in West Africa. Come learn and have fun at this Black History Month program.
Co-sponsored by the Krannert Center for Performing Arts, The Rotary Club of Urbana and The YMCA of the University of Illinois.
---
Saturday, February 25 • 3:30 - 4:30 p.m.
All adults
Art and science both originate from the same human desire to understand the world within and around us. In the recently released book The Art of Yellowstone Science, photographic art at Mammoth Hot Springs in Yellowstone National Park is melded with cutting-edge natural sciences to search for common laws of nature.
Co-sponsored by the Prairie Group of Sierra Club and the Prairie Rivers Network.
---
Monday, February 27 • 9:00 - 11:00 a.m.
All are welcome!
What is Connections Café?
A "pop-up" free fun, welcoming environment to relax and make new friends.
Enjoy free coffee and the opportunity to learn something new! Ask questions and find out about community resources and wellness opportunities.
Free cell phone and tablet tech support.
Free blood pressure and vital checks.
This event is co-sponsored by The Urbana Free Library. Connections Café is brought to you by a number of collaborative organizations with the mission of making a difference in the community: Age Friendly Champaign-Urbana, Clark-Lindsey, Family Service, Retired Senior Volunteer Program (RSVP) and Synergy Home Care.
---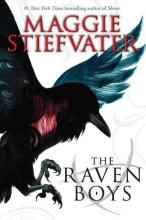 Maggie Stiefvater, New York Times best-selling young adult author, will be visiting the Library in November to talk about her hit series The Wolves of Mercy Falls and The Raven Cycle.
Her books range from werewolf love stories to legends about Cornish kings, but always at the heart are impossible dreams and the lengths we'll go to follow them.
Maggie Stiefvater has held many jobs: portrait artist and wedding musician to name a few. Now she makes her living as an author, but she also draws and composes her own music. She even plays bagpipes.
A Q&A session and a book signing follow her talk. Copies of her books will be available for purchase.