Vol. 41, No. 12, December 2016
Archived Newsletters | Calendar of Library Events | Library Calendar (PDF)
Click on this link to sign up for e-notification of Library events, including the monthly newsletter.  Enter your first and last name; use the pull-down Event Type menu to select your notification preferences, and select Save.
---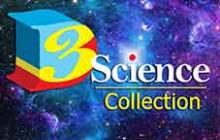 Explore the Library's new circulating 3D Science Collection!
Telescopes, microscopes, binoculars, globes, and human anatomy models will help you take a closer look at the world around you.
These materials may be checked out at the self-check kiosks or at the circulation desk with a library card.
Items must be checked out before using them.
If the item you want is checked out, please place a hold or ask a staff member to help you.
Please return items to the circulation desk.
This collection is made possible through a gift from Glenna Spitze in memory of Megan Spitze.
---

Support the Foundation's Annual Campaign
In this time of shrinking government budgets, The Urbana Free Library continues to be a vibrant and welcoming place. We offer programs that help young children learn to read (1,000 Books Before Kindergarten); that help teens improve their knowledge of modern technology (Teen Open Lab); and offer performances by local musical groups that inspire us all.
Overall, total check-outs from the Library were up by five percent last year—that's an amazing 847,000 items! And we remain open seven days a week, with no reduction in hours.
But The Urbana Free Library can't continue to offer all of its wonderful programs—and remain one of the top-rated libraries in the country for its size—without your financial support. While the City of Urbana continues to support the Library, more funding is needed to provide the sort of programs and activities that enrich the lives of so many people—rich and poor, young and old, from across the community. You can help support our Library with a gift to The Urbana Free Library Foundation, a 501(c)(3) not-for-profit.
Read more about the Foundation's Annual Campaign
---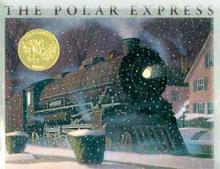 Thursday, December 8 • 6:00 - 6:45 p.m. • For Families
Experience the magic of Chris Van Allsburg's award-winning picture book with our special guest reader Matt Metcalf of WCIA! Activities will include crafts and a bedtime snack. Get in the spirit of the story and come dressed in your pajamas.
Copyright © 1985 by Chris Van Allsburg. All rights reserved.
---
This Season, You Have Every Reason to Get Creative!
Candy Christmas Trees
Saturday, December 10 • 11:00 - 11:45 a.m.
For Children and Their Families
Enjoy stories and songs, then make your own yummy, candy Christmas tree to take home.
DIY Holiday Gifts
Saturday, December 10 • 1:00 - 2:30 p.m.
All Ages
Come make some easy holiday gifts that your friends and family will love.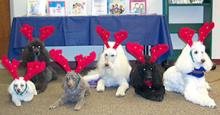 Santa Paws!
Sunday, December 11 • 3:30 - 4:30 p.m.
For Families
Join us to read with some furry, four-footed friends and make a seasonal craft.
Family Coloring Event
Monday, December 12 • 6:00 - 7:00 p.m.
For Children and Their Families
Drop in, select a picture, and color! 
Art Lessons for Children: Holiday Origami
Saturday, December 17 • 2:00 - 2:45 p.m.
For Families
Come have some holiday paper-folding fun!
Noon Year's Eve
Saturday, December 31 • 11:30 - 12:30 p.m.
For families
We will count down to noon and ring in the New Year with stories, food, and fun.
---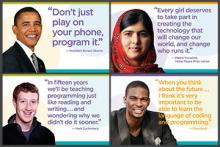 Monday, December 5 • 3:30 - 5:30 p.m. • For Teens and Children in Elementary School
 Join the Champaign-Urbana Community Fab Lab and explore the world of coding! Start making your own game with RPG Make MV or play with a Makey Makey and turn anything you have into a controller.
---
The Sounds of the Season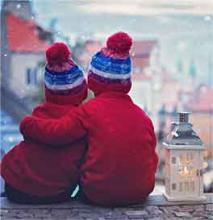 Cafe Concert with Jean Rene Balekita and Bomoyi: An Imbibe Urbana Event!
Friday, December 2 • 6:00 - 7:00 p.m.
All Ages
Enjoy African rhythms with flavors of gospel, jazz, and Congolese rumba.
Prairie Breezes Presents Sam Gingher
Saturday, December 3 • 11:15 - 11:45 a.m.
For Families
Join Sam Gingher for a fun and festive program on the piano, accordion, and the didjeridu! Prairie Breezes concerts are generously sponsored by Peggy and Bob Podlasek in memory of Greg Bliss.
Holiday Music and More! A Performance by the Choirs of Urbana High School
Saturday, December 10 • 3:00 - 4:00 p.m.
All Ages
Get in the holiday spirit with a performance from Urbana High School's A Cappella groups.
UFLive! Presents Carl Johnson and the New Orleans Jazz Machine
Sunday, December 18 • 2:00 - 3:00 p.m.
All Ages
New Orleans Jazz Machine, led by Carl Johnson on clarinet. UFLive! concerts are scheduled on the third Sunday of most months. This month's concert is generously sponsored by Bob and Bonnie Switzer.
 
---
Seasonal Favorites in the Library Collection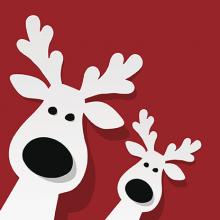 Do you feel a chill in the air? It's time to put another log on the fire and brighten up the season with an old favorite or something new from your Library.
Each list connects to CU Catalog.  You can place a hold request or call 217-367-4057 for assistance.  If you don't see a title you're looking for, give us a call!  The Library has seasonal titles in the collection beyond the lists we've provided. 
---
Young Artists' Exhibition • December 18 - January 8
Children's Services (ground floor)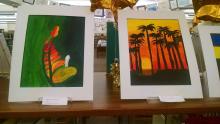 Enjoy the creative artwork by the students of Hua Nian Art Studio on display in Children's Services December 18 - January 8.  For more information, visit Hua Nian Art Studio.
---